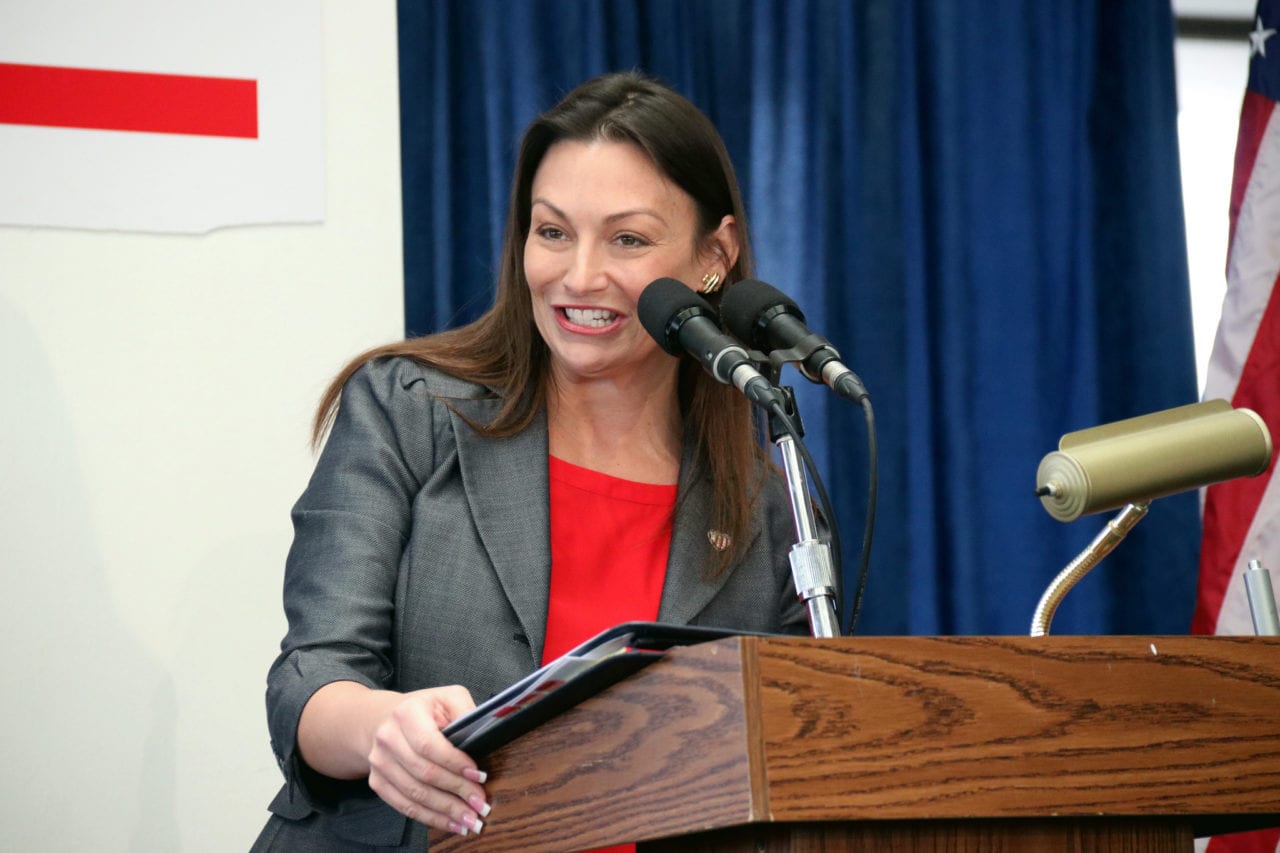 "This is devastating Florida timber businesses, as many growers rely heavily on exports."
Florida's only statewide-elected Democratic official is criticizing President Donald Trump's trade fights with China.
Agriculture Commissioner Nikki Fried on Tuesday requested Trump work to remove Chinese tariffs on timber products and exclude the commodity from future trade actions.
"U.S. timber producers are suffering significant business losses due to China's retaliatory tariffs and the escalating trade war — and Florida's producers are no exception," Fried wrote in a letter to Trump.
Fried partially attributed a 66 percent decline in Florida timber exports to China this year to Trump's trade threats and actions.
More specifically, Fried cited the effects of a 25 percent tariff imposed by China on Southern Yellow Pine exports.
"This is devastating Florida timber businesses, as many growers rely heavily on exports," Fried wrote. "As Chinese timber needs are filled from other nations such as Russia, New Zealand, and Brazil, American producers are facing great difficulty in maintaining their investments, market share, and livelihoods."
Fried's request comes as timber producers in Northwest Florida weather setbacks from Hurricane Michael, the Category 5 cyclone that swept through Florida's Big Bend and Panhandle regions last October.
Timber farmers, Fried said, are not protected by the same insurance policies that benefit other agricultural producers. But, she added, across all other agricultural commodities, timber took the largest hit, incurring $1.3 billion in losses from a storm that had a total impact of $1.7 billion to Florida agriculture.
Fried earlier this week weighed in on another trade issue spearheaded by the Trump administration.
Vice President Mike Pence stopped in Jacksonville on Monday to drum up support for the USCMA, a proposed replacement to the North American Free Trade Agreement, or NAFTA.
Fried, in a statement released after Pence's visit, criticized the USMCA for not offering protections to  Florida seasonal crop growers.
"In a state that depends on agriculture, we can't afford a trade agreement that allows Mexico to continue dumping artificially low-priced seasonal crops into our country," Fried said. "Mexico's unfair trade practices and lower safety standards and labor costs are putting Florida's seasonal crop growers at risk."