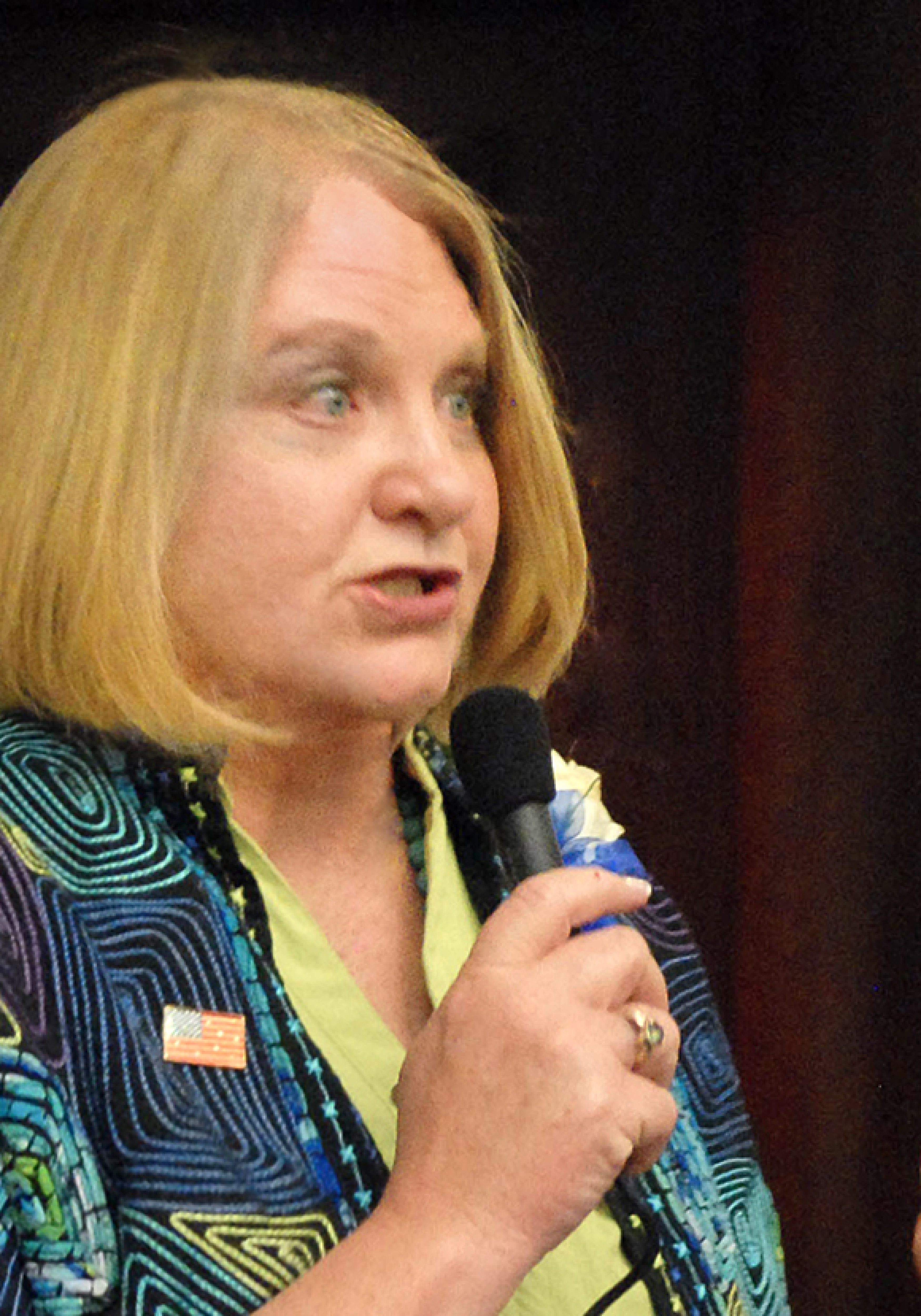 "The State of Florida should not and cannot violate the legal right to choose."
After GOP Rep. Mike Hill said he was inspired by God to introduce a bill heavily restricting abortions in Florida next Session, Democratic Sen. Linda Stewart said she'll counter with her own measure aiming to defend a women's right to choose.
Stewart, of Orlando, said her legislation "would prohibit the State of Florida from entering into any contract with any entity, corporation or association that is domiciled in any state that has enacted legislation in violation of, or in any way violates, the U.S. Supreme Court ruling in Roe v. Wade."
That means it would target companies based in states like Alabama, Georgia and Missouri which have all passed laws outlawing the vast majority of abortions in those respective states.
Any such existing contracts would also be required to be terminated. Stewart said she'll have her bill ready by the 2020 Legislative Session.
"We may not be able to stop bad legislation from becoming law in states like Alabama, but we can send a clear and unmistakable message that we do not support these attacks on women's rights," Stewart said in a statement.
"Just as the state of Florida responded to human rights violations around the world by imposing financial sanctions against rogue regimes, so, too, can we use the power of the purse to safeguard women's constitutional rights from attacks by rogue states at home."
The controversy stems from recent reports that Hill planned to file a bill during next year's Session similar to the one recently passed by Alabama. The Alabama law directly violates Supreme Court cases such as Roe v. Wade and Planned Parenthood v. Casey by making almost all abortions illegal, without exceptions even for rape or incest.
Last Session, Hill filed legislation barring abortion after a fetal heartbeat is detected. That bill died before receiving a vote on the floor.
The measure is akin to one recently approved by the state of Georgia. A fetal heartbeat can sometimes be detected before women even know they are pregnant.
But as Hill was speaking to a group in Pensacola Thursday, he referenced an anti-abortion rally he had attended a few weeks prior where God directed him to go even further next Session.
"As plain as day, God spoke to me," Hill said of his time at the rally.
"He said that wasn't my bill, talking about the heartbeat detection bill that I filed. He said that wasn't my bill. I knew immediately what he was talking about. He said, 'You remove those exceptions and you file it again.' And I said, 'Yes Lord, I will.'
"It's coming back. It's coming back. We are going to file that bill without any exceptions just like what we saw passed in Alabama."
The Alabama law bans all abortions except when for the life of the mother is at risk.
That law, and similar measures, are seen as a direct challenge to court precedent establishing a right to privacy of women seeking an abortion. While the Supreme Court has found that states do have an interest in regulating abortions at later stages of a pregnancy, when a fetus can be viable outside the womb, blanket abortion bans have been found unconstitutional.
Supporters of these abortion restrictions hope a more conservative Supreme Court would look to undo that precedent. But Stewart argued Florida should not join in on that push.
"The State of Florida should not and cannot violate the legal right to choose that is now and has been the law of the land," Stewart said.
"And we should not be encouraging illegal legislation that violates it, either."