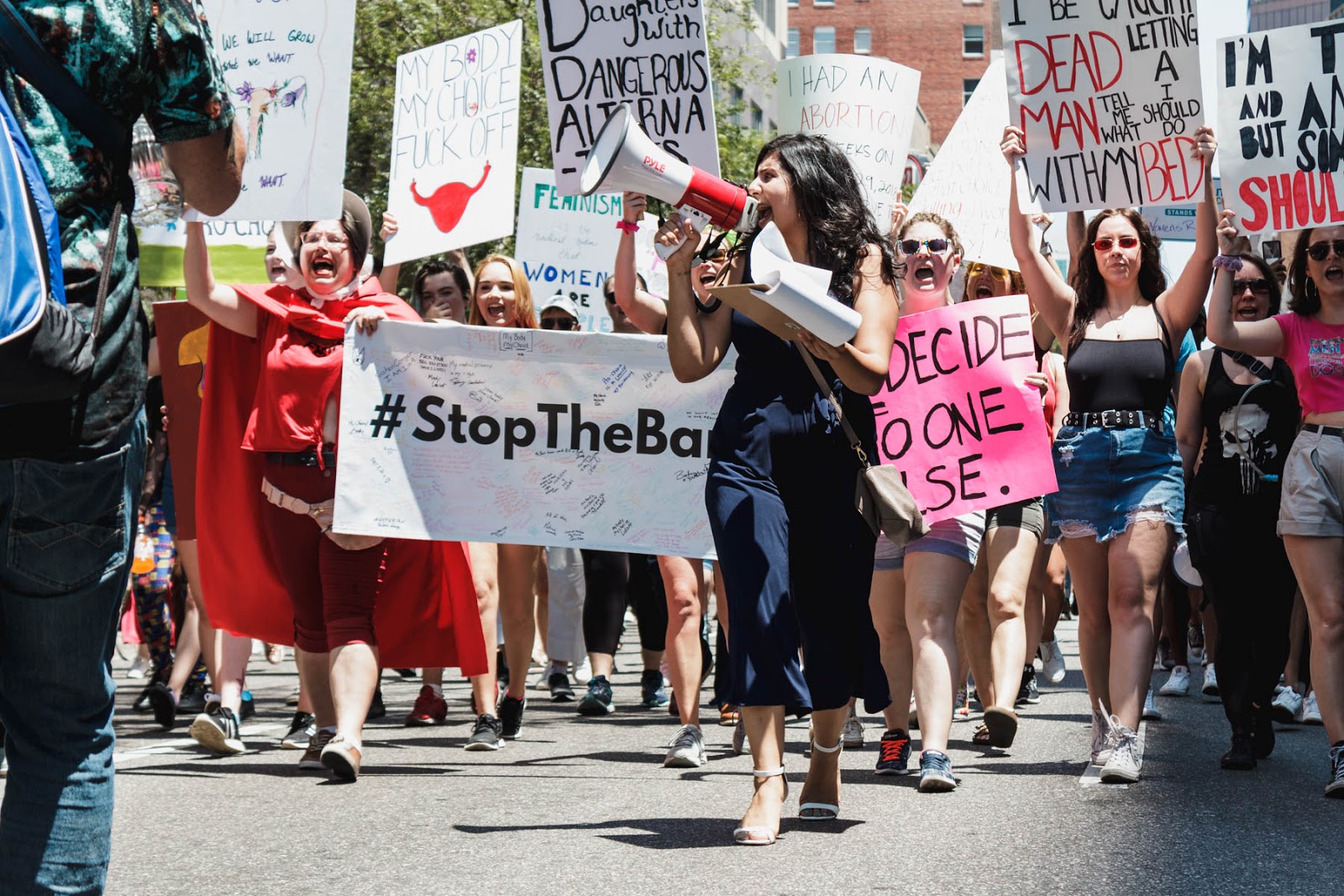 Linda Stewart, Anna Eskamani, Amy Mercado among 1,000-plus protestors.
More than 1,000 pro-choice activists, including several state lawmakers, rallied in Orlando in favor of safe access to abortion.
"In my 10 years of advocacy for reproductive health, I have never seen this type of public support for abortion access," said state Rep. Anna Eskamani, an Orlando Democrat.
Activists Alyssa Leann and Wilson Ortiz first posted a Facebook announcement of the rally on Tuesday. Come Saturday, more than 1,000 showed up at Lake Eola Park in Orlando.
Eskamani, a former Planned Parenthood executive, attended the rally and led chants with a megaphone in the streets.
State Sen. Linda Stewart and state Rep. Amy Mercado, both Orlando Democrats, also attended.
📢 When Women's Rights are Under Attack! What Do We Do? Stand Up, Fight Back! 📢

Thank you to the activist organizations for this empowering march 💪🏽

Thank you to @OrlandoPolice for keeping us safe. #StopTheBans #TeamMercado pic.twitter.com/d6IHDsfjLf

— Amy Mercado (@AmyMercado) May 26, 2019
Great turnout at pro choice rally! looks like more than 1000. pic.twitter.com/lPqTf6re4v

— Linda Stewart (@LindaStewartFL) May 26, 2019
A number of political organizers also spoke at the event, including former First Unitarian Church Rev. Kathy Schmitz, University of Central Professor Dr. Jennifer Sandoval, Florida NOW President Kim Porteous, pro-choice activist Amaris Leon, Central Florida Women's Emergency Fund leader Stephanie Pineiro, ALSO Youth executive director Nathan Bruemmer, and Guerdy Remy of Organize Florida.
"I am unapologetically angry that there are men in the legislature whose only interest in our bodies is what they can take from them," Leon wrote on Facebook.
Eskamani said the strong turnout should send a message to lawmakers.
"It inspires me to keep being bold on these issues," Eskamani said, "and I hope it reminds everyday Floridians of their impact in advocating for reproductive health, rights and justice."
She also said legislation filed nationwide, including in Florida, should keep activists vigilant.
The march came a couple weeks after Alabama instated a near-total ban on abortions in that state.
But organizers noted lawmakers in the Sunshine State filed a number of bills seeking to restrict abortion.
State Sen. Dennis Baxley, an Ocala Republican, and state Rep. Mike Hill, a Pensacola Republican, plan to file a heartbeat bill outlawing abortions six weeks into a pregnancy. Hill told the Pensacola News-Journal he will file a more restrictive bill akin to Alabama's law next year.
And state Sen. Joe Gruters, a Sarasota Republican, and state Reps. Tommy Gregory, a Sarasota Republican, and Erin Grall, a Vero Beach Republican, filed pain-capable bills. Those would have restricted abortions around 20 weeks.
Neither bill made it out of committee this year.
In total, 46 states saw abortion restrictions introduced in 2019.