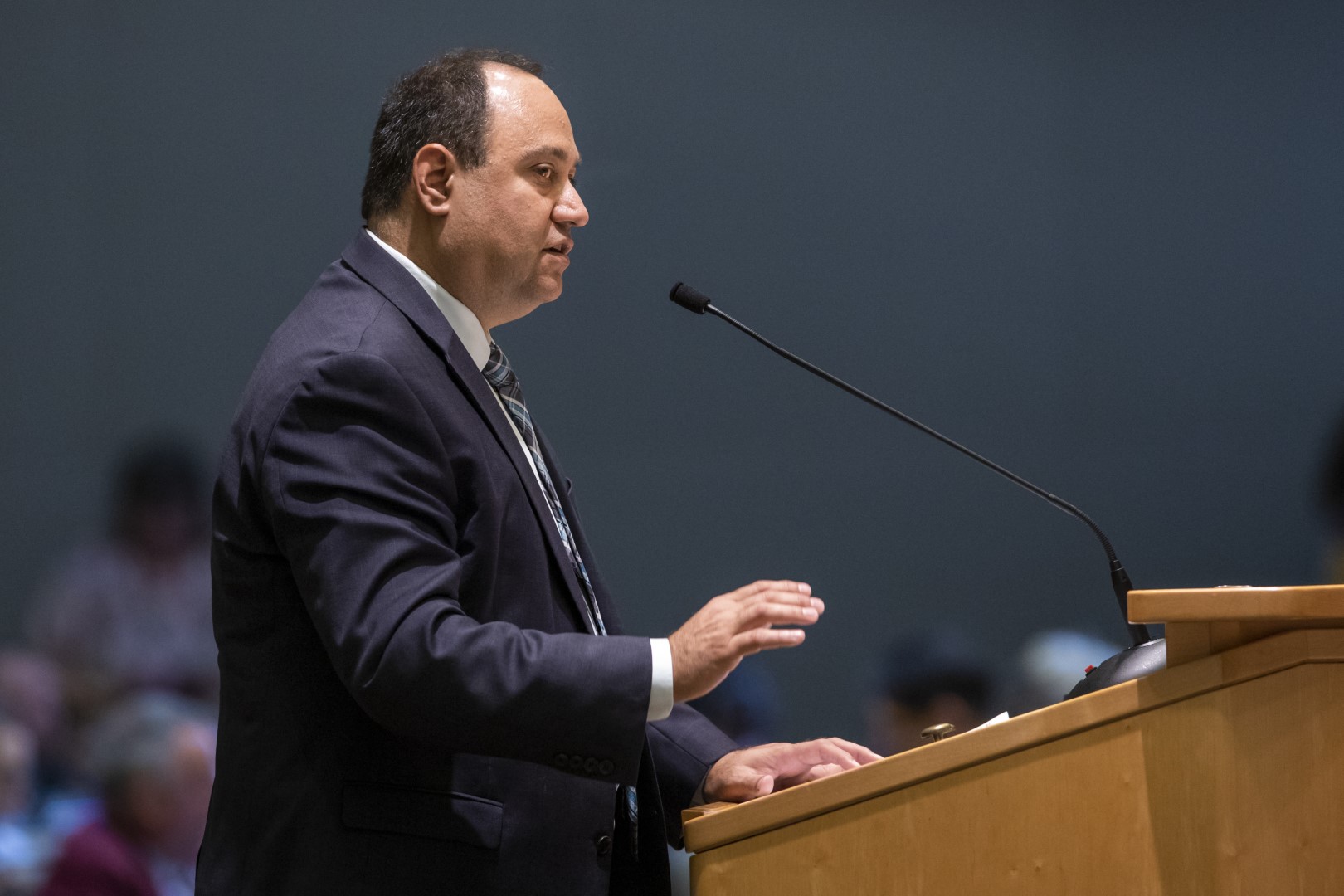 Senate District 27 lies entirely within Lee County.
State Rep. Ray Rodrigues continues to rally institutional support for his state Senate bid.
Tuesday, the Estero Republican announced endorsements from every Mayor in Lee County.
That includes Fort Myers Mayor Randy Henderson, Cape Coral Mayor Joe Coviello, Estero Mayor Bill Ribble, Sanibel Mayor Kevin Ruane, Fort Myers Beach Mayor Anita Cerecita and Bonita Springs Mayor Peter Simmons.
"Lee County's mayors have built an effective coalition that fights for the issues important to their cities and the county," Rodrigues said.
"Having the unanimous support of this group is truly an honor, and I look forward to taking the fight for a cleaner environment and prosperous economy for all of Southwest Florida to the Florida Senate."
Last week, Rodrigues announced he had the support of most of the Southwest Florida Legislative Delegation. State Rep. Heather Fitzenhagen does not intend to endorse anyone but said she would not run for the seat.
Rodrigues cannot seek another term in the Florida House because of term limits. He's running in Senate District 27 to succeed state Sen. Lizbeth Benacquisto, who also cannot seek another term.
The Senate district is contained entirely within Lee County.
Mayors said they trust Rodrigues from his seven years in the Florida House.
"Ray Rodrigues exemplifies the competencies needed to be a successful state senator," said Ribble, mayor of Rodrigues' hometown of Estero.
"He listens to constituents, gives them honest feedback, and offers solutions in problem-solving. He has the experience in working with local, county and state governments to be the leader we need in Tallahassee."
Coviello, who represents the most populous city in the district in Cape Coral, said Rodrigues helped the entire Lee area, including cities he did not represent in the House.
"Ray Rodrigues always provides a genuine outlook in the way he governs and works to find the best course of action for the people he serves," Coviello said. "His election to the Florida Senate will provide a solid foundation in moving Southwest Florida in a positive direction."
Henderson, who has served as mayor for the past 10 years said Rodrigues always "demonstrated remarkable resolve in supporting initiatives of Fort Myers and other cities."
"He has been consistently strong on water policy improvements, environmental policies, economic growth, and a sustainable Florida," Henderson continued. "We are fortunate that he is pursuing the Florida Senate post. I support him all the way."
The support of mayors in the local municipalities remains coveted in Lee County politics.
Rodrigues remains the only candidate running in the heavily Republican district.
With Fitzenhagen and state Rep. Dane Eagle electing to sit out the election, Rodrigues has quickly rallied establishment backing for his bid.