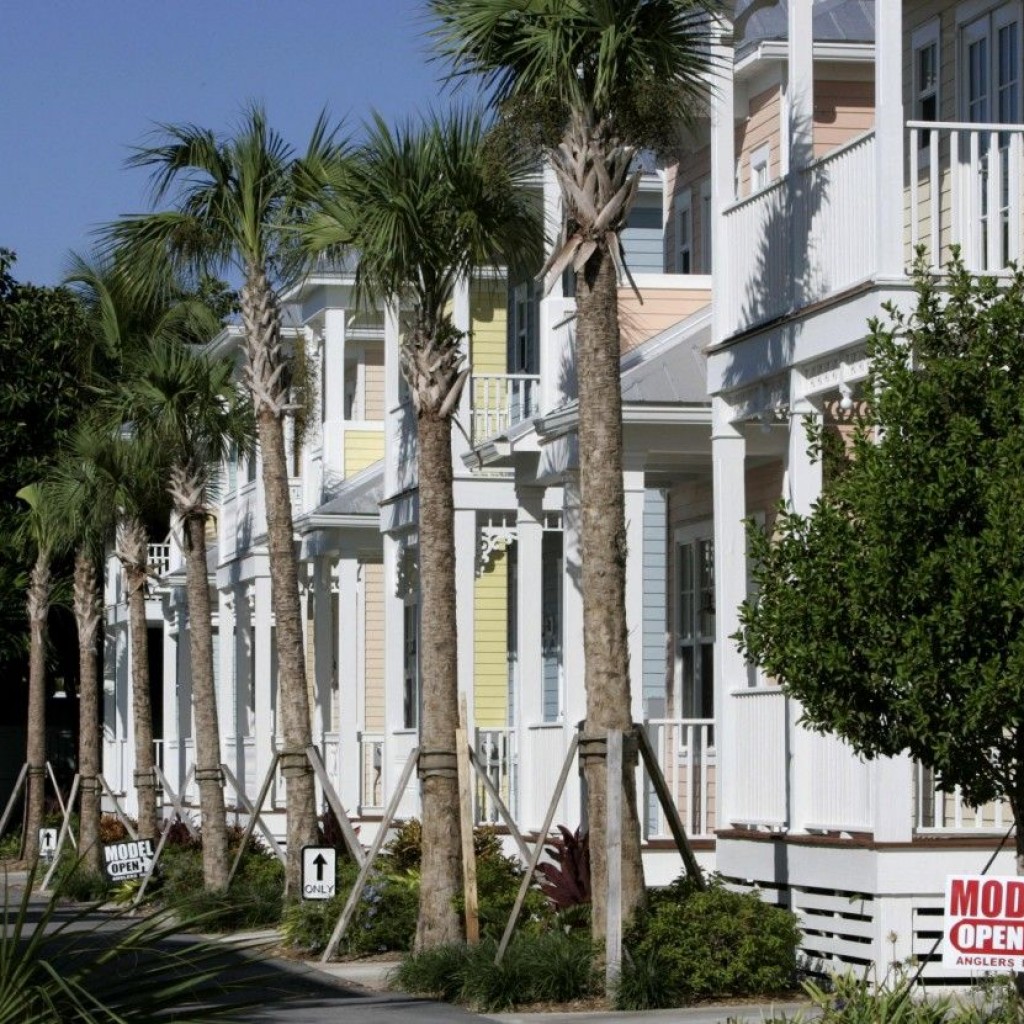 The plan would "ultimately support a more vibrant, livable community."
The city of St. Petersburg is considering changing its land use and zoning regulations to accommodate growing density and increase the city's supply of affordable housing.
St. Pete City Council will consider the city's housing development and affordability initiative next week.
The plan is "intended to generate a variety of more affordable dwelling units in response to market demands for first time homebuyers, smaller families, couples, retirees looking to age in place, adults with disabilities, car-free households and many others." The plan would "ultimately support a more vibrant, livable community."
Under the city's proposal, zoning and land use regulations for home apartments like in-law suites would be exempt from existing maximum dwelling units per acre density standards. It would also change set back limits for how close properties can be to the road and increase the number of residential units allowed in certain areas.
That development plan would provide what the city describes as "transitional zones" between dense urban areas and residential neighborhoods.
The plan would make room for more multifamily housing options like townhomes, duplexes, courtyard complexes or multiplexes. It would also create zoning opportunities for tiny houses.
Adding density to an already built out city is controversial. The city is struggling with aging infrastructure and is still trying to fix its leaky sewer system.
But the city's plan would mitigate potential aesthetic woes by creating "form based codes" that focus on a structure's overall look rather than its contents. For example, a multifamily residence with 8 units might include a shared courtyard with wrap around buildings, making it fit in with surrounding single-family homes.
The targeted housing is based on a Forward Pinellas study of "missing middle housing." Those are multifamily housing developments with two to nine units. Currently that market accounts for just 13 percent of Pinellas County's housing stock despite the fact that 77 percent of the county's households don't include children, according to the study.
The study also found that 39 percent of households are "cost burdened" and pay more than a third of their income on rent or mortgage. Demand for walkable living choices like those provided in missing middle housing exceeds supply by as much as 35 percent.
The proposed changes would eliminate the need for zoning variances through the permitting process, which slows down the construction process and discourages development.
"While some missing middle developments have been built in Pinellas County, each required a time consuming, expensive process requiring many variances for setbacks, parking, utility easements and other current zoning regulations," the study reads.
The city of St. Pete first began discussing new affordable housing strategies in 2017.
The city engaged stakeholders like the St. Petersburg Area Chamber of Commerce, the Pinellas Realtors Organization, Forward Pinellas and the city's own Housing, Land Use and Transportation Committee and Community Housing Policy Group.
Stakeholder meetings found areas ripe for land use changes were those close to major transportation corridors, multimodal transit and multiuse activity centers. They are areas where owning a car is not a necessity because retail, entertainment and work are all accessible by walking, biking or taking transit.
The current recommendations are preliminary. Any new regulations would have to include a definition of what qualifies as missing middle housing and identify locations or location characteristics appropriate for such housing.
Amendments to the city's existing regulations would also provide density bonuses for developers to reduce the amount of parking required, which makes development more financially feasible. The land use and zoning reforms would have to define those bonuses and establish guidelines for how much density should trigger parking space reductions.