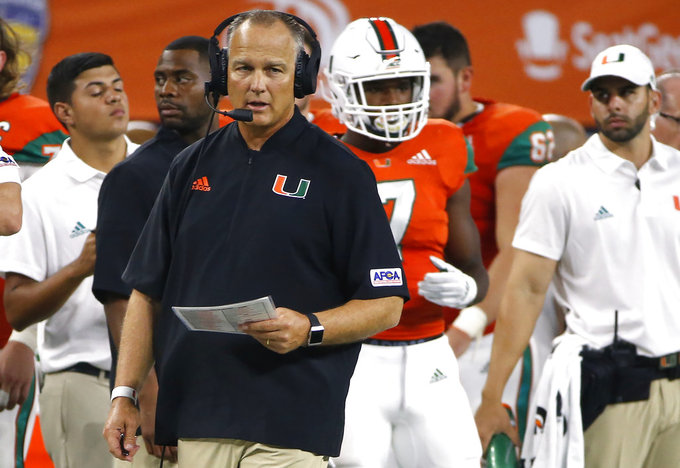 The June 22 fundraiser will take place at Lil Greenhouse Grill in Miami.
Demetrius Jackson, the ex-defensive lineman for the Miami Hurricanes now running in House District 109, is set to be joined by his former head coach at a June 22 fundraiser.
Former coach Mark Richt is listed as a speaker for the event, along with Jan Sokol-Katz, a senior lecturer at the University of Miami (UM).
Jackson started playing for the school as a freshman in 2015. Richt took over as coach the following year, coaching Jackson through the remainder of Jackson's time at UM. Richt announced his retirement at the end of last season.
The June 22 fundraiser will take place at Lil Greenhouse Grill in Miami. Tickets are priced at $25, $50, $75, $100 and $1,000. The event will run from 3 p.m. until 5 p.m. Jackson said Wednesday that only 20 tickets remain for the event.
Jackson is competing as a Democrat to challenge the incumbent in HD 109, state Rep. James Bush III.
Keon Antonio Grayson has also filed paperwork to run as a Libertarian Party candidate.
"I went to high school in Overtown," Jackson said of his decision to run in the Miami-Dade County district.
HD 109 includes Opa-locka, Gladeview and Brownsville.
"Then I went to the University of Miami to stay home to help my mother, my brothers, and help out my community. And there are some of the same issues that are going on in our community that are not being solved."
Jackson raised more than $7,500 in April. Excluding open races, that made him the highest-earning non-incumbent candidate of the month.