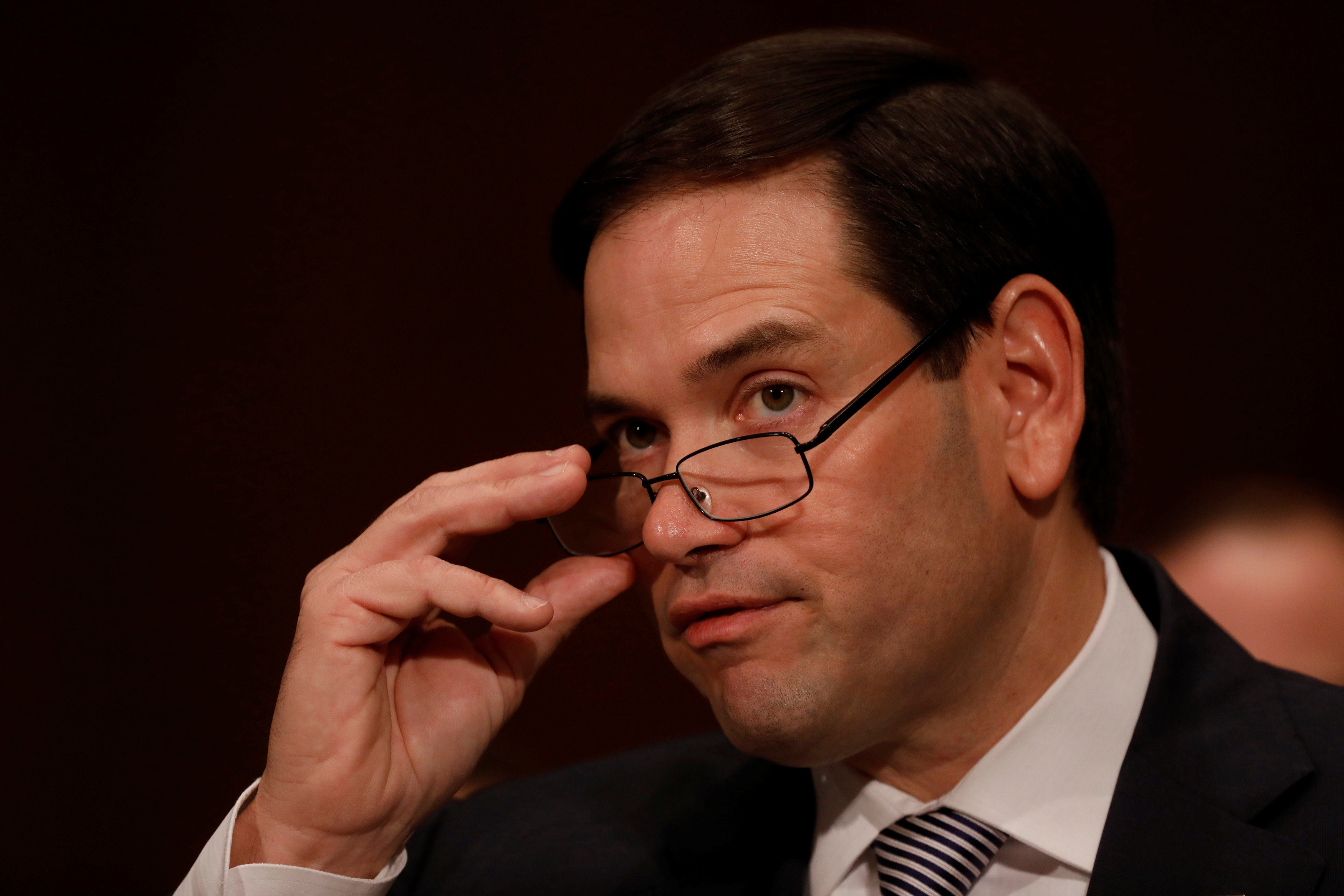 Rubio wins award among all Republicans in Congress
Florida's Republican U.S. Sen. Marco Rubio is being honored for having the best constituent services staff of any Republican in Congress.
And he also is tops in the U.S. Senate, according to a congressional watchdog group.
Rubio is receiving the Congressional Management Foundation's Democracy Award for Extraordinary Public Service for constituent services, honoring the staff who take the calls, email and walk-ins from Floridians seeking help on anything that the federal government might touch in their lives or businesses.
Democratic U.S. Rep. Ro Khanna of California  won the foundation's award among Democrats. They and winners of other awards given out by the foundation, one to a member of each party, will be honored at a breakfast ceremony in June in Washington.
"Americans usually only hear about Congress when something goes wrong. The Democracy Awards shines a light on Congress when it does something right," Bradford Fitch, president and CEO of the Congressional Management Foundation, stated in a news release issued by that organization. "These members of Congress and their staff members deserve recognition for their work to improve transparency in government, foster innovation in operations, and serve their constituents."
"One of my highest priorities is to ensure that my staff and I are available to help Floridians with whatever federal assistance they may need," Rubio stated in a release issued by his office. "Regardless of how tense or partisan the legislative process becomes in Washington, the dedication of our constituent services team is humbling. I am grateful for their service, and honored that the Congressional Management Foundation recognized the culture of service and compassion displayed by our teams in Florida and Washington."