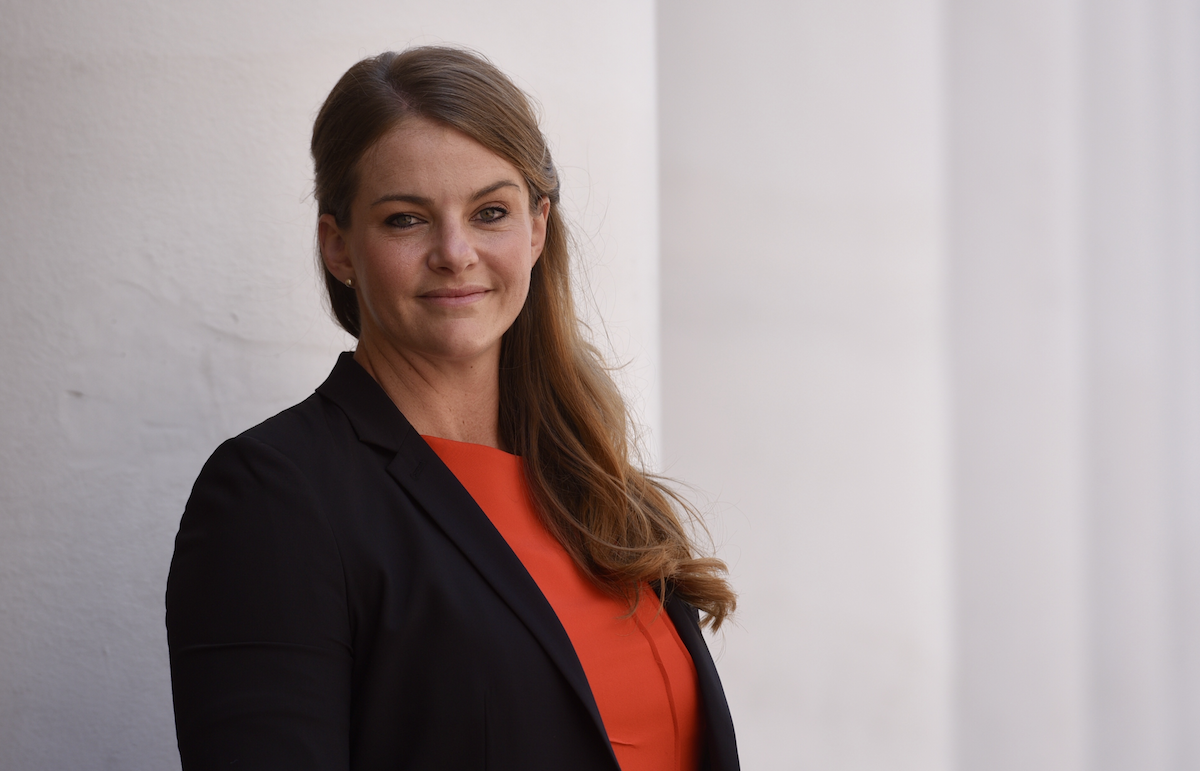 Republicans predict she can tap national fundraising network.
Fiona McFarland, a Naval official with family connections to President Donald Trump's administration, will file Monday to run for the Florida House.
"I've been honored to spend over 11 years in uniform serving the country I love," the Bradenton Republican said.
"I'm determined to continue my service, this time for the state of Florida and the community of Sarasota who have welcomed me to my first true home-base."
The reserve officer plans to challenge state Rep. Margaret Good, a Sarasota Democrat, in House District 72.
Good flipped the district blue in a special election in February 2018. McFarland must also face a Republican opponent, Donna Barcomb, who has been in the race for months.
But McFarland boasts one big name in her corner— K.T. McFarland, her mother and Trump's first Deputy National Security Advisor. The Trump transition team member advised the White House on negotiations with North Korea and China.
The elder McFarland boasts national notoriety from regular appearances on Fox News as an analyst from 2010 to 2016. She anchored the FoxNews.com show DEFCON3 and also wrote a regular column for the site.
Most notably in the state House election, that could mean the younger McFarland brings access to a national network of donors.
As for Fiona McFarland, she boasts her own public service record, graduating from the Naval Academy in 2008. The 33-year-old served on a warship in the Western Pacific and later as a surface warfare officer in the Pentagon.
She remains a Navy Reserve Lieutenant Commander. She and husband, Matthew Melton, a Navy Lieutenant, recently moved to West Bradenton.
As for private sector work, she also worked for McKinsey and Company, and she holds a master's in business administration from University of North Carolina at Chapel Hill.
"In the military, as in the business world, I've learned that driven and dedicated people can produce real results for our country," McFarland said.  "I've also learned that putting purpose before partisanship is what gets the job done."
That could be especially important considering Good's tremendous prowess in fundraising. The incumbent raised and spent nearly half a million dollars for her special election run last year. Then she did it again while seeking re-election in November.
In advance of the Legislative Session this year, Good already had more than $40,000 raised.
Barcomb, for her part, raised more than $31,000 through the end of April and threw in another $9,000 of her own. Neither of the candidates has released fundraising figures from May yet.
Fiona McFarland's entry makes the District 72 contest a three-woman contest, a sign of the concerted effort by Republicans to erase Good's appeal with moderate female voters.
The early activity in the House race has already seen one candidate, Sarasota attorney Erik Arroyo, enter and depart the race; he notably remains active according to the Division of Elections but says he's running for Sarasota City Commission instead.
But Republican leaders in the Sarasota area say McFarland boasts the connections to be competitive in the primary and general election next year.