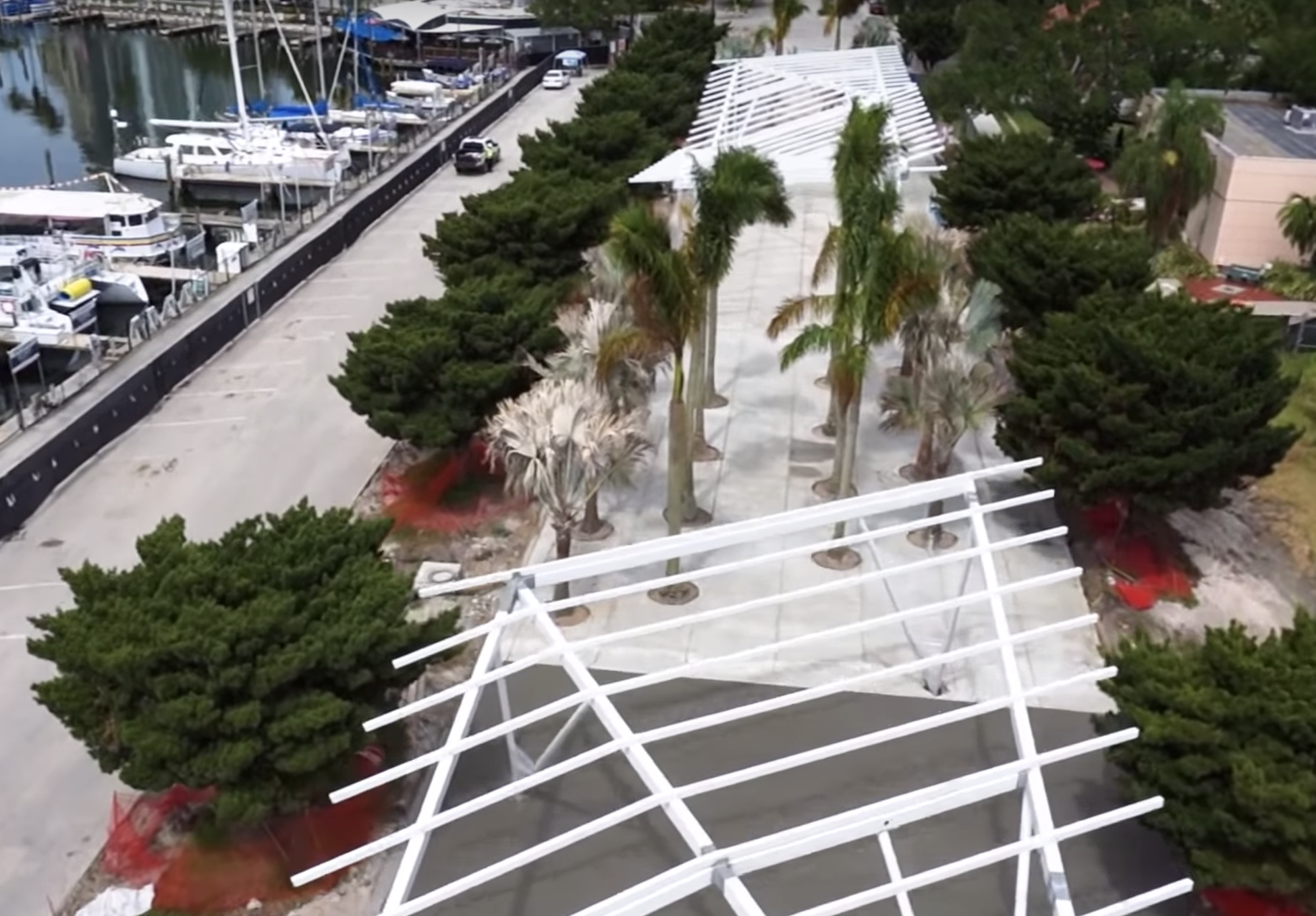 That's a couple of months later than the rest of the pier.
The city of St. Petersburg is amending its contract with Teak LLC for operating the main building at the end of the new pier.
City Council is set to approve the changes to that contract next Thursday.
Teak is the city's chosen operator for the third-floor restaurant, rooftop bar and first-floor cafe at the new pier's main structure. Under its amended agreement, the restaurant won't open until June of next year, which will be a couple of months later than the rest of the pier opens.
Because the third-floor restaurant will also serve as the main kitchen for the cafe and rooftop bar, the city is also including a temporary 25 percent reduction in rent from the time the pier opens sometime in early 2020 until the restaurant opens in June.
The reduced rate is intended to help the operator absorb revenue losses while it's unable to fully operate its facilities.
Teak will pay $162,000 in base annual rent and about $100,000 for common area maintenance fees assessed to recoup city costs to manage shared areas. The city estimates the temporary rent reduction will come to about $6,500.
The city is offering an up to $100,000 per year incentive to Teak if they hire "hard-to-hire" workers who live in the Southside Community Redevelopment Area.
The incentive would pay $10,000 per worker or $15,000 if they are in management. The incentive requires jobs to be full time with career path plans and health care coverage options with half the costs covered by the lessee.
City Council will also consider some procedural items allocating funds already dedicated to the gift shop and bait shop at the pier head as well as for continued construction of the Janet Echelman aerial canopy artwork near Spa Beach.
In the meantime, construction on the new pier is well underway.
Dozens of trees have been planted, adding some pleasant green to the otherwise dull construction site. At least one portion of a pier walkway lined with trees is already paved with crisp white pavers.
The pier head itself is almost a complete shell of what it will be, though it's still shrouded in scaffolding as crews continue work.
The marine education center in the middle of the pier is almost entirely complete and the shell for what will be Doc Ford's Restaurant is also almost complete.
The city is slightly behind schedule on the project with substantial completion expected late this year and an opening sometime early next year.