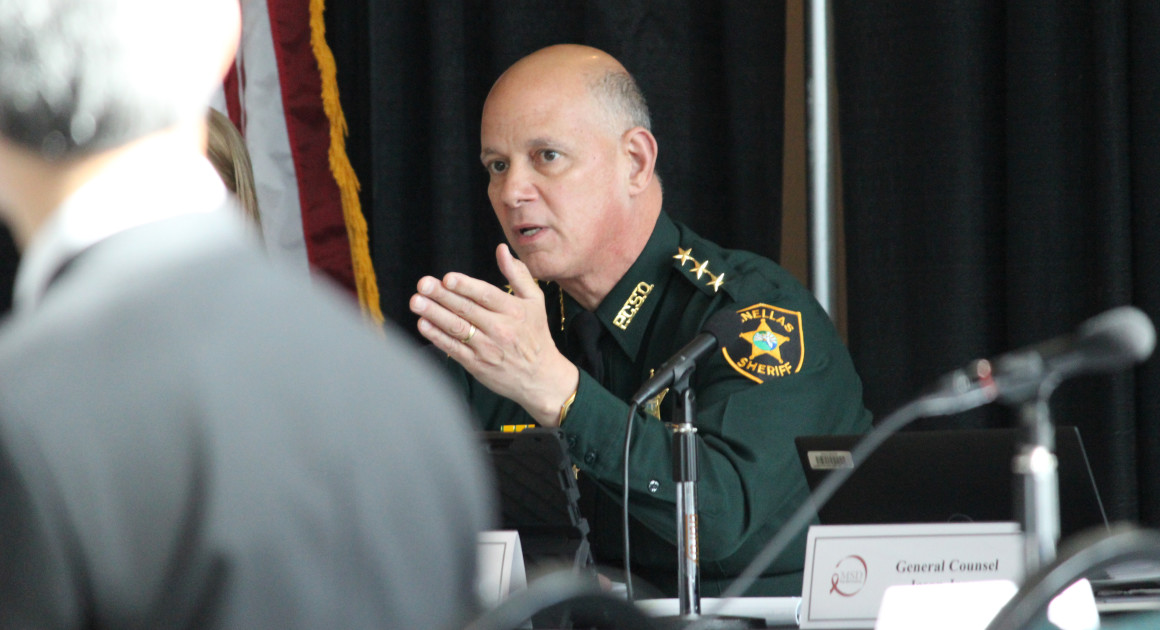 "If people want to disagree with it, fine. Disagree with it. But disagree based on fact."
At a Tuesday meeting of the Marjory Stoneman Douglas High School Public Safety Commission, Pinellas County Sheriff Bob Gualtieri praised the passage of a new school safety law (SB 7030) that implements recommendations from that commission.
Among those recommendations is a provision allowing for teachers to be armed after undergoing training as part of the state's Guardian Program.
Gualtieri said the Legislature worked to adopt "a significant number of recommendations from this commission in our January report." Near the top of Tuesday's meeting, he thanked the leaders of both chambers, Senate President Bill Galvano and House Speaker José Oliva, as well as the bodies' respective Education Committee Chairs, Sen. Manny Diaz and Rep. Jennifer Sullivan, for their work.
Gualtieri, who chairs the MSD Commission, also took aim at some of the criticism levied at the provision allowing for teachers to be armed. He pointed to resistance during floor debates on the bill and in committee hearings while the bill was being developed, calling out what he dubbed "misinformation and misstatements" about the training requirements in the Guardian Program.
"There were some people that either got up there and just didn't tell the truth and misled, or they didn't read this and understand it," Gualtieri said.
"But based on the number of times they did it, I have great concerns about what they didn't say and how they misled people that caused concern by others."
Gualtieri specifically pushed against concerns that members of the Guardian Program, which can now include teachers, would receive inadequate firearm training. Members of that program are required to undergo 144 hours of training in total, 132 of which is devoted to firearm safety.
"If people want to disagree with it, fine. Disagree with it," Gualtieri said of the measure.
"But disagree based on fact. Don't make up your own facts and then say you disagree with it because it's an inadequate program. It's not."
Gualtieri did not name names. But several Democratic lawmakers and special interest groups such as Moms Against Action and the Florida Education Association strongly opposed the measure throughout the past Session.
Among their concerns were worries that armed teachers could endanger students by mishandling a weapon or using excessive force.
The legislation allows school districts to decide whether teachers can be part of the Guardian Program. Several districts have already said they would not expand it to allow teachers to join.
The bill also included several other provisions aimed at improving school safety.
Those include requiring school boards to promote tools allowing the reporting of suspicious activity and helping to ensure school districts are properly undergoing efforts to secure their campuses.