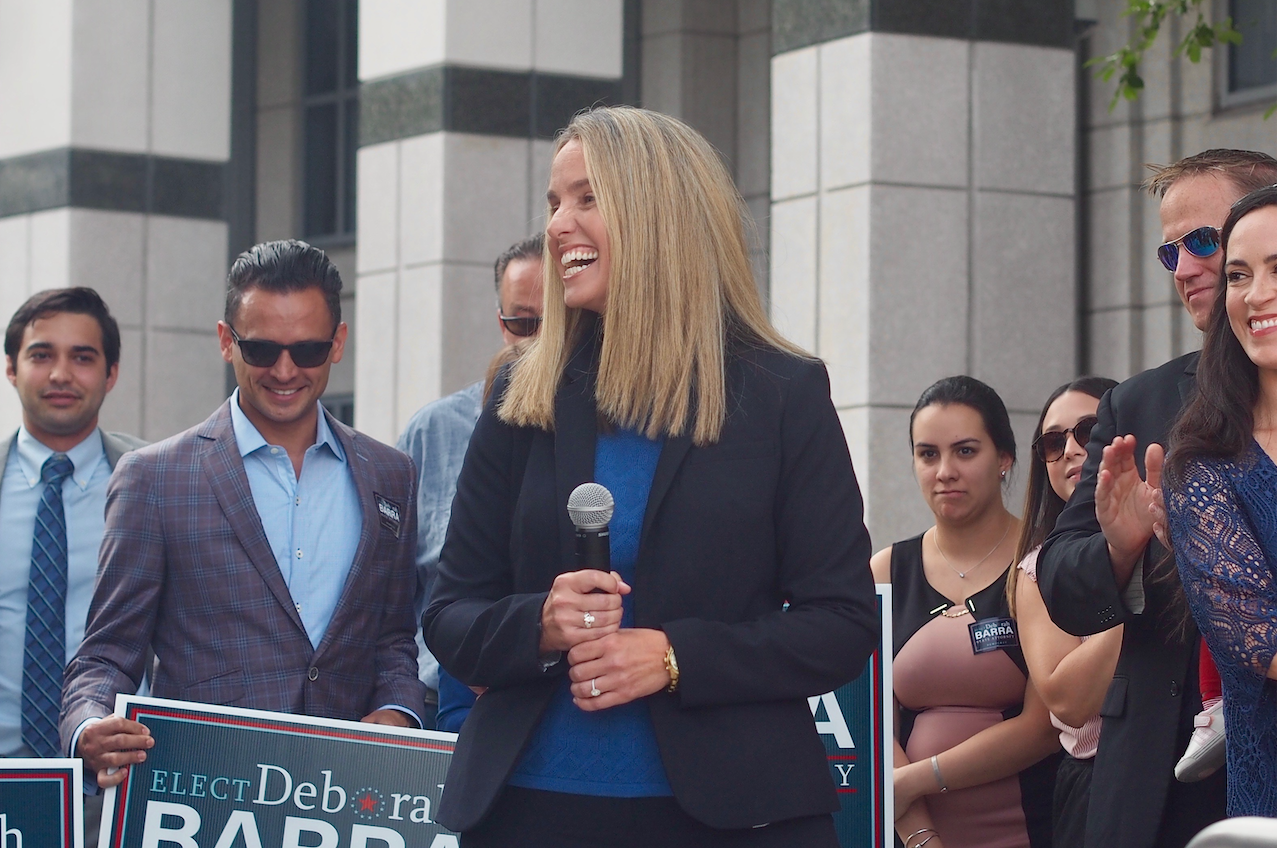 Death penalty 'would be used sparingly. But it will be used'
Orlando's Chief Assistant State Attorney Deborah Barra argued the case Tuesday that she has paid her dues, proven her worth and learned what she needs in her 16 years in the State Attorney's Office she hopes to lead after the 2020 election.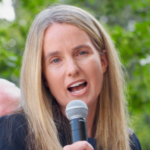 Barra has been a prosecutor in Florida's 9th Judicial Circuit under State Attorneys Lawson Lamar, Jeff Ashton, and Aramis Ayala, prosecuting cases and rising to management positions under each of them.
On Tuesday she kicked off her 2020 election campaign seeking to succeed Ayala, who announced last week she would not seek a second term.
After Barra's press conference, Ayala issued a statement endorsing her.
"My name is Deborah Barra and I will be your next state attorney!" she proclaimed Tuesday outside the State Attorney's Office in Orlando.
It's the same aspiration held by fellow Democrat Ryan Williams of Winter Garden, who worked with Barra until 2017 when he transferred to Florida's 5th Judicial Circuit in protest of Ayala's short-lived policy banning death penalty prosecutions in Orange and Osceola counties, covered by the 9th Judicial Circuit. It's also an aspiration shared by Republican Kevin Morenski of Orlando, who filed for the election immediately after Ayala's March 2017 announcement.
The death penalty likely will be a muted issue in the 2020 election. While Barra stayed by Ayala's side throughout the 2017 legal and political battles over whether a state attorney could ban the death penalty — Ayala lost in the Florida Supreme Court — Barra would only state her position Tuesday as "pro-law. Right now the death penalty is the law in the state of Florida."
Barra said that she would pursue it in cases that call for the harshest penalty, adding that as a prosecutor she has seen "the most evil and heinous people in our community commit the most violent and horrendous acts… There are people out there who fit that harshest penalty category.
"It would be used in that manner. It would be used sparingly. But it will be used," she said.
Ayala issued a statement declaring, "After serving 15 years in the Orange-Osceola State Attorney's Office, Deborah Barra has proven to be a skillful, ethical prosecutor and an effective leader, exactly what is required to be a competent state attorney. Deb has experience in virtually every aspect of the office, from daily business operations to successfully prosecuting some of the most difficult and high-profile cases that have impacted our community. I am confident that the initiatives we have worked hard to develop and implement will continue into the next administration under Deb Barra, which will ensure that the people of Orange and Osceola Counties will be well-served with her as state attorney."
Barra had served as chief of the office's sex crimes unit under Lamar, trial unit director under Ashton, and for the past two years has been chief assistant state attorney under Ayala. She said she learned from all three.
"I have learned what it takes to be State Attorney. I have learned that it takes community partners if you want to get things done, truly done. I have learned that it takes transparency to get public trust. I have learned that you need to show up, and you need to stand strong," she said. "And I have learned what it means for people to feel safe."
She also expressed a view of justice balancing punishing dangerous people while delivering jurisprudence.
Consequently, she endorsed two of Ayala's biggest reforms, one that permits more non-violent,  juvenile first offenders to avoid criminal records, and one that waives cash bail requirements for some non-violent offenders who cannot afford to pay bail.
Barra said she has completed more than 100 trials and personally convicted 34 child molesters and rapists, adding, "I have also dropped cases because I did not believe the person accused of the crime actually committed the crime."