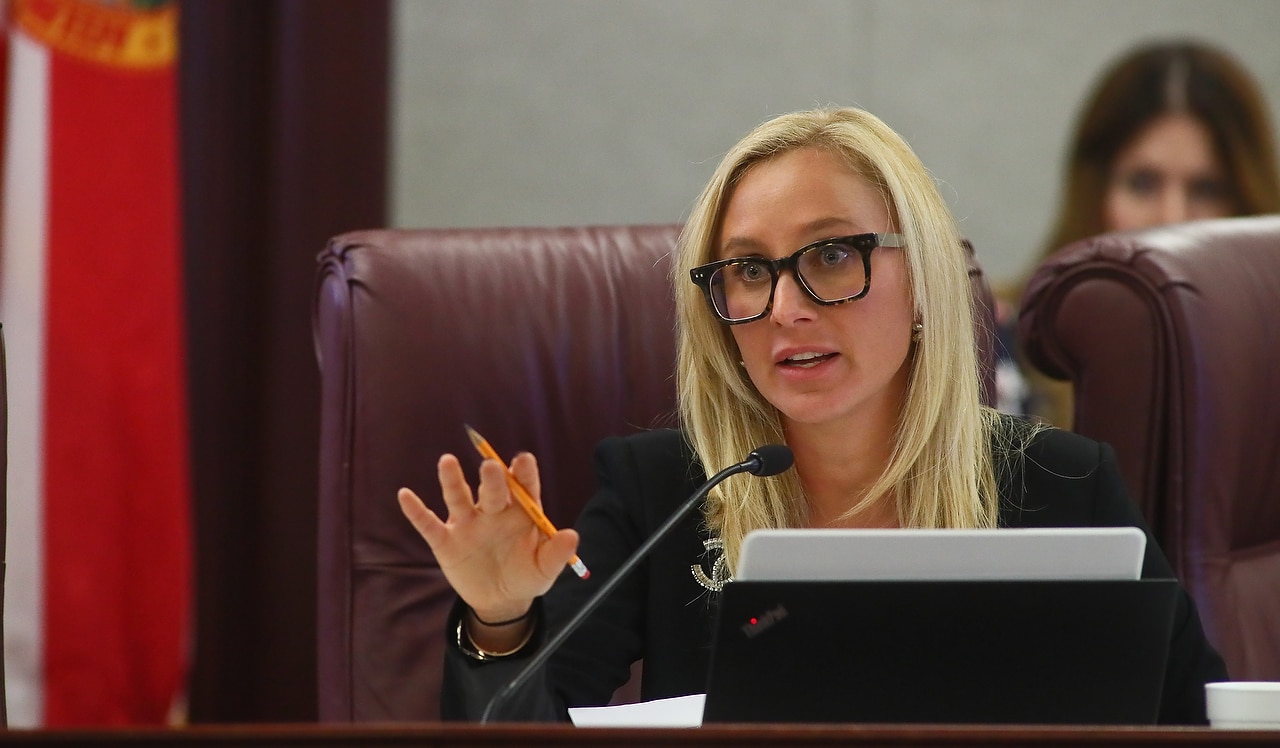 "I think he's an extremist who's using religion as a shield for bigotry."
Democratic state Sen. Lauren Book is joining lawmakers of both parties in condemning GOP state Rep. Mike Hill over his reaction to a man's suggestion that he push a law allowing gays to be executed.
The News Journal released audio detailing Hill's exchange with an audience member at a meeting with a group called Women for Responsible Legislation.
A man in the audience cites 1 Corinthians (incorrectly, it turns out), saying it supports putting gays to death, then asks Hill to sponsor legislation allowing the same. Hill is heard on tape laughing before saying, "I wonder how that would go over."
Hill's comments did not go over well with Book: "This is 2019, not 1920," Book said in comments to Florida Politics. "There is no place for any kind of hateful or hurtful rhetoric against anyone. Love is love."
Several Republicans have also publicly criticized Hill over the remarks, including Gov. Ron DeSantis and House Speaker José Oliva.
Days after that audio was leaked, and Hill dubbed the coverage of it "fake news," he eventually offered an apology for not correcting the questioner for misquoting the Bible. Hill also said he "deeply regret how the tone of (his) response" was received.
"No matter one's race, sexual orientation, religious affiliation, economic status or otherwise, all lives are created equal in the image of God," Hill added in the statement.
But Book questioned whether Hill truly regretted the interaction.
"I think he's an extremist who's using religion as a shield for bigotry," said Book, who is Jewish. "And I don't need a higher power to tell me that — like he needed a higher power to tell him to pass an abortion bill."
Book is referencing a promise by Hill to introduce legislation next Session modeled after a law passed in Alabama, which bans all abortions except when for the life of the mother is at risk.
Last Session, Hill filed legislation barring abortion after a fetal heartbeat is detected. That bill died before receiving a vote on the floor.
But he said he'd go further in the future. Hill spoke to a group in Pensacola in May and was recounting an anti-abortion rally he had attended a few weeks prior, where he discussed his previous abortion bill.
"As plain as day, God spoke to me," Hill said of his time at the rally. "He said that wasn't my bill, talking about the heartbeat detection bill that I filed. He said that wasn't my bill. I knew immediately what he was talking about. He said, 'You remove those exceptions and you file it again.' And I said, 'Yes Lord, I will.'
"It's coming back. It's coming back. We are going to file that bill without any exceptions just like what we saw passed in Alabama."
Still, Hill failed to get a single law passed during the 2019 Legislative Session, including his less restrictive anti-abortion bill. It's unclear whether he'll have success in 2020.