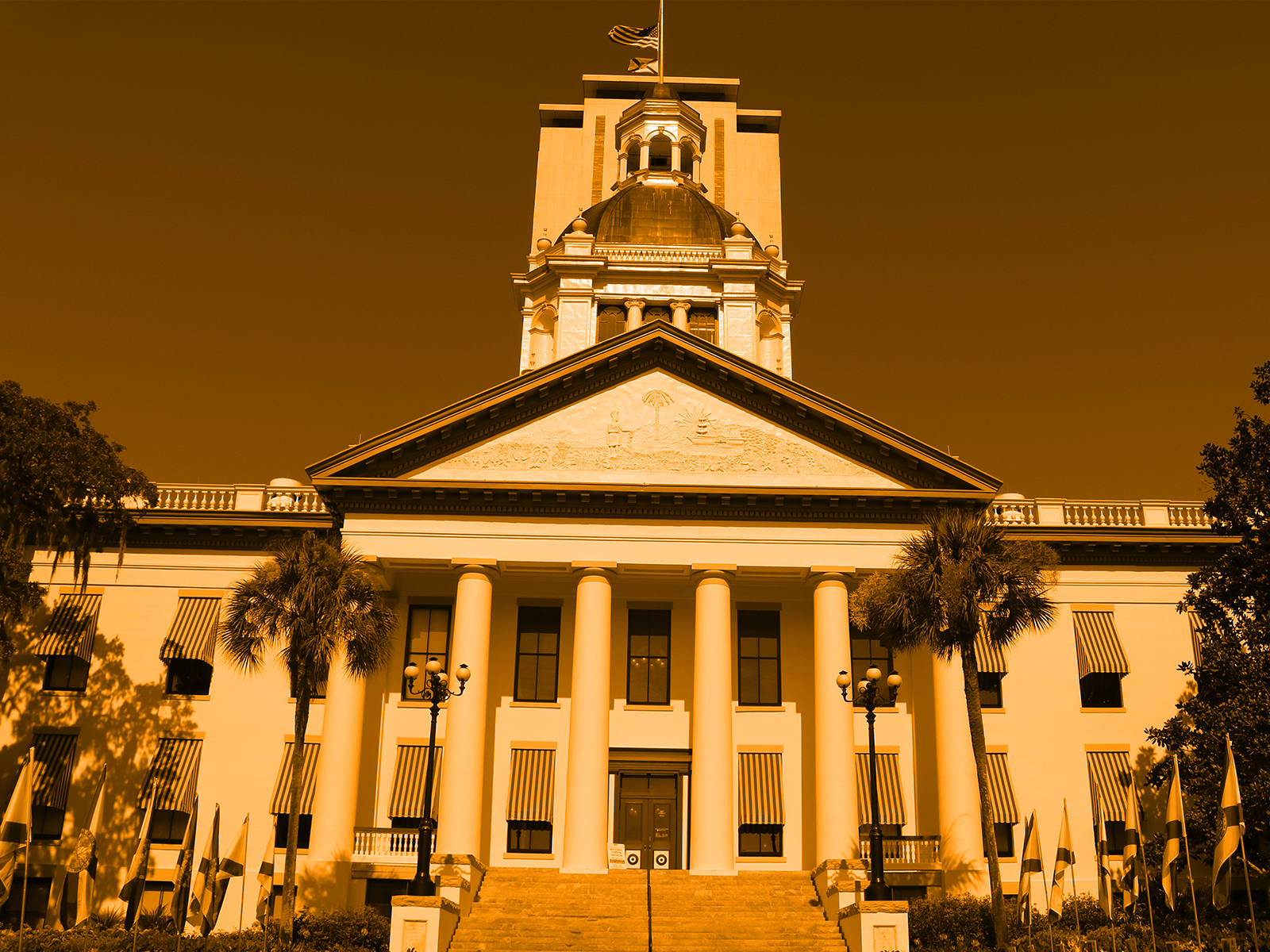 Good morning. 'Sunburn' has been waiting for you.
If there was any doubt the 2020 presidential election has begun in earnest, look no further than this weekend's Leadership Blue Conference in Orlando.
The Florida Democratic Party's yearly event will be held at Disney's Yacht & Beach Club Friday through Sunday, bringing in activists, donors and politicians from all corners of the Sunshine State.
Most of the weekend is dedicated to trainings, caucus meetings and strategy planning, but the headline event will be the Leadership Blue Gala on Saturday night.
In addition to state-level leaders such as Agriculture Commissioner Nikki Fried, the shindig is the place to be for Democrats far and wide.
DNC Chair Tom Perez, House Democratic Caucus Chair and U.S. Rep. Hakeem Jeffries of New York and rising star U.S. Sen. Kyrsten Sinema of Arizona are all slated to appear.
Also, first-tier Democratic presidential candidates and Pete Buttigieg and U.S. Sen. Kamala Harris will be sending their better halves — Chasten Glezman and Douglas Emhoff, respectively.
The gala comes a little more than a week before President Donald Trump will head down to the City Beautiful to hold his 2020 reelection campaign's official kickoff at the Amway Center.
The amount of early attention on Florida indicates what we already know: The state will once again be the kingmaker — or kingslayer — come November 2020.
— "Florida Democrats aim to end a string of deflating losses. Orlando is step one" via Gary Fineout and Matt Dixon of POLITICO Florida
—
In what is the first major shake-up of the Gov. Ron DeSantis administration, several aides left within the past 24 hours, some of them have been with him since the start of his campaign.
The departures include Justin Caporale, the administration's external affairs director, and Amanda Emmons, DeSantis' director of scheduling, along with three other staffers — Jacob O'Kane, Amanda Pinto, and Robert Wilson.
"They have been voluntarily terminated," said DeSantis spokesperson Helen Aguirre Ferré. "They no longer work for the Governor's Office."
The shake-up comes at something of a surprise given how effective the DeSantis administration has been during the 2019 Legislative Session, as well as the recently concluded trade mission to Israel.
Nevertheless, Ferre said it was "not unusual for some staffers to leave after the Governor has been in office for the first five or six months."
"It sounds like it's the Saturday night massacre," a veteran lobbyist told POLITICO Florida. "There is a lot going on over there, and everyone is kind of wondering what is next."
—
Please consider a listen — On a new jam-packed He Said She Said, Michelle and I take a deep dive into the historic Florida trade mission/Cabinet meeting in Israel with Florida Politics' own A.G. Gancarski.
Last week, our Jacksonville reporter (at the drop of a hat) joined DeSantis and his 100-person entourage in the Holy Land. A typical day there included a 6 a.m. pickup to go wherever DeSantis went; wrapping up at about 9 p.m. every night. Gancarski gives his take on the Governor and how he became the master of the "good quote."
We also talk about Pensacola Rep. Mike Hill's recent homophobic comments — contrasting his bad behavior to the late Sen. John McCain's much classier reaction to derogatory remarks in 2008 about then-candidate Barack Obama. I sum up the GOP response: "Every word that is dedicated to the Mike Hills of the world is a distraction from the tax cuts or the education reform movements or anything like that."
Sarasota Republican Sen. Joe Gruters visits for an insider look at his legislative approach: conservatism mixed with pragmatism. For him, "compromise" is not a dirty word. Gruters touches on his most consequential (and controversial) bills: The anti-Semitism measure, citizen initiatives legislation, and his hotly debated sanctuary cities bill.
Switching off politics: We recap "Southern Charm" with Kathryn Dennis and her many boyfriends.
Film Florida's John Lux gives an update on the state's film industry, lamenting about how traditional films are still challenging to attract since the state has no program to entice larger projects.
Speaking of movies: Michelle and Ella were extras on the Hallmark movie "Love in the Sun," complete with a 13-hour day on set and Ella's first paycheck.
Finishing with a bombshell — Michelle makes a surprising announcement about her political party registration.
Please subscribe and listen to He Said She Said at iTunes, Google Play and Stitcher.
— SITUATIONAL AWARENESS —
Tweet, tweet:
https://twitter.com/realDonaldTrump/status/1136695960111931395?ref_src=twsrc%5Etfw
—@JDawsey1: Trump quote from earlier: "And a lot of people, senators included, they have no idea what they're talking about when it comes to tariffs. They have no, absolutely no idea."
—@MarcoRubio: Thank you @POTUS for signing the much-needed disaster supplemental into law. You've been a strong supporter of Florida's recovery efforts since Hurricane Michael made landfall almost 8 months ago. Looking forward to working with your administration on the bill's implementation.
—@RepBrianMast: Make no mistake: if they were discharging right now, this blue-green algae would be heading our way. The only thing stopping that from happening is that the lake is 2 feet lower than this time last year.
—@GovRonDeSantis: Under my direction, the @SFWMD continues expediting critical Everglades restoration and water quality projects. The SFWMD just announced they submitted required permit applications to @USACEHQ/@FLDEPNews to speed up the EAA Reservoir Project construction.
—@HalseyBeshears: Real results from Deregathon2019 and real dollars being saved for real estate agents. Fee reductions starts for real estate license holders totaling over $8 million in savings to Floridians.
—@AmberMariano: Today I was named to MavPac's 2019 40 under 40 list. This organization does great work in celebrating, recognizing, and encouraging young conservative leaders to make a difference in their community & the world. Thank you for this great honor!
—@TomLeeFL: Thank you for your service to FL and the USA @RepGregSteube You are one of the most principled leaders I know! I miss you in the @FLSenate.
—@JacobOgles: Tiger Bay in Sarasota practically turning into a debate on change to constitutional amendment process. @GoodforFlorida: "This is what happens when the Legislature isn't doing what voters want."
—@JimRosicaFL: Random memory: Back in the day at @TDOnline, @GeraldEnsley would occasionally squirrel away an add'l tidbit for one of his pre-written obits of Tallahassee notables. I wonder how many of those — if any — are still in the can.
—@AGlorios: First day without radiation. I am completely depressed. I can't explain this or most other things about cancer. He
—@FreeDarko: If Kyle Lowry walked into Mark Stevens's office and shoved him he would be arrested.
— DAYS UNTIL —
U.S. Open begins — 6; Madonna and Bruce Springsteen each release new studio albums — 7; Father's Day — 9; Rick Scott hosts a Hurricane Preparedness Conference in Orlando — 10; Trump formally announces his 2020 reelection campaign in Orlando — 11; Florida Chamber Learners to Earners Workforce Summit begins — 11; "Toy Story 4" opens — 14; First Democratic presidential debates in Miami — 19; "The Loudest Voice," about Fox News and Roger Ailes, premieres — 23; "Spider-Man: Far From Home" opens — 25; Independence Day — 27; 50th anniversary of Apollo 11 moon landing — 43; "Once Upon a Time … in Hollywood" premieres — 49; Second Democratic presidential debates in Detroit — 53; Florida Gators opens vs. Miami football — 78; St. Petersburg primary election — 81; UCF Knights football opens vs. Florida A&M — 83; USF Bulls football opens vs. Wisconsin Badgers — 84; FSU Seminoles football opens vs. Boise State — 85; Labor Day — 87; First Interim Committee Week for 2020 Session — 101; "Joker" opens — 119; Florida Chamber Future of Florida Forum begins — 143; Scott Maddox trial begins — 150; 2019 General Election — 151; 3rd Annual Florida Internet and Television FITCon starts — 153; 2020 Session begins — 221; Iowa Caucuses — 241; New Hampshire Primaries — 249; Florida's presidential primary — 284; 2020 General Election — 515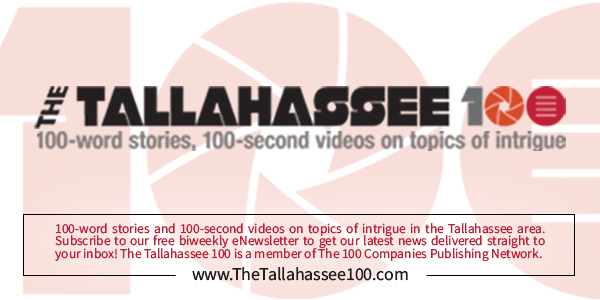 — TOP STORY —
"Donald Trump signs long-awaited $19.1B disaster aid bill" via Juliegrace Brufke of The Hill — "Just signed Disaster Aid Bill to help Americans who have been hit by recent catastrophic storms. So important for our GREAT American farmers and ranchers. Help for GA, FL, IA, NE, NC, and CA. Puerto Rico should love President Trump. Without me, they would have been shut out!" he tweeted Thursday afternoon. Trump agreed to support the legislation ahead of Congress's Memorial Day recess despite the Senate opting not to comply with the administration's request to include $4.5 billion in border funding. Democrats also gained a significant win with the bill including $900 million — $600 million in food stamp money and an additional $300 million in Housing and Urban Development grants — for Puerto Rico.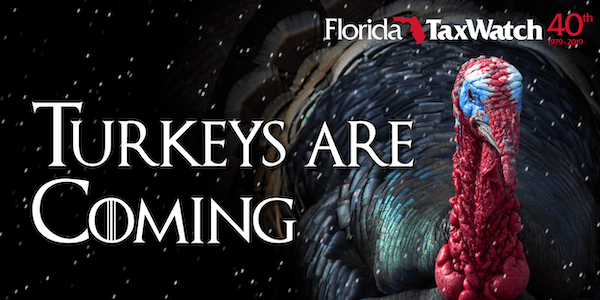 — DATELINE: TALLY —
"Ron DeSantis' office still won't release public records about Israel trip" via Michael Moline of Florida Phoenix — The Phoenix asked on April 16 about how much the May 24-31 expedition would cost taxpayers, what agencies and domestic or overseas groups might be chipping in toward the costs, the governor's itinerary, and whether any state, federal, or overseas agencies were participating. Asked about the status of the Phoenix's April request, the office only said it was in receipt of the query and would announce any updates. That long response time is "absolutely ridiculous and probably a violation of the public records law," said Barbara Petersen, president of the Florida First Amendment Foundation. Press aides to the governor have blamed such delays on a public records request backlog inherited from the administration of former Gov. Scott.
Ronald Rubin investigative report slipped through the cracks — A preliminary investigative report on Office of Financial Regulation Commissioner Rubin's alleged misconduct was delivered to the Governor's office three weeks ago, but it slipped through the cracks. Spokesperson Ferré told POLITICO Florida that "the original communication received by our office was inadvertently overlooked. Although it was sent on May 17, it was not opened until today." DeSantis and the Cabinet hired Rubin in late February. In early May, he was accused of sexual misconduct and harassment by two female staffers, leading to his suspension by CFO Jimmy Patronis on May 29. Rubin has denied the allegations, casting them as political retribution for his refusal to hire an attorney who was hand-picked for the job.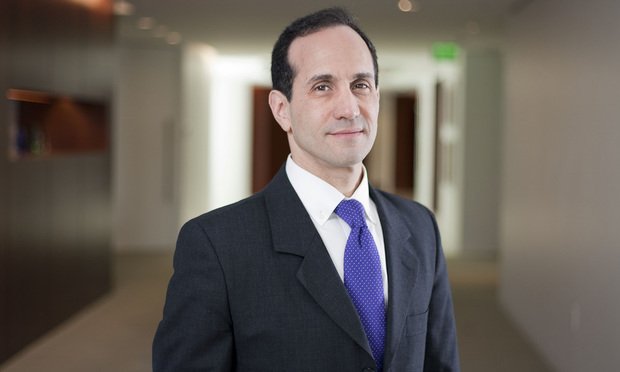 "Money keeps flowing to DeSantis committee" via the News Service of Florida — DeSantis' political committee has reeled in $36,500 this week, according to the latest numbers reported on its website. The most significant contribution, $25,000, came from James M. Seneff Jr., executive chairman of CNL Financial Group which is based in Orlando. The firm provides real estate and commercial-investment financing services. James Norman Hauslein, who is an executive for Atlas Acquisition Holdings Group, wrote a $2,500 check to the committee, Friends of Ron DeSantis. John S. Gates Jr., the founder of the real estate firm, PortaeCo, also contributed $2,000.
Assignment editors — DeSantis and U.S. Secretary of Agriculture Sonny Perdue host a roundtable discussion, 8:15 a.m. Eastern time, Governor's Mansion.
"Financial services to pay $250,000 to woman over gender, disability discrimination; Jimmy Patronis in the clear" via Jeff Schweers of the Tallahassee Democrat — Christine Taul has received a $250,000 settlement from the Department of Financial Services for gender and disability discrimination, claiming the agency has a pervasive "boy's club atmosphere" that routinely removed women from positions of authority. "I felt the boy's club atmosphere for a long time, but ultimately I was constructively discharged because of my gender," Taul said. The Department's Office of Financial Regulation chief, Ron Rubin, hired after Taul resigned under duress, is under fire for sexual harassment complaints. CFO Patronis has called for his resignation three months after he was appointed to the post.
"'Very scary': Ashley Moody spotlights teen vaping epidemic" via AG Gancarski of Florida Politics — Vaping is on the rise, to what is seen as epidemic proportions. As Tobacco Free Florida noted: "in 2018, about 25 percent of Florida high school students reported current use of electronic vaping — a 58 percent increase compared to 2017. Meanwhile, only about 4 percent of adults in Florida were using e-cigarettes." Nassau County is even worse: one in three self-report vaping, said a representative of the AG's office, which can include tobacco and even CBD and THC derivatives "injected into the pods." Moody noted that Nassau is seventh in the state, and vaping is "increasingly a problem." "I hear stories about star athletes no longer interested in sports because they have gotten into vaping," Moody said.
"Horrified, disgusted and seeking cash" via Jim Turner and Ana Ceballos of the News Service of Florida — Agriculture Commissioner Fried's political committee is raising money off state Rep. Hill's "homophobic" behavior. In an email from her political committee, Florida Consumers First, Fried described being "horrified and disgusted" by Hill, a Pensacola Republican who laughed with supporters when asked if he would introduce legislation that would put to death a man who had an affair with another man. "I'm proud to support LGBTQ rights and will do everything in my power to stop people like Rep. Hill from advancing their hateful agendas," Fried said in the email that asks at the bottom for people to "donate." Clicking the donate icon sends recipients to a page asking for contributions from $5 to $250.
"Janet Cruz asks Governor to seek Hill resignation" via the News Service of Florida — Cruz sent a letter to DeSantis amid a controversy that stems from Hill's actions last month during a meeting in Pensacola. In the letter, Cruz dismissed an apology by Hill. "His actions are unbecoming of a member of the Florida Legislature," Cruz wrote. "No elected official should stand by while threats of violence are issued upon a group of our state's citizens. I implore you to defend all Floridians by boldly denouncing bigotry and asking for Rep. Hill's resignation from the Florida House of Representatives."
"'This is 2019, not 1920': Lauren Book condemns Hill over gays being 'put to death' controversy" via Ryan Nicol of Florida Politics — Democratic state Sen. Book is joining lawmakers of both parties in condemning GOP state Rep. Hill over his reaction to a man's suggestion that he push a law allowing execution of gays. The News Journal released audio detailing Hill's exchange with an audience member at a meeting with a group called Women for Responsible Legislation. A man in the audience cites 1 Corinthians (incorrectly, it turns out), saying it supports putting gays to death, then asks Hill to sponsor legislation allowing the same. Hill is heard on tape laughing before saying, "I wonder how that would go over." "This is 2019, not 1920," Book said in comments to Florida Politics. "There is no place for any kind of hateful or hurtful rhetoric against anyone. Love is love."
"Annette Taddeo challenges federal funding cuts for detained migrant children" via Ryan Nicol of Florida Politics — The Office of Refugee Resettlement has directed shelters to cut back on "activities that are not directly necessary for the protection of life and safety, including education services, legal services, and recreation." Federal funding for those types of services is now lost. But Taddeo points to Article IX of the Florida Constitution, which requires the state to provide "for the education of all children residing within its borders." "This president's personal war with migrants seeking asylum not only violates basic human rights but flaunts the basic tenets of our constitution," Taddeo said. "Even children swept up in armed conflicts have rights such as education and recreation guaranteed under the Geneva Conventions. Only tyrants would ignore them."
Appellate court denies request for delay in Pat Roberts case — The 1st District Court of Appeal said a "suggestion of bankruptcy" isn't enough to put a pause on the case involving a former VISIT FLORIDA contractor who received nearly $13 million to produce a cooking show with celebrity chef Emeril Lagasse. The Florida House had appealed a 2018 decision by now-retired Circuit Judge Karen Gievers, who invalidated what she called "facially defective" subpoenas under then-Speaker Richard Corcoran in his crusade against Roberts' MAT Media. Roberts' attorneys asked for a delay of the case because of a federal bankruptcy he is planning to file. The court said no this week, dockets show, adding that the case now "will be set for oral argument by separate order."
Assignment editors — The 5th Annual National Gun Violence Awareness Day will honor the 100 Americans killed by guns every day and spread the message there is more we can do together to end gun violence, noon, front steps of the Historic Old Capitol.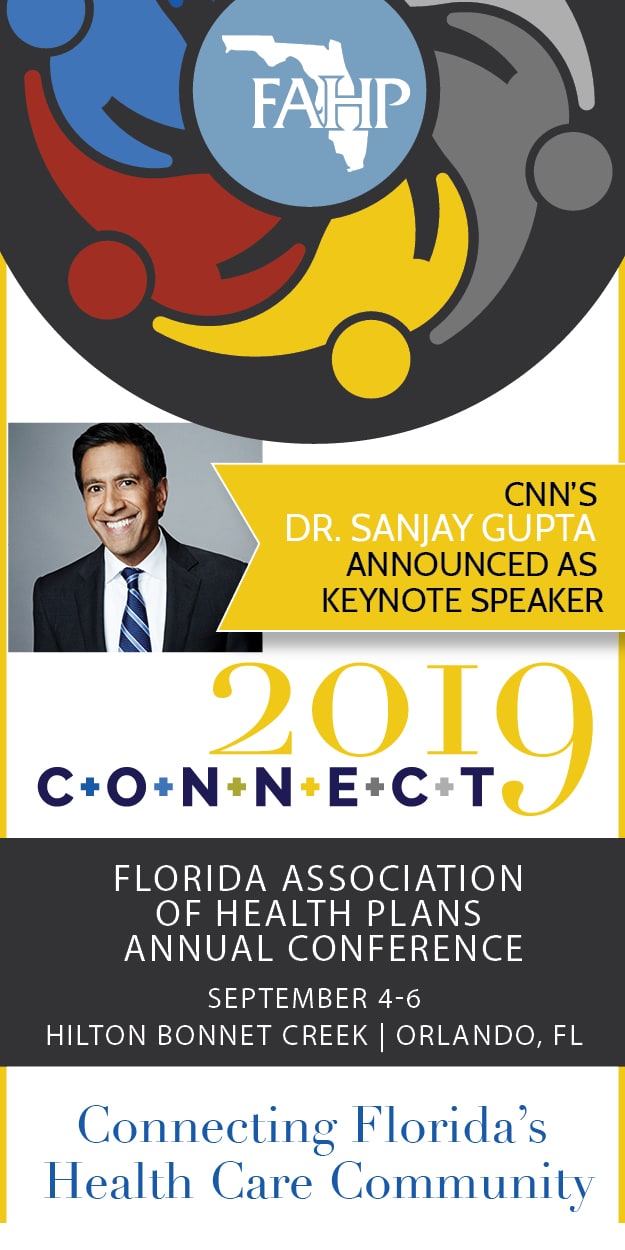 — STATEWIDE —
"Prosecutors back Moody on death penalty" via the News Service of Florida — The Florida Prosecuting Attorneys Association, which is made up of state attorneys and assistant state attorneys across the state, asked the Florida Supreme Court for permission to take part in the case and to sign on to Moody's position. The case involves whether changes made in the death penalty sentencing system in 2016 should continue to be applied retroactively to cases dating to 2002. The Court in 2016 ruled that the changes should be applied retroactively, allowing dozens of Death Row inmates to have their death sentences reconsidered. The 2016 changes were prompted by a U.S. Supreme Court decision that said Florida's death-penalty sentencing system was unconstitutional.
"Amendment process debated at Sarasota Tiger Bay" via Jacob Ogles of Florida Politics — "We passed one piece of legislation after the next that appeared to be home runs," said state Sen. Gruters, a Sarasota Republican. But Democrats called foul. "We did more damage to public education," said state Rep. Margaret Good, a Sarasota Democrat, of requirements to share public funding with charter schools. "It was criminal," said state Rep. Newt Newton of implementation for Amendment 4. The most contention discussions surrounded constitutional amendments and new restrictions on the petition-gathering process. Good said new restrictions on paying signature collectors and putting in place new rules on the management of petitions hurts citizens. "It's not right, and it's not what I think our people wanted back at home," she said.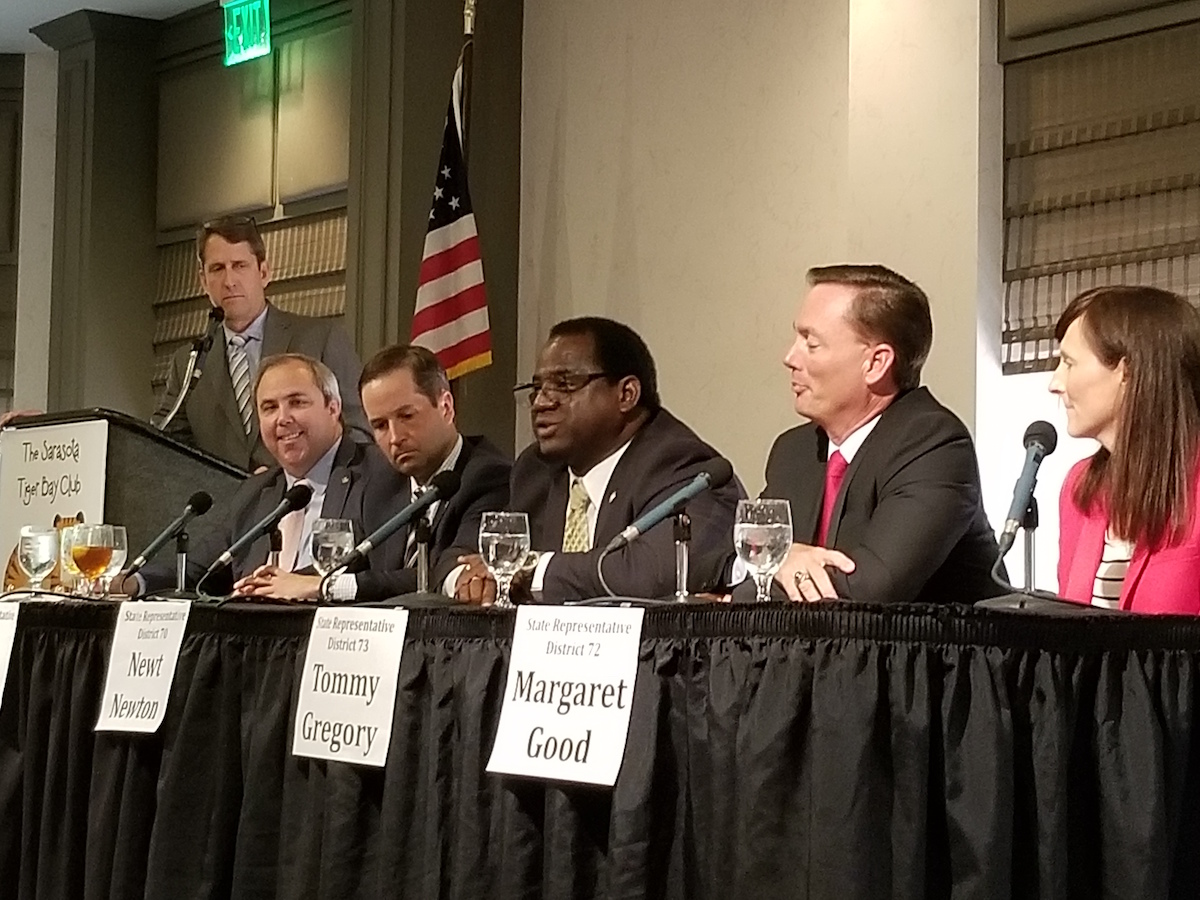 "Judge weighs fight over local gun restrictions" via Jim Saunders of the News Service of Florida — Florida since 1987 has barred cities and counties from passing regulations that are stricter than state firearms laws. But in 2011, lawmakers approved a series of penalties that local governments and officials can face if they violate the prohibition. Leon County Circuit Judge Charles Dodson is scheduled to hear arguments in a challenge by cities and counties to the constitutionality of the penalties. The case has drawn briefs from gun-control groups and the National Rifle Association, which is supporting the state's defense of the penalties. In a motion for summary judgment filed in February, attorneys for the cities and counties contended that the penalties are unconstitutional in several ways, including violating the separation of powers and free-speech rights.
"Hurricane Michael debris hasn't been cleared. Why that really matters now." via Elizabeth Koh of the Tampa Bay Times — Downed trees have fed stronger wildfires, debris has clogged waterways and changed flood plains, and materials washed offshore by the storm have snarled shrimpers' and fishermen's catches along the coast, to say nothing of ongoing fears of more mosquito-borne disease and invasive insects. And in the meantime — storm-stricken Panhandle residents must worry about what once seemed an outside possibility — another storm that might hit a still-struggling-to-rebuild community that fears it has been forgotten. The downed timber adds up to a "massive continuous fuel bed" for potential wildfires, up to 10 or 20 times what littered forest floors about a year ago, said Jim Karels, the director of the Florida Forest Service.
"Florida insurance industry balances optimism for AOB reform against experience" via Calvin Trice and Jason Woleben of S&P Global — Insurers expect a positive impact from long-sought changes to Florida law meant to slow property claims abuses, but they also know attorneys and contractors may find other loopholes to exploit. The response from opportunists to the coming changes in assignment of benefits, or AOB, outran the pace of the reform bill as it wound through the state legislature. Claims spiked in advance of the July 1 effective date, with one law firm posting an online instructional video on how to file quickly, said Logan McFaddin, a regional manager at the American Property Casualty Insurance Association. "We saw a rush of trial lawyer attorneys advertising to clients … 'Run, don't walk, to use your AOB claims,'" he said.
"FPL named No. 2 solar utility nationwide" via Drew Wilson of Florida Politics — Florida Power & Light Co. has been adding a lot of solar to the grid. Now, a new report from Smart Electric Power Alliance found it's got more panels online than all but one other utility company nationwide. SEPA's 2018 Solar Rankings report compares the solar inventories of more than 500 American utility companies. "Being recognized as a national leader in advancing solar energy is a testament to FPL's commitment to making smart investments for our customers," said FPL President and CEO Eric Silagy.
Board of Governors wants UF to lead MMJ research initiative — The State University System Board of Governors says the University of Florida is the preferred pick to oversee the newly created Consortium for Medical Marijuana Clinical Outcomes Research, Andrew Atterbury of POLITICO Florida reports. UF's pitch to lead the consortium included establishing a cannabis data repository, a clinical research core, and a grants program. The lead university would receive $1.5 million in recurring funds, and if UF is the pick, it has proposed using $600,000 of that money to fund grants at other participating institutions. The consortium was established as part of the no-smoke repeal approved by lawmakers in the 2019 Legislative Session. The BOG recommendation comes a week ahead of the board making the official pick.
— BITTERSWEET BOOM —
Miami's real estate and business moonshot over the past two decades have brought success with a caveat, stretching "the gulf between the haves and have-nots in Miami," writes Andres Viglucci for the Miami Herald. 
Viglucci describes the negative symptoms of Miami's real estate and urban expansion. It's made housing less affordable, "heightened social and economic inequality," and has redefined what had once been a "suburban city and metro of shopping malls, dead streets and depressed inner-city neighborhoods."
"It has been a wrenching evolution from second-tier, regional metro to a true global city, with all the attendant benefits, and the growing pains, of having the world flocking to your doorstep." 
— Without warning: Look no further than 2010 Census figures to understand Miami's fast-paced population growth. "Since 2010, Miami-Dade County's population has exploded by half a million people, reaching an estimated 2.8 million in 2018, according to the U.S. Census Bureau. The downtown population, in the stretch from Brickell north to Midtown Miami, has grown nearly 40 percent since 2010, and now stands at 92,000, according to a report from the Downtown Development Authority." 
— International allure: Foreign buyers could account for more than 50 percent of residential sales by dollar value. That's contributed to the displacement of locals. "While newcomers, the young and urbanites of all stripes embrace the city's enhancements, many longtime residents and the less affluent increasingly feel left behind and pushed aside in a Miami they never wished for, and sometimes hardly recognize." 
— Elsewhere: Similar phenomena are ongoing. "Other cities that have become world hot spots, like San Francisco and Seattle, face growing and often severe housing crunches, but their prevailing wages are much higher than Miami-Dade's."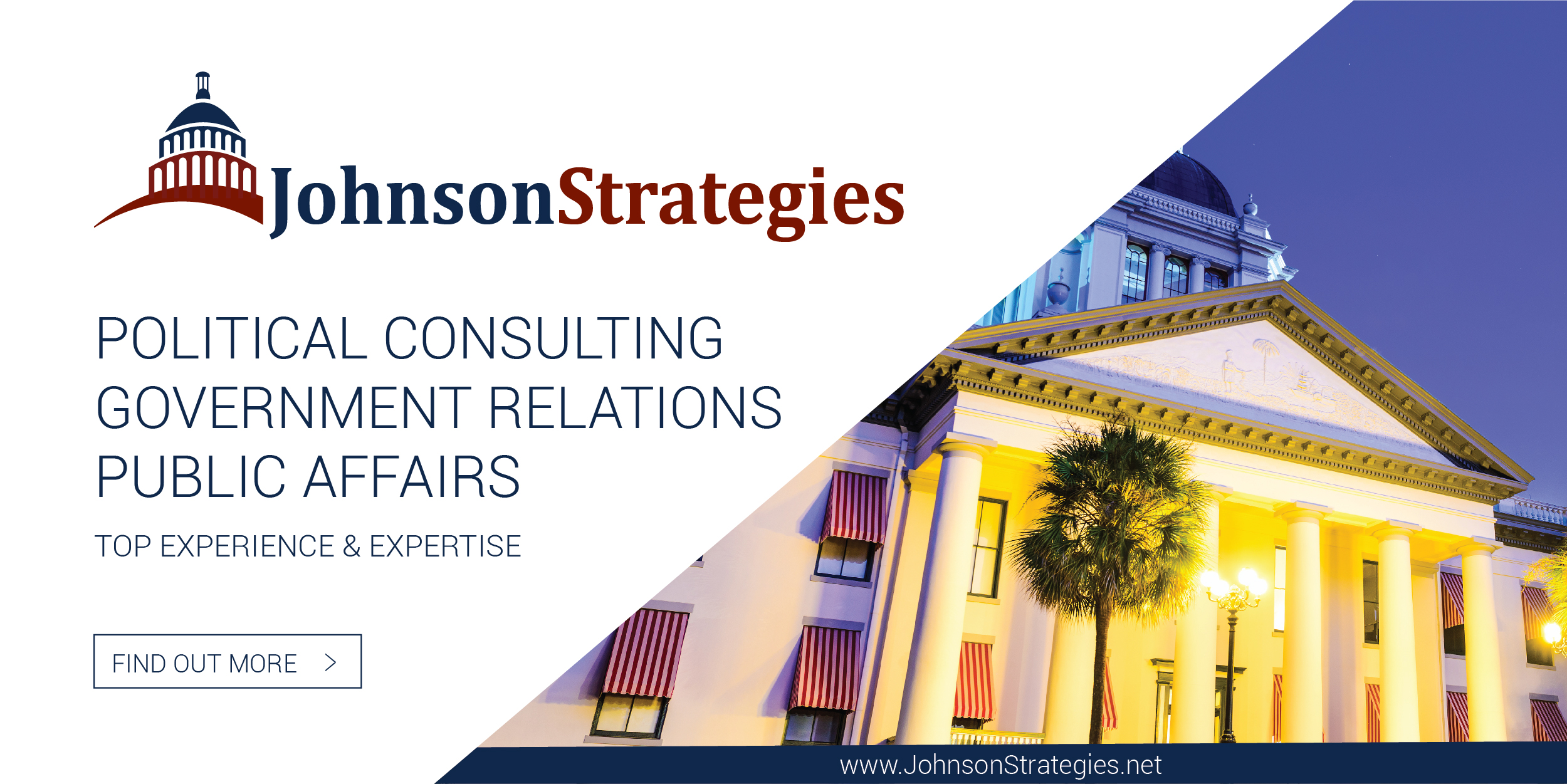 — D.C. MATTERS —
"'Probably not:' Mitch McConnell won't bring up bill to protect 'Dreamers'" via Colby Itkowitz of The Washington Post — Senate Majority Leader McConnell is unlikely to bring up the House-passed bill to provide a path to citizenship for immigrants brought to the United States as children, known as "Dreamers." McConnell said "probably not" when asked during an interview on the "Guy Benson Show" on Fox News Radio whether he would bring up the House bill for a vote in the Senate. The Senator did not reject a pathway for Dreamers outright but said it should be addressed as part of a larger immigration package.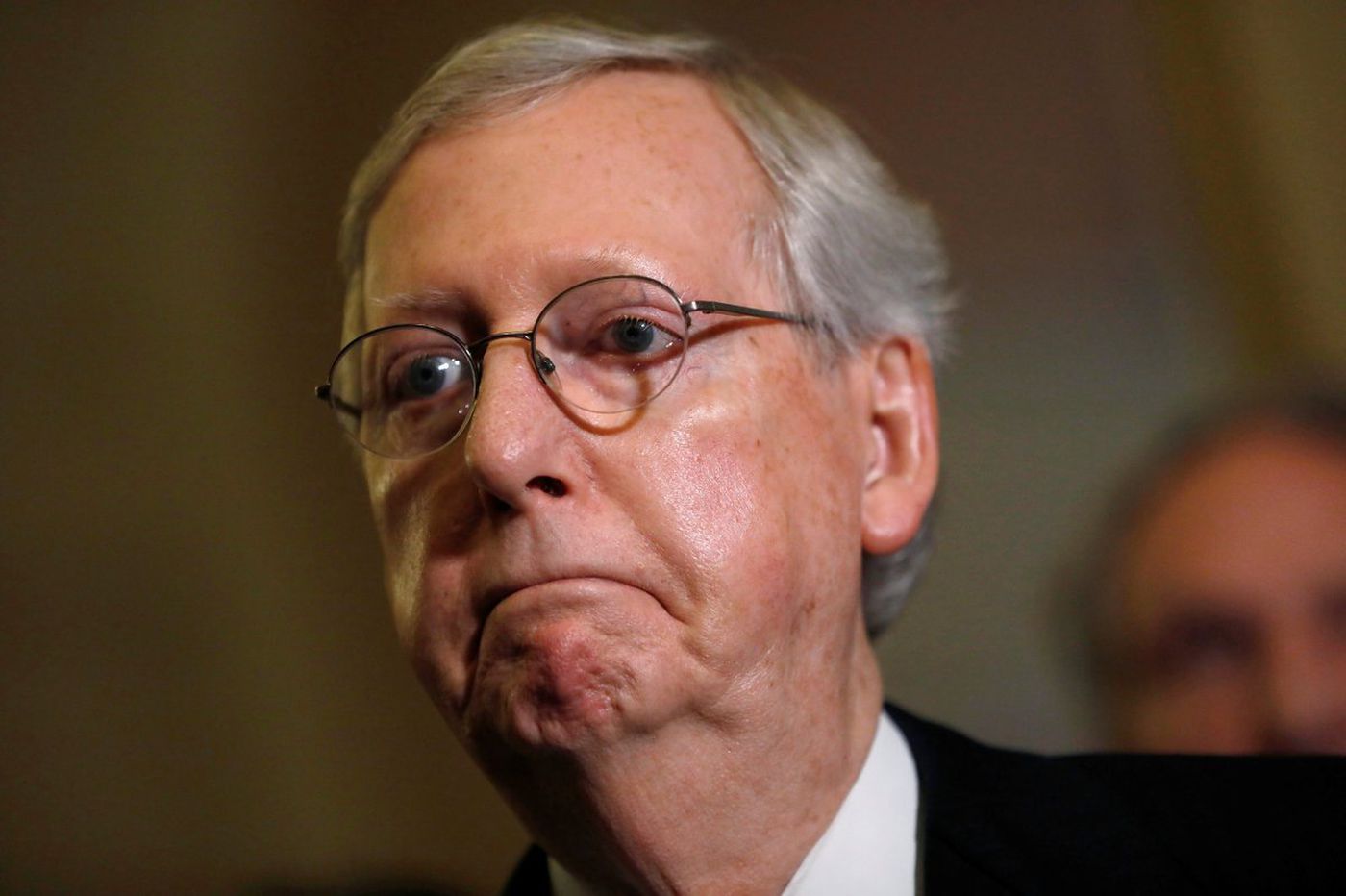 "Former Governors split on Cuba" via Jim Turner and Ana Ceballos of the News Service of Florida — Foemr Gov. Scott gave full support to the decision. Scott, an ally of Trump, said money spent in Cuba goes directly to the Castro regime and helps keep President Nicholás Maduro in power in Venezuela. U.S. Rep. Charlie Crist released a joint statement with U.S. Rep. Kathy Castor opposing Trump's move. They also noted the impact on Florida's cruise industry. "Banning U.S. cruise lines and most Americans from traveling to Cuba hurts Florida's economy and is a major step backward for U.S.-Cuba policy," the statement said. "The American people are our best ambassadors for spreading democracy and freedom."
"Vern Buchanan introduces bill updating tax deductions for actors, performers" via Thomas Bencel of the Sarasota Herald-Tribune — Reps. Buchanan and Judy Chu of California introduced legislation to update a tax deduction that would help a great majority of American actors and performing artists. The original Qualified Performing Artist provision, which dates back to the Reagan administration in 1986, is available only to those earning less than $16,000 per year. The new bill would raise that income ceiling to $100,000 for individuals and $200,000 for couples. "The overwhelming majority of performing artists are lower-income and middle-class Americans struggling to make ends meet," Buchanan said in a statement. "Congresswoman Chu and I are fighting to update this 30-year-old law to deliver needed tax relief for performing artists in Southwest Florida and elsewhere."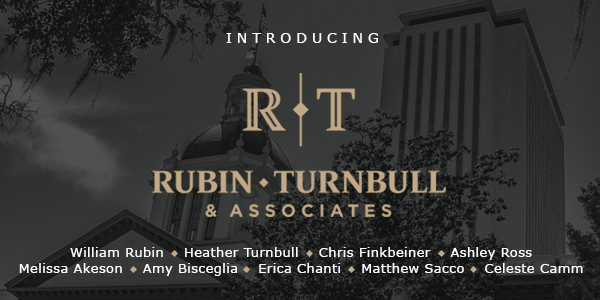 — 2020 —
"Who's in — and out — of the first Democratic debates" via Zach Montellaro of POLITICO — "Montana Gov. Steve Bullock is currently on the outside looking in, one of the foremost candidates in danger of missing the stage after what his campaign calls the DNC's 11th-hour 'unmasking' of 'arbitrary' polling rules. Bullock's status isn't the only question remaining in the final week of qualifying, but the latest update comes after the Democratic National Committee provided POLITICO with additional guidance about its polling criteria — the first time the party committee has publicly addressed questions surrounding the previously announced guidelines.
"It's not just Joe Biden: Multiple Democrats lift material from other sites" via Natasha Korecki and Marc Caputo of POLITICO Florida — A sampling of policy proposals from Biden's leading rivals suggests the lifting of direct text from academic papers, think tanks or policy institutes — and the cribbing of facts without attribution — is fairly widespread. Previously published material on the official campaign websites of Sens. Kamala Harris and Bernie Sanders, as well as frequent use of facts and data without citation. "More than 1 million women in America today have been shot or shot at by an intimate partner," Harris writes under the gender equality section of her website. Everytown, the gun safety group, has a remarkably similar line on its own site: "Nearly 1 million women alive today have been shot, or shot at, by an intimate partner."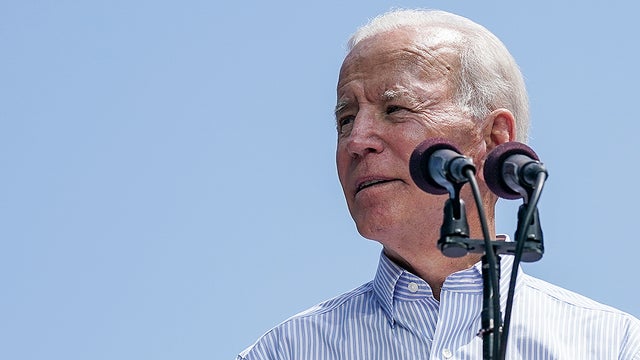 — MORE FROM THE TRAIL —
"Kaylee Tuck enters race for HD 55, already garners strong support" via Jacob Ogles of Florida Politics — Within 24 hours, Southwest Florida developer Pat Neal was introducing the 25-year-old to some of the region's biggest political players. "I'm just getting started," Tuck said. Coming from a long line of agriculture families, Tuck said she will focus her campaign on the industries most critical to economics in Glades, Highlands and Okeechobee counties. "People are worried about that after Irma," Tuck said, referencing the 2017 storm that struck Southwest Florida and carved well inland. Beyond having a family in the citrus world, her father Andy Tuck serves on the state Board of Education.
"Jim Bonfiglio in for rematch against Mike Caruso in HD 89" via Ryan Nicol of Florida Politics — Former Ocean Ridge Mayor Bonfiglio filed to enter the 2020 contest as a Democrat. The two competed in 2018 to replace outgoing GOP Rep. Bill Hager, who was term-limited. That 2018 contest was one of six throughout the state to head to a mandatory machine recount. After all votes were cast, Caruso edged Bonfiglio by just 32 votes out of more than 78,000. Bonfiglio sued to extend the machine recount deadline, but a federal judge denied that request. Hours after that decision, Palm Beach County, which houses HD 89, missed its deadline to recount votes due to technical difficulties with its machines.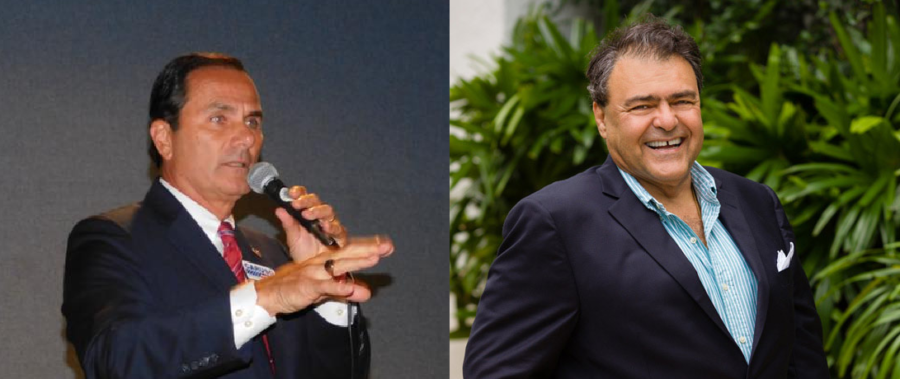 Save the date — Will Robinson is hosting a fundraiser for his HD 71 reelection bid, Tuesday, September 24, 5:30 p.m., Pier 22, 1200 1st Ave. W., Bradenton.
"Denzel Burnside III — Dwight Bullard's 'best friend' — files to replace Kionne McGhee in House" via Ryan Nicol of Florida Politics — Burnside III, a minister in south Miami-Dade County and "best friend" of former state Sen. Bullard, is the first candidate to file to replace term-limited House Democratic Leader McGhee. Burnside spoke to Florida Politics about his decision to enter the 2020 race on the Democratic side. He said he was pushed in part to make a move based on his work on gun violence in his community. "I don't take a lot of pride in knowing that one of the reasons that my community activism or organizational skills got to be so popular was behind gun violence," Burnside said, noting he often spoke to victims' friends and family at candlelight vigils in the area. "Honestly, I probably have PTSD.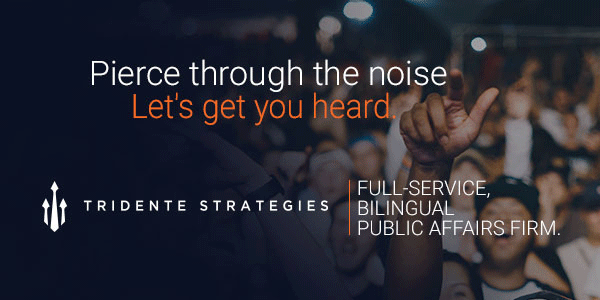 — LOCAL —
"Book applauds Scot Peterson arrest, calls him 'Coward from Broward'" via Ryan Nicol of Florida Politics — Sen. Book is speaking out on the arrest and firing of Broward County Sheriff's Deputy Peterson, after Peterson was charged with failing to intervene during the 2018 shooting at Marjory Stoneman Douglas High School. Peterson was serving as a school resource officer that day. An investigation of the attack by the Florida Department of Law Enforcement (FDLE) resulted in Peterson being charged. "The FDLE investigation shows former Deputy Peterson did absolutely nothing to mitigate the MSD shooting that killed 17 children, teachers and staff and injured 17 others," FDLE Commissioner Rick Swearingen said in a statement. "I'm really glad that, finally, the 'Coward from Broward' has been charged," Book said.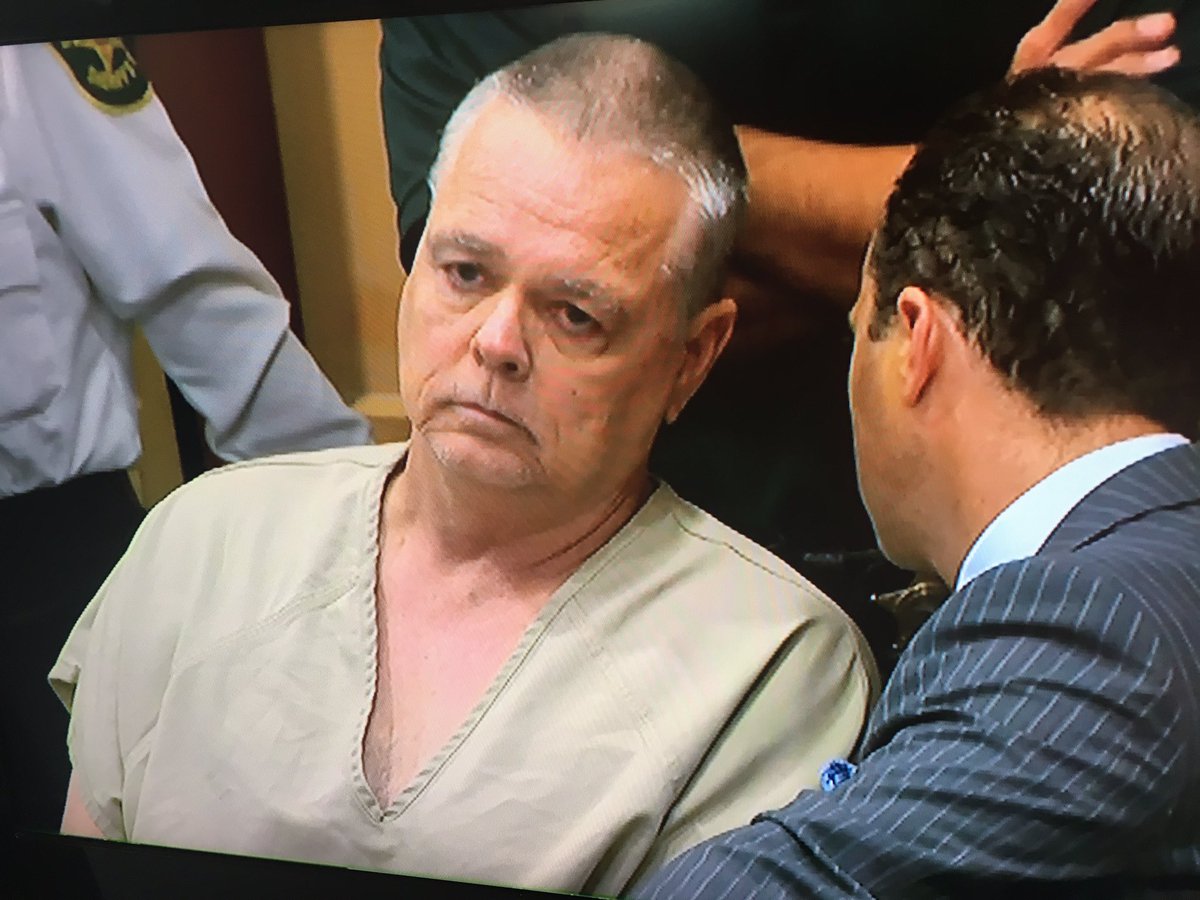 "Pulse, Parkland shootings: Why was 1 cop called hero, the other arrested?" via Monivette Cordeiro of the Orlando Sentinel — When Orlando police Officer Adam Gruler saw a shooter at the gay nightclub Pulse three years ago, he fired his handgun at him but did not pursue him inside. Peterson made a similar choice last year when he stayed outside of Marjory Stoneman Douglas High School as a gunman rampaged through the campus. Gruler was hailed as a hero by local officials. In South Florida, Peterson was fired and arrested for not acting to protect children. Legal experts agree the child neglect and culpable negligence charges against Peterson will be hard to prove because prosecutors will have to make the unusual argument that the school security officer meets the definition of a caregiver for the students under state law.
"Police and fire chiefs demand change to 'dire' radio system after Parkland failures" via Larry Barszewski and David Fleshler of the South Florida Sun-Sentinel — Associations of fire and police chiefs took votes, which are not binding, to shift the system to the Broward Sheriff's Office, according to presentations at a meeting of the state commission investigating the Parkland massacre. "We think that the system is in such dire straits that this is the best solution to the problem," Sunrise Police Chief Tony Rosa told the MSD Public Safety Commission. Members of the commission described the failure to fix the communications system as a grave threat to public safety and said they were frustrated at the inability of local officials to address a well-known and long-standing obstacle to the delivery of lifesaving services.
"South Florida workers are among the poorest-paid. The 'Miami Discount' may be to blame." via Rob Wiley and Jane Wooldridge of the Miami Herald — South Floridians earn significantly less than workers in other large metros for all but a handful of occupations, like flight attendants, construction workers and security guards. Of 33 major metros, only median wages in San Antonio, Texas, and Orlando are lower. So why do high-skilled jobs here pay less? Experts blame a combination of factors, including the relative youth of local industry, a thin corporate bench, business-friendly taxes and a low-wage mentality more pervasive than in even other right-to-work states. Together, it adds up to what the University of Miami's John Quelch agrees is a "Miami Discount." "The attractiveness of Miami as a place to live, plus the zero state income tax" keep wages below par, said Quelch.
"Film incentives get added boost to lure productions" via Jesse Scheckner of Miami Today — County lawmakers voted to reduce minimum requirements for tax rebates for filming here. The change comes less than two years after the county set up the Miami-Dade TV, Film and Entertainment Production Incentives Program, funneling $100,000 tax refunds to qualifying productions. The program, created to compensate for state discontinuation of film tax credits in 2016, has pumped about $24.7 million into the county through seven productions spending at least $1 million. In passing the measure, the county created a second incentive tier targeting smaller projects. The two-tier structure will give productions spending at least $1 million in Miami-Dade a maximum tax refund of $100,000 and those spending more than $500,000 but less than $1 million a maximum $50,000.
"Lawmakers promise Flagler schools a $242 per-student increase. That's a lie. District faces a $1.5 million deficit" via FlaglerLive.com — For Flagler County, that translates to an increase of $2.8 million in a projected $95.6 million K-12 budget. Or you could sit down with Tom Tant, Flagler schools' finance director, who'll walk you through the way that $2.8 million actually breaks down, shorn of legislative spin. He The $2.8 million figure starts out as an appropriation. It soon becomes an allegation. Then an outright lie. In fact, the Flagler County school district is operating on the assumption that it won't have a $2.8 million increase, but a $1.3 million to $1.5 million deficit. It will have to close that deficit before approving next year's budget.
"Jacksonville DIA board violated Sunshine Law, attorneys say" via David Bauerlein of the Florida Times-Union — The Downtown Investment Authority board violated the state's Sunshine Law when board members anonymously turned in evaluations that were used to select a new CEO, according to two lawyers who are experts in public meetings law. Secret ballots violate the Sunshine Law, said Barbara Petersen, president of the First Amendment Foundation. Carla Miller, director of the Jacksonville Ethics Commission, said Sunshine Law "prohibits anonymous votes/scoring." The DIA, which oversees development in downtown Jacksonville, used scoring sheets filled out by board members at a May 15 board meeting to rank three finalists for the post of CEO. The tabulation of the scores from the board members resulted in the board picking City Council member Lori Boyer as the next CEO.
"Motion seeks to drop perjury charge against Paige Carter-Smith" via Jeff Schweers of the Tallahassee Democrat — Carter-Smith, the longtime friend and business partner of suspended City Commissioner Maddox, who together federal political corruption charges with developer John "J.T." Burnette, is asking to have a perjury charge against her dropped. In a motion filed in U.S. District Court in Tallahassee that hearkens back to a McCarthy-era case, Carter-Smith's attorney Stephen Webster asked the court to remove Count 39 — which states that she "falsely stated that she was the only person associated with Governance." Governance is the consulting firm she ran and is at the heart of a pay-to-play bribery scheme outlined by the federal government in the indictment against her, Maddox and Burnette.
"Nonprofit helping patients with costs of cannabis care" via Gary White of the Lakeland Ledger — When Morgan Haas became an activist for legalizing medical marijuana in 2014, his motivation was largely personal. By that point, the Lakeland resident had been treated three times for cancer. Though medical marijuana is now legal, Haas said financial hardships prevent many Floridians from trying that option. That's why he helped found a nonprofit, Rainy Day Foundation, to help cover the medical costs of people with disabilities. "It's not all sunshine here in Florida," Haas said. "We have a rainy season, too, and somebody has to save for those rainy days. And that's what we're trying to come up with." Haas and other board members are working on other ways to raise money, including the sale of merchandise.
"Fane Lozman refused to leave Riviera Beach meeting podium and was arrested again" via The Palm Beach Post — His refusal to stand down over a property rights dispute led to the arrest of Lozman, a resident who twice previously won favorable U.S. Supreme Court rulings against the city — once over his ouster from a meeting. Lozman wanted to speak for three times the three minutes normally allotted — three minutes for himself and three each for two companies of which he is part-owner. The council was considering a construction moratorium on the west side of Singer Island, where Lozman and the companies own about 50 acres. Councilwoman Julie Botel, presiding over the meeting, denied the additional time … police — unable to convince him to leave — handcuffed Lozman and led him to police headquarters.
"Tallahassee church that holds 'Red Mass' for lawmakers damaged in fire" via Florida Politics — The Roman Catholic church in Tallahassee that celebrates a "Red Mass" for lawmakers every year was damaged in what congregants say appears to be an intentionally set fire. The Co-Cathedral of St. Thomas More, on West Tennessee Street opposite the Florida State University campus, was burned sometime Wednesday afternoon. News of the fire spread on social media. In a Thursday Instagram post, the church noted that the "presiders' chairs were set on fire and are destroyed. The walls of the sanctuary are charred, and there is smoke damage. Thankfully, no one was hurt. An investigation is underway."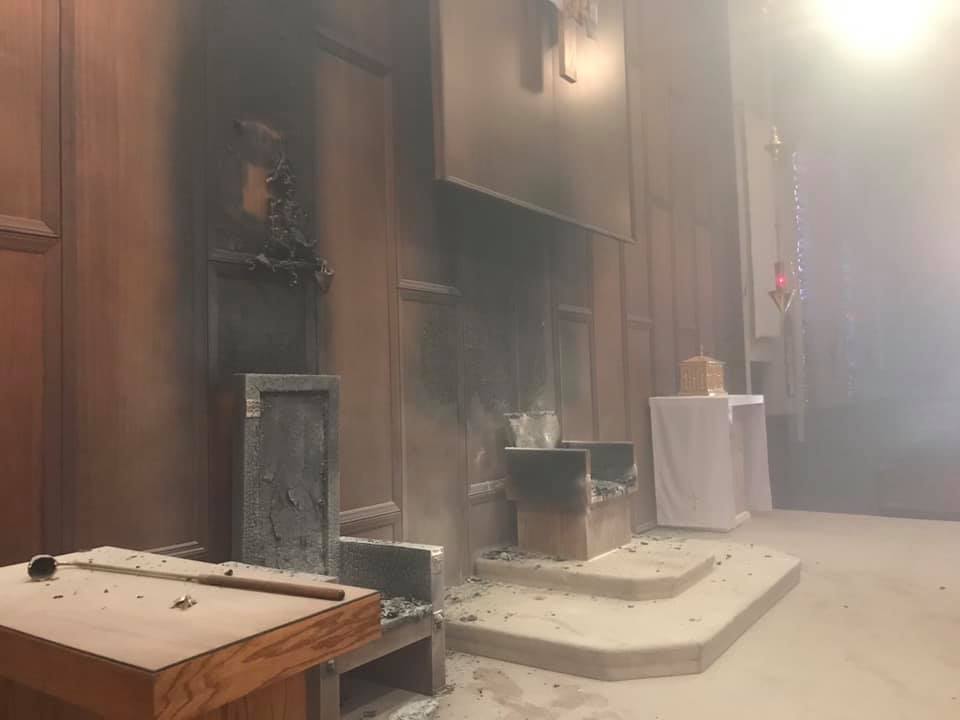 "St. Thomas More rector: We have to 'forgive this heinous crime' " via Florida Politics — The rector of the Roman Catholic Church in Tallahassee damaged in what appears to be arson is telling churchgoers the "intentional act has created an open wound." But the Rev. John Cayer of the Co-Cathedral of St. Thomas More also said in an email that "we will do what we do best and that means forgiving this heinous crime" … "Jesus cried from the cross, the worse of all crimes and injustices, and said, 'Father forgive them,' " he added. "Let's not carry the weight of this crime too long, but pray and resolve to move beyond and higher to where God wants us to be."
 "Jane Castor welcomes old rival, Harry Cohen, to help guide transition with budget chief Sonya Little" via the Tampa Bay Times — Castor named the former council member and third-place finisher in the city's recently concluded mayoral election. He'll co-chair the transition process with current city Chief Financial Officer Little. Cohen, widely considered to be about to make a formal bid for a county commission seat, can't work for the city for at least a year per policy. He'll be working for free in the advisory role as will Little, who is the city's budget czar and its highest-ranking black official. They'll work with Carole Wallace Post, named last month to lead Castor's transition, who as Tampa's 59th mayor took office on May 1, just eight days after her victory at the polls.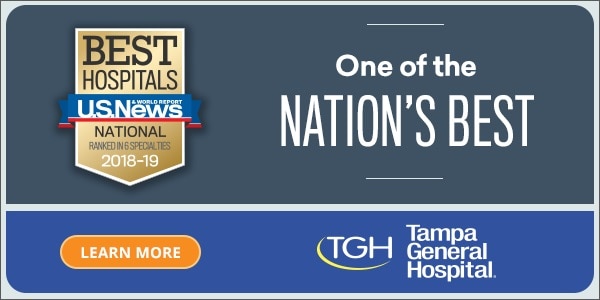 — OPINIONS —
"If gay-bashing state Rep. won't resign, strip him of all committee assignments" via the Orlando Sentinel and South Florida Sun-Sentinel editorial boards — If Hill refuses to resign, will [Republican leaders] move to censure him or strip him of committee assignments? Anything less amounts to "just words." Leaders of Florida's Republican Party were right to call out Hill for his bigoted behavior. Now, if he refuses calls to resign, they have three choices. They could reprimand him, censure him or remove him from office. Or they could strip him of committee assignments and show Floridians that bad behavior carries consequences. Or they could let him stay where he is and give Floridians regular reminders that homophobia is allowed to thrive in the GOP-controlled state Capitol.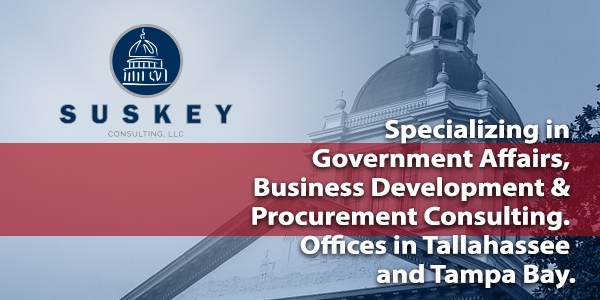 — MOVEMENTS —
"Chamber announces Suzanne Clark as new president; Thomas Donohue to remain as CEO" via James Hohmann and Tom Hamburger of The Washington Post — The U.S. Chamber of Commerce announced Clark would become president of the organization and Donohue will stay on as CEO of the influential business lobby for another three years. The announcement comes at a time it's aligning itself less with the Republican Party and reaching out to freshman Democrats. "I'm not a spring chicken," Donohue said. "Part of this is to achieve two things with the same action. One is to assure our financiers, our members, and our governments that I am going to be here for a while. The second is to demonstrate that we have continuity of management and that we're continuing to expand and develop our organization."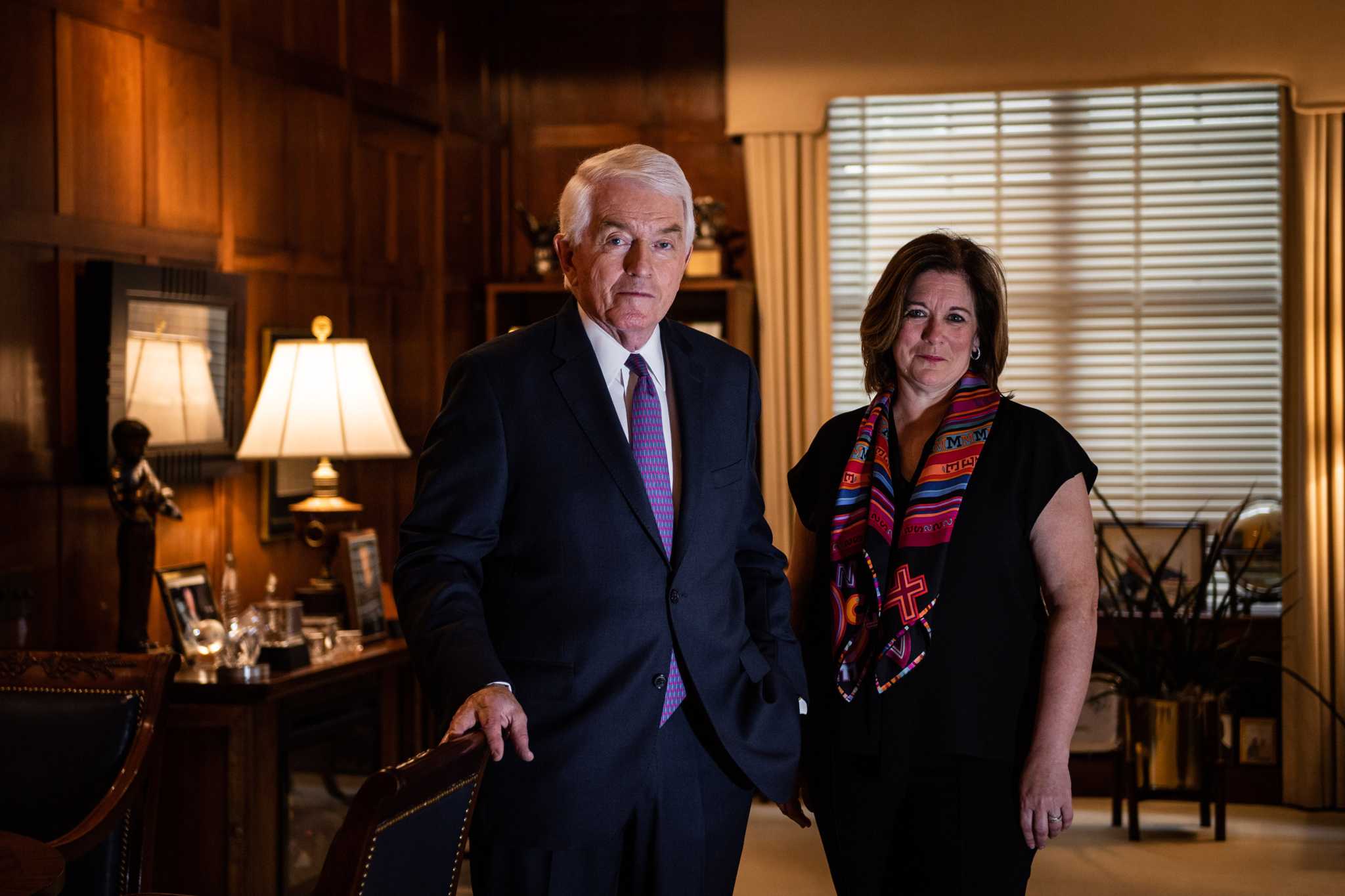 New and renewed lobbying registrations:
Will McKinley, Angela Dempsey, Fred Dickinson, Erik Kirk, Sophie Smith, PooleMcKinley: Okta
Larry Overton, Larry J. Overton & Associates: Family First Homecare
Ron Pierce, Natalie King, Kaitlyn Bailey, and Edward Briggs, RSA Consulting Group: Green Medicine, Homes by WestBay
— WEEKEND TV —
Facing South Florida with Jim DeFede on CBS 4 in Miami: The Sunday show provides viewers with an in-depth look at politics in South Florida, along with other issues affecting the region.
Florida This Week on Tampa Bay's WEDU: Moderator Rob Lorei hosts a roundtable panel with Beth Weinstein, marketing consultant and communications director for Indivisible Pasco; Tampa Bay Times reporter Zachary Sampson; political consultant Chris Ingram; and South Florida Sun-Sentinel Editorial Page Editor Rosemary Goudreau O'Hara.
In Focus with Allison Walker-Torres on Bay News 9: A discussion of hurricane readiness and whether recently approved funding will be enough to rebuild the Florida Panhandle. Joining Walker-Torres are Congressman Darren Soto and Director Jared Moskowitz of Florida Division of Emergency Management.
Political Connections on CF 13 in Orlando and Bay News 9 in Tampa/St. Pete: This week's show features a discussion on the third episode of Untangled podcast on "Is Sensitivity Affecting Comedy?" State Rep. Nick DiCeglie will discuss what it has been like being a freshman lawmaker; PolitiFact Truth-O-Meter will rate a claim about a social media post on Muslims holding public office in the U.S.
The Usual Suspects on WCTV-Tallahassee/Thomasville (CBS) and WJHG-Panama City (NBC): Gary Yordon speaks with James Chan of the State Innovation Exchange.
This Week in Jacksonville with Kent Justice on Channel 4 WJXT: This week's guest is Captain Glen Leverette, who serves as Commanding Officer of the Naval ROTC program at Jacksonville University. He will discuss the D-Day anniversary, and its impact on America today.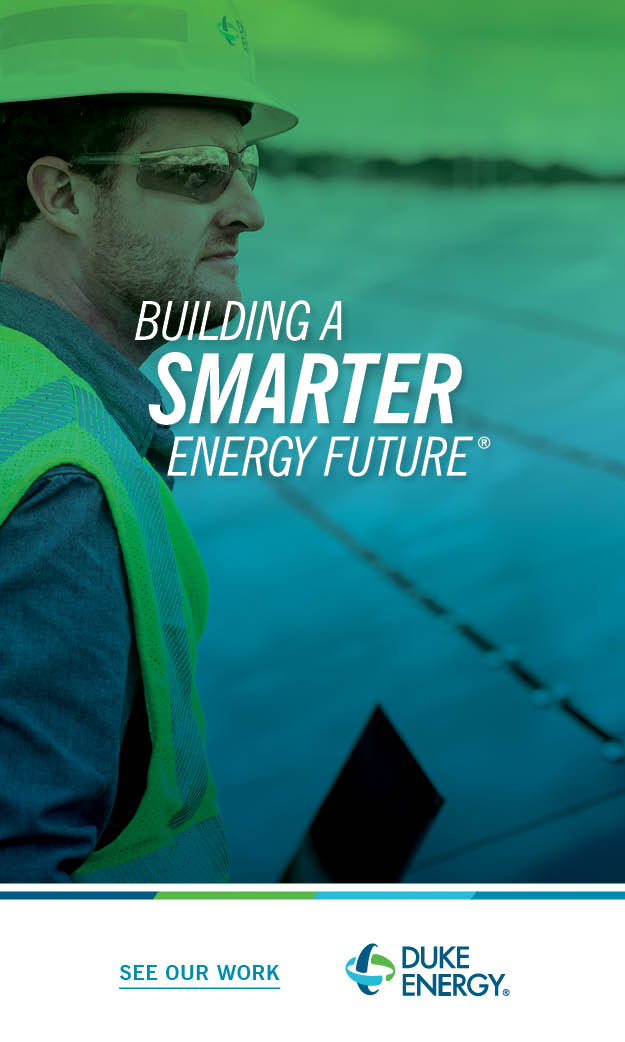 — ALOE —
The only story that matters — "Disney Cruise Line announces Fall 2020 deployment" Via Richard Tribou Of The Orlando Sentinel — Disney Dream and Disney Fantasy will continue to call Port Canaveral home, continuing their service since their debuts in 2011 and 2012. Disney Dream will do three- and four-night sailings to the Bahamas while Disney Fantasy will handle the seven-night Eastern and Western Caribbean duties, but also have a few three- and four-night Bahamas sailing as well one five-night Bahamas trip with two stops at the Disney private island Castaway Cay. The youngest ship in the fleet, Fantasy will also sail one six-night and one eight-night Caribbean option. Once again, the majority of the fall 2020 voyages will offer Disney's Halloween and holiday-themed sailings.
"'Celebration of Life' for Sandy D'Alemberte attracted a rainbow of bow ties" via Byron Dobson of the Tallahassee Democrat — "Good afternoon, and welcome, everyone, to this celebration of the life of a truly magnificent person — Talbot D'Alemberte, whom we all knew as Sandy," a somber FSU President John Thrasher said. "Gathered today are Supreme Court justices, lawyers, judges, legislators, current and former students, faculty, family, friends and The Shell Oyster Bar lunch bunch." The most visible salute to D'Alemberte, a dapper dresser with an ever-present smile who made time for a personal conversation with everyone he met, came in the form of the men attending sporting bow ties of every color and fabric. The pastry dish at the reception included garnet and gold bow-tie-shaped cookies, among the choices.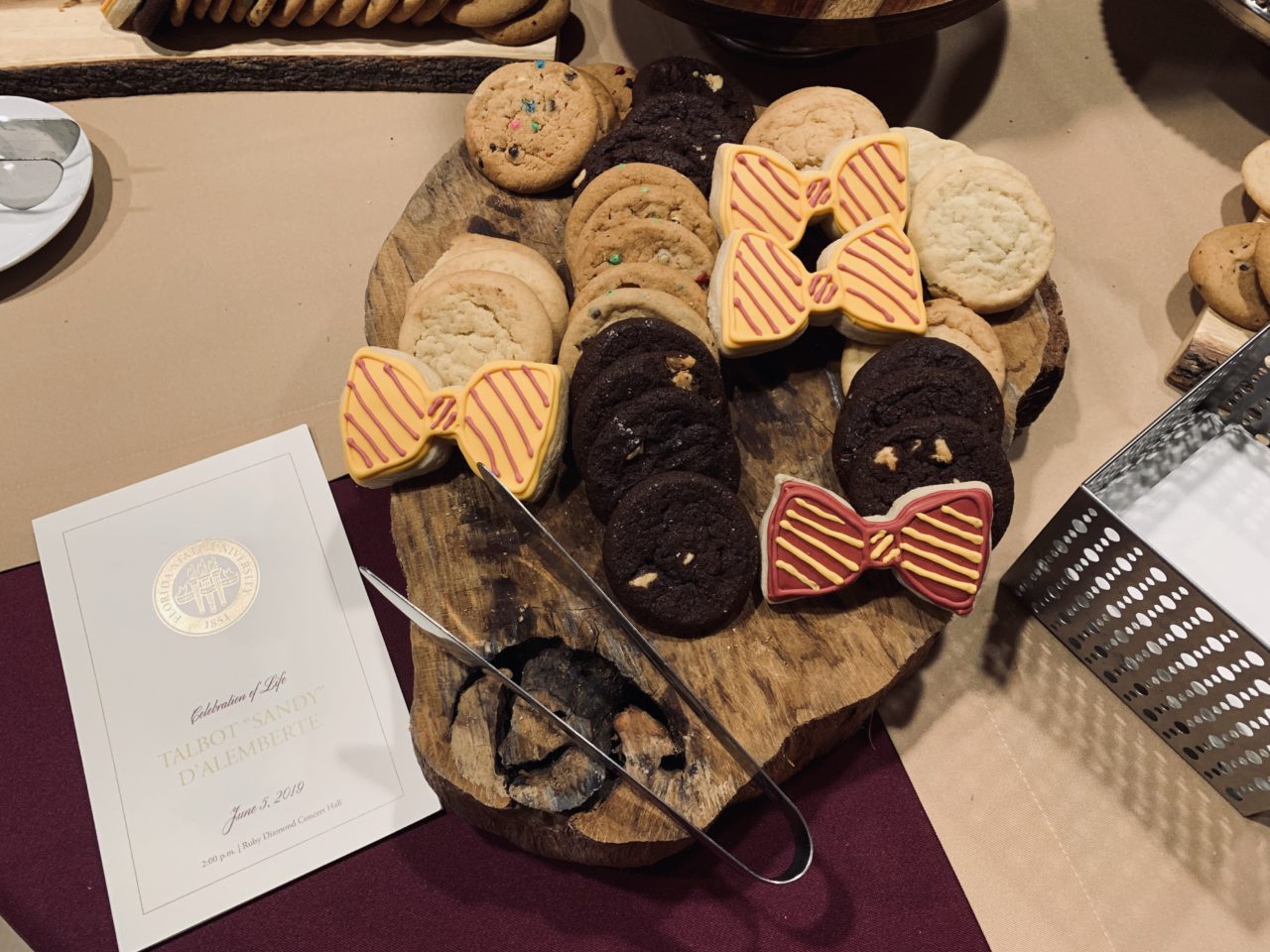 "SeaWorld: Orlando death spurred 'Whisteblower' activist" via Hal Boedeker of the Orlando Sentinel — The CBS series "Whistleblower" explains how the death of SeaWorld Orlando trainer Dawn Brancheau moved former trainer John Hargrove to activism. Brancheau was killed by the orca Tilikum in 2010. She died two months after an orca killed trainer Alexis Martínez at a marine park in Europe associated with SeaWorld. Hargrove didn't work in Orlando, but he knew Brancheau. The two deaths "were the straws that broke the camel's back," "Whistleblower" host Alex Ferrer said. "That's what spurred him to action and to become a whistleblower." The hour, called "SeaWorld: The Case Against Captivity," debuts at 8 p.m. Friday.
"Amazon's latest package delivery drone will fly itself" via Greg Bensinger of The Washington Post — Jeff Wilke, chief executive of Amazon worldwide consumer division, demonstrated the latest iteration of the package-toting aircraft that the firm promises will be fully autonomous at the company's Re: Mars conference. The drone, Wilke said, would be able to make deliveries of up to five pounds at a range of 15 miles. Wilke said the aircraft is also quieter than in earlier versions so that neighbors would be less bothered by deliveries. "Just because you want a package delivered quickly doesn't mean you want you or your neighbors to hear it coming," he said.
— HAPPY BIRTHDAY —
Happy birthday to former Rep. Jason Brodeur, Thomas Grigsby, and Nancy Stephens.
—
Sunburn is authored and assembled by Peter Schorsch, Phil Ammann, Jim Rosica, Dan McAuliffe, and Drew Wilson.