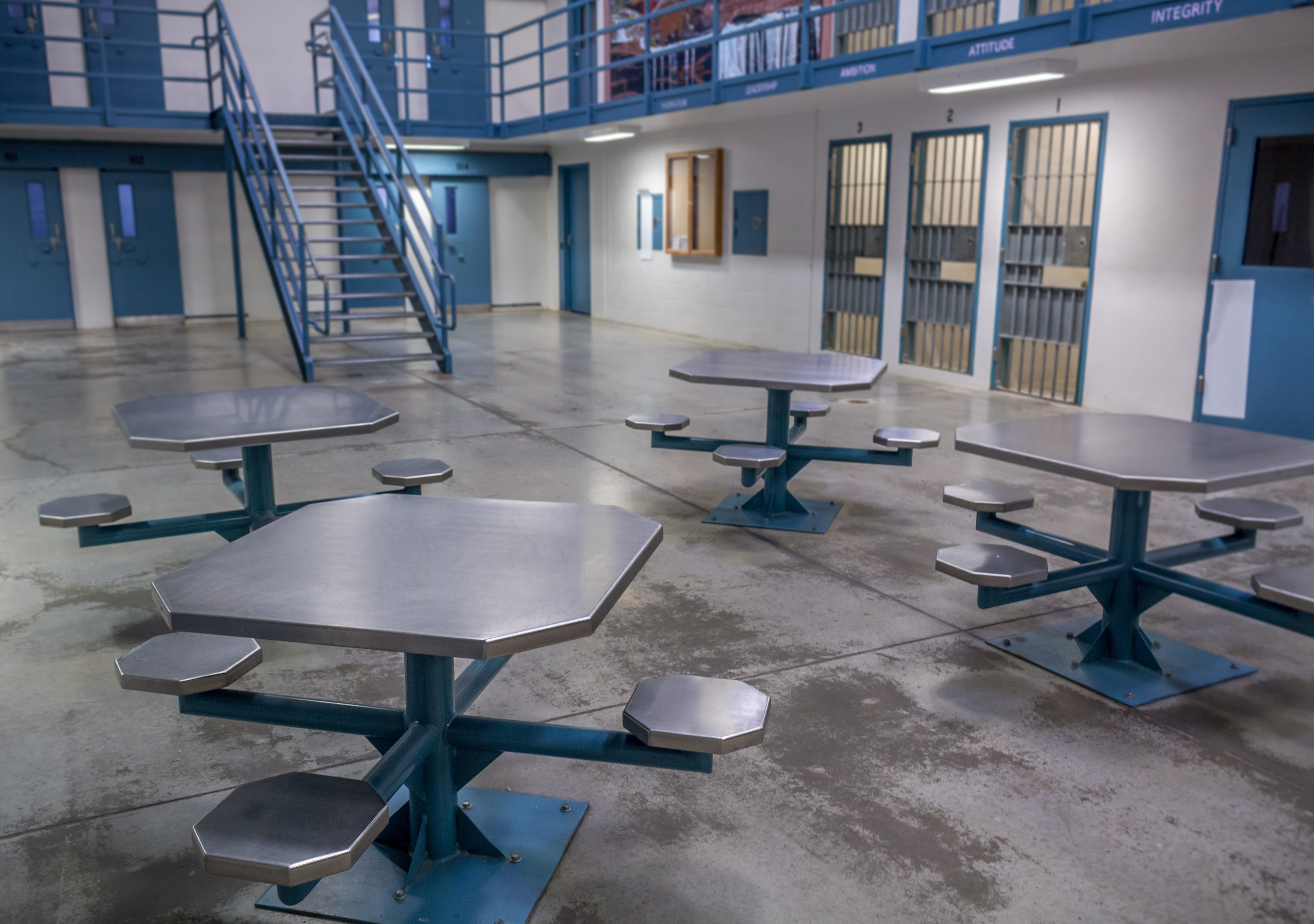 "We're not asking for a lot. We're asking for basic necessities."
Gov. Ron DeSantis has signed into law a new measure mandating women inmates are provided with necessary hygiene products.
The bill (HB 49) was pushed for months by Reps. Shevrin Jones and Amy Mercado. Sen. Jason Pizzo sponsored the Senate version of the bill (SB 332).
Jones says he took note of the issue in 2017 after after fellow state Rep. David Richardson toured several prisons throughout the state.
Those trips saw inmates being denied basic necessities like toothpaste, soap and toilet paper. Jones said he was approached by a constituent who said women inmates can have it even harder.
"One of my church members mentioned that not only do those within the prisons lack those basic things, but women sometimes do not have feminine hygiene products," Jones recalled.
He identified Valencia Gunder, a community activist in Miami and lobbyist for Dignity Florida, as one of the forces behind the measure, also called the Dignity for Incarcerated Women Act.
"When it comes to decreasing mass incarceration, women are not usually the center of conversation," Gunder told Florida Politics back in November when the bill was introduced.
"We're not asking for a lot. We're asking for basic necessities, like hygiene products for people to be clean and safe and healthy."
Representatives from the Department of Corrections have stated the agency has a rule ensuring feminine hygiene products are provided.
"Our current policy and practices provides feminine hygiene products at no cost to inmates, necessary health and comfort items, and has search policies in place that are committed to ensuring inmates privacy in respect to their gender," said the agency's spokeswoman Michelle Glady.
But Gunder and others say guards don't always comply.
Abusive behavior was documented at Central Florida's Lowell Prison in 2015 by the Miami Herald. Women at Lowell told the newspaper they were forced to exchange sex for soap, toilet paper and sanitary napkins.
The treatment of women in jails and prison has garnered newfound attention in light of the #MeToo movement, as well as broader efforts to enact bipartisan criminal justice reform.
Under the law law, hygiene products must be placed "in common housing areas and in medical facilities" accessible to the inmates without request, which would remove guards from the equation.
The bill also seeks to shield women inmates from abuse by restricting the use of pat-down searches by male correctional officers.
"Women are the fastest growing prison population in this country, and yet, the treatment they receive and conditions in which they are housed are shameful," Jones said when the bill first passed the House.
"Health and hygiene products should not be used as a bargaining chip that is only accessible to those who can afford it. All people, regardless of societal or economic status, deserve safe, healthy environments, access to basic necessities, and above all, dignity."