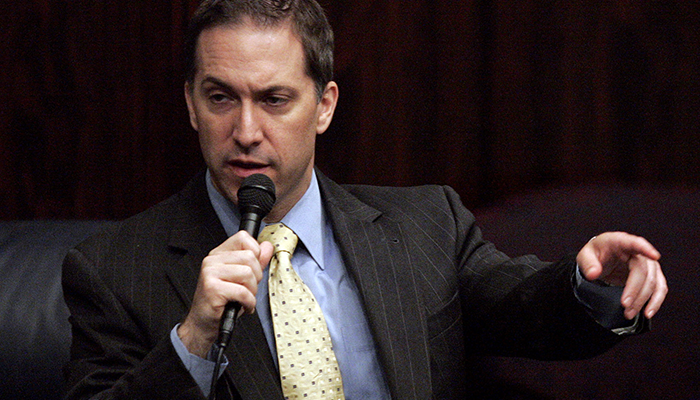 "Usually, they just get off scot-free."
Palm Beach County State Attorney Dave Aronberg is praising action by the Florida Commission on Ethics after a so-called "sham" write-in candidate was sanctioned for filing inaccurate financial forms.
Former Senate District 30 candidate Josh Santos agreed to a settlement, approved by the full commission, in which Santos agreed that he failed to "accurately report assets" on his financial disclosure form, "which resulted in an inaccurate value of his net worth."
In addition to publicly admitting to those facts, Santos will also face a $250 fine, along with any expenses he paid to attorneys to help navigate the case.
"Until now, sham write-in candidates have been able to disenfranchise Florida voters without any penalty or sanction," said Aronberg, who last year declared war on what he called "sham write-ins." "No longer will they be able to ride off into the sunset without some level of shame and accountability."
Santos ran in the 2018 contest for Senate District 30. That race pitted Democratic Sen. Bobby Powell against a Democratic challenger, Rubin Anderson.
While Florida is a closed-primary state, that's supposed to change in an instance where all candidates declared are members of a single party.
"If all candidates for an office have the same party affiliation and the winner will have no opposition in the general election, all qualified electors, regardless of party affiliation, may vote in the primary elections for that office," the Florida Constitution says.
That's because in an instance where only Democrats are running, the primary serves as the de facto general election. Thus, a race like the 2018 SD 30 contest should be open to all voters, at least in theory.
But state Division of Elections officials have previously ruled that if a write-in candidate enters the race, that primary will become closed, as the write-in candidate technically offers "opposition in the general election."
That's despite the fact that no write-in candidate has won a modern-era race in the state, and the vast majority make little to no impact.
And while parties don't admit it, they can use that "loophole" to shut out members of the opposition from having any say in a given district.
No findings were made by the Ethics Commission as to whether that occurred in this case. But it's an issue Aronberg has rallied against for some time.
Without a way to challenge their mere entry into the contest, Aronberg and Constitution Revision Commission member Sherry Plymale decided to try a different route to go after so-called "sham" candidates.
"We could not file ethics charges against sham write-in candidates for closing primaries, as the loophole exists under the law," Aronberg said. "So we filed ethics complaints against those candidates who submitted incomplete or inaccurate financial disclosure forms."
In addition to the Santos settlement, another pair of settlements have been agreed to after similar violations by write-in candidates.
Those settlements were agreed to by William Kruse, who competed in the Nassau County Commission District 4 race, and Barbara Hulse Brooke, who ran for the Walton County Commission District 4 seat.
The Kruse and Brooke settlements still need to be approved by the full commission. Kruse is facing a $250 fine, while Brooke would pay a fine of $500. They are also both required to admit wrongdoing.
While Aronberg still wants to see a more concrete change in law to disallow write-in candidates from closing party primaries, he says the Ethics Commission sanctions are a sign those candidates will face some form of punishment.
"Usually, they just get off scot free," Aronberg said. "But (now) there are real consequences for their decisions.
"And so the next time a political consultant asks someone to be a sham candidate for the purpose of rigging an election, that individual will be forced to think twice."