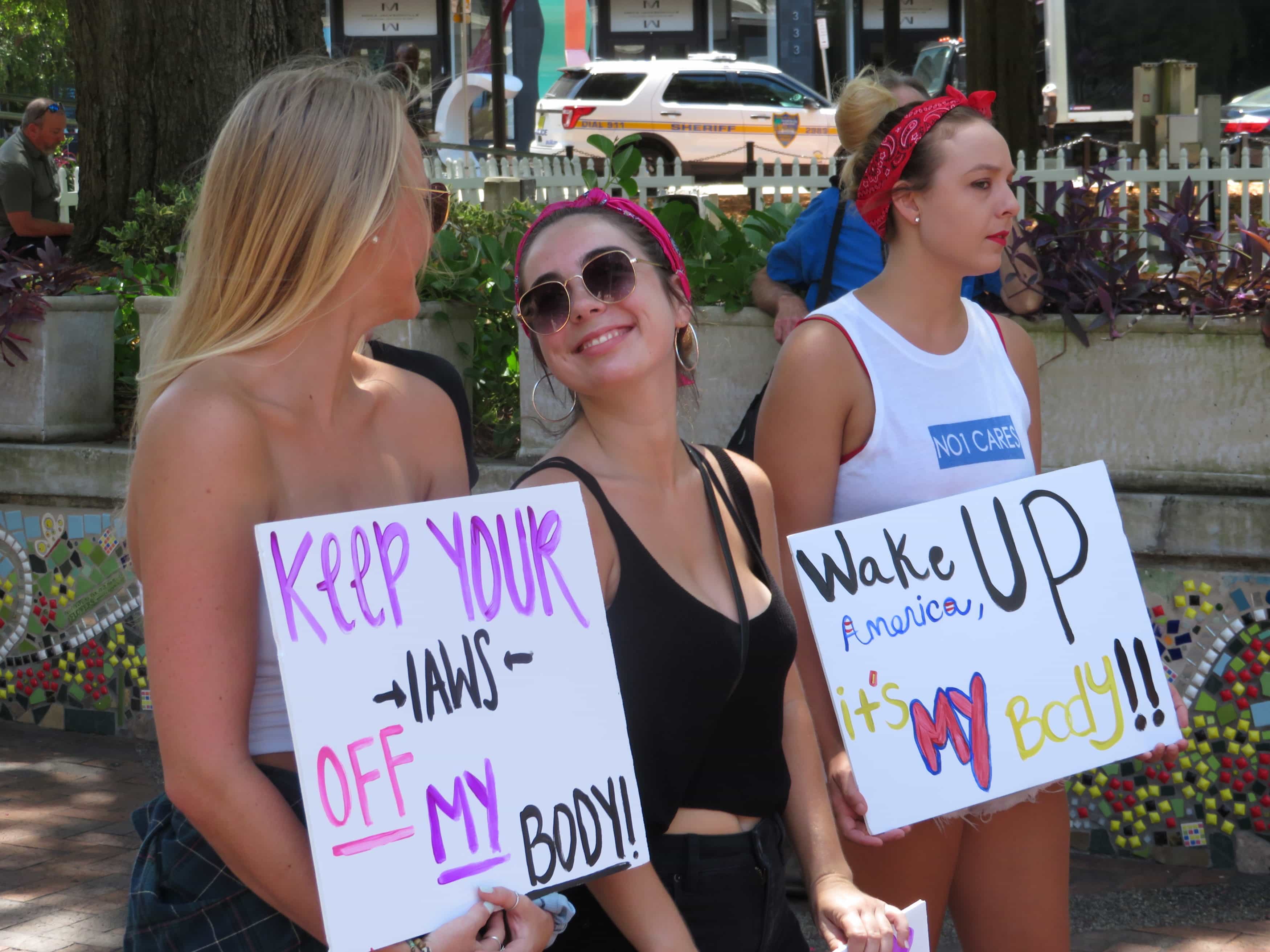 Could Daniels' anti-abortion stance sink her in a 2020 primary?
State Rep. Kim Daniels, a Jacksonville Democrat in her second term, may face yet another primary challenge should she run for re-election in 2020.
That was the message from Christina Kittle, the primary organizer of a Monday "Coalition for Consent" rally targeting Daniels for her opposition to abortion rights.
Kittle noted that she and colleagues talked to Florida Democratic Party Chair Terrie Rizzo recently.
Rizzo advised that "the Democratic Party is going through a lot of changes … one of them being (that) they're going to do a better job screening candidates."
That screening would include questions regarding candidate platforms and whether they align with the values of the state party.
"If she keeps voting with Republican lawmakers," Kittle said a "primary" might happen. "We wouldn't lead it, but it might happen."
Kittle's remarks preceded an event, held in Hemming Park across from Jacksonville's City Hall, that was sparsely attended.
A couple of dozen people showed to support Kittle's position, and a few counter-protesters had their say on the periphery of the event. Police officers in and around the building outnumbered those who were on hand for the rally.
Daniels did not attend the event.
Kittle noted that Planned Parenthood urged the rally to center on Daniels, a televangelist by trade whose positions often run closer to Republicans like Sen. Dennis Baxley and Rep. Mike Hill than to even the more conservative members of the caucus.
"I guess they were expecting her to not vote in favor of the restrictive access bills," Kittle said. "But she did. She voted in favor of all restrictions and we're just here to let her know that we don't want those kinds of bills to be passed."
"We want bills like Senate Bill 1286, which is dignity for survivors of sexual assault, and more on that level," Kittle added.
Kittle asserted that Daniels voted for a bill requiring parental consent for a minor who sought emergency contraception.
Kittle, who was arrested (and ultimately not charged) for her role in a protest in Hemming Park that went awry a couple of years ago, noted she didn't have an issue with the police presence.
The goal was to "keep everybody safe" in the face of "opposition and violence" that can sometimes accompany rallies in recent years.
Right wing provocateurs have been a recurrent problem plaguing organizers of Jacksonville protests since 2016.
But Daniels has been unbeatable thus far in primaries.
In 2018, she rebuffed a challenge from former Duval County School Board chair Paula Wright, winning an open primary by 9 points.
In 2016, Daniels won her primary with 36 percent of the vote in a five-way race.
For Democrats, who want Daniels gone, the reality so far has been sobering.