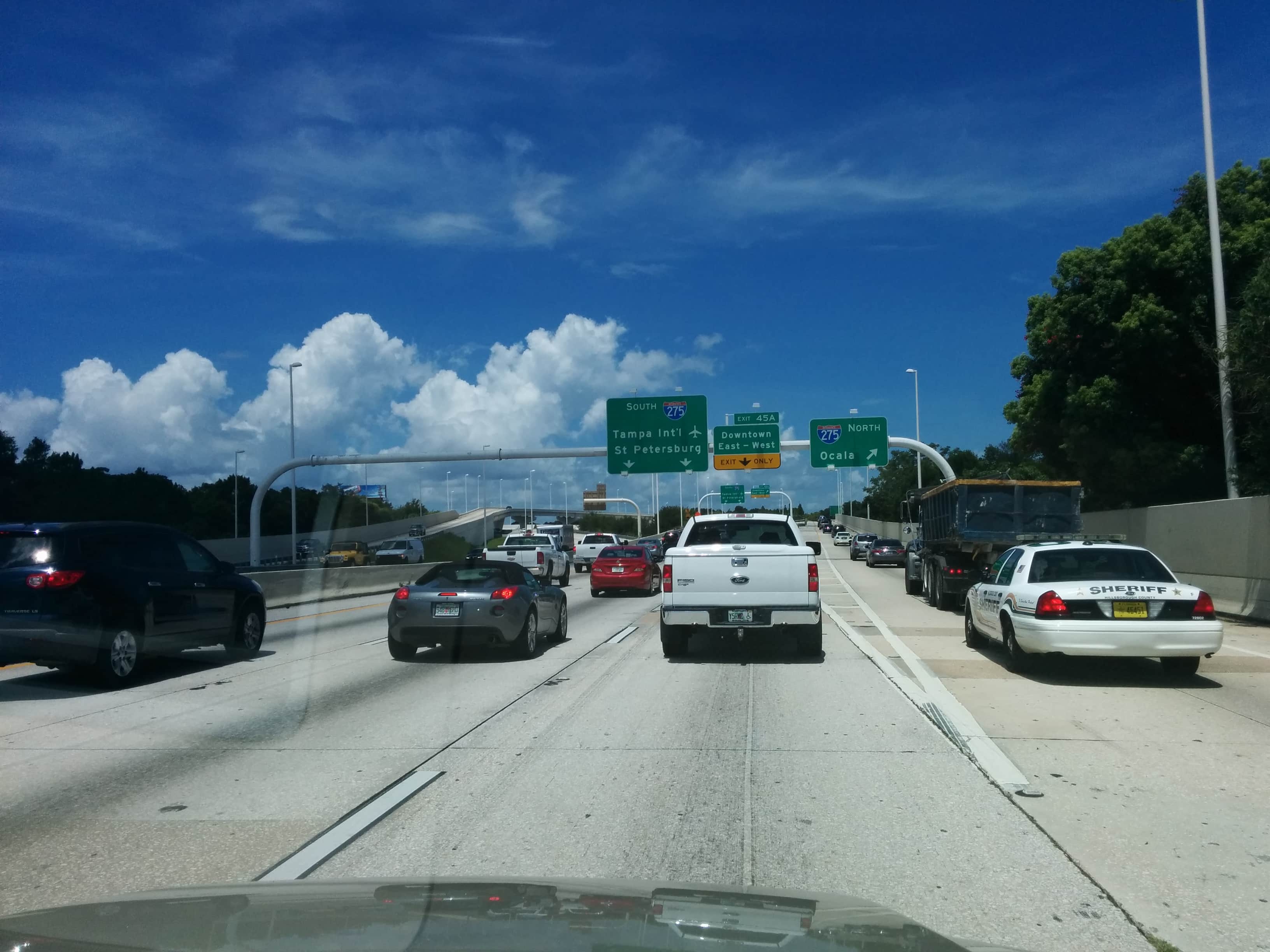 Most of those surveyed had 'no idea' plans were in motion.
A recent Hillsborough County survey found broad support for Interstate 275 improvements and wide opposition for an alternative plan to eliminate the portion of highway north of downtown Tampa to Bearss Avenue.
But there's another side to that survey that question its findings. Most of the respondents, 65 percent, indicated they knew "nothing" about highway modernization plans and only 5 percent said they knew a lot about it.
About 400 respondents were asked a series of questions about plans to improve I-275. That included whether or not the highway was a crucial part in connecting residents to jobs and whether the interstate was a "vital" transportation component "that must be preserved."
The survey also asked whether respondents favored tearing down an 11-mile span of 275 from north of downtown to Bearss Avenue and replacing it with a street-level boulevard that would include transit lanes, pedestrian and cyclist access and public green space.
Sixty-two percent of those respondents said they opposed that plan with only 29 percent indicating they supported it.

The Tampa Bay Partnership, a business group that advocates for transportation improvements, sponsored the Florida Opinion Research poll. The group released results last week, touting the survey as evidence of broad community support for a $300 million Florida Department of Transportation plan that would widen the interstate and add lane continuity, among other things.
The Partnership directly called out a group that opposes highway widening and supports the boulevard concept. That group, Sunshine Citizens, favors a no-build option as the county seeks transit solutions to mitigate traffic congestion.
"Opponents of this project have made clear their fundamental opposition to any investment in our interstate infrastructure," said Rick Homans, President and CEO of the Tampa Bay Partnership. "But their position doesn't appear to reflect the interests and opinions of the community at large."
The problem with the Partnership survey's finding is that the answers from respondents are mostly uninformed and based, at least among the 65 percent who didn't know about plans, solely on the information contained in questions.
"If the Partnership is truly 'committed to creating a unified, competitive and prosperous Tampa Bay' as stated in their mission, perhaps they should invest in raising awareness among the 65% of respondents who knew nothing about any interstate plans rather than shaming the informed citizens who actively engage with our local agencies and advocate for projects that directly affect their health, property, and well-being," said urban designer Josh Frank who originally developed the boulevard concept and is now leading efforts supporting it.
Frank, and those who support his plan, argue added vehicle capacity does not reduce traffic congestion.
City planner and walkability advocate Jeff Speck, considered a leader in his field, rejects the notion that adding lanes reduces congestion. Instead, he writes in his latest book, "Walkable City Rules," that capacity-driven solutions create "induced demand," which encourages more drivers to take to the roads.
A City Lab study supported that finding and pointed to a $2.8 billion project widening Katy Freeway in Houston to, at its widest point, 26 lanes. Traffic there got worse after the project was complete.
The Hillsborough County Metropolitan Planning Organization will consider its annual list of Transportation Improvement Projects (TIP) at a meeting Tuesday evening. Included in that is partial funding for the $300 million highway project.
Sunshine Citizens is calling on the MPO to reject the plan.
"The citizens have clearly, consistently said they want Transit to be our top priority and that we need many travel modes, not just endless highway widening that leaves us with cars as the only choice," the group wrote in a press release announcing its intent to oppose the highway project's inclusion in next year's TIP.
They evidence the All For Transportation referendum voters overwhelmingly approved last November.
"This passed in a strong majority, over all precincts countywide, and stated that widening of interstates was prohibited use of such funds, as well as set aside 45% of the funds for transit."
The battle over improvements to I-275 has been going on for years. Sunshine Citizens played a direct role in killing the controversial Tampa Bay Express (TBX) plan that would have included toll lanes along the same span Frank wants to turn into a boulevard.
FDOT ultimately cancelled TBX and rebooted efforts as the Tampa Bay Next project that would not include toll lanes north of downtown. However, transit activists are still trying to stop what they see as wasteful spending on roads in favor of expanded transit access.
"The county and FDOT should be focused on acquiring the CSX rail lines to build regional commuter rail, greatly increasing and improving HART bus service, expanding and [modernizing] the streetcar system, adding protected bike lanes [and] sidewalks, planting shade trees … and fixing the existing dangerous roads all over the county," Sunshine Citizens wrote.