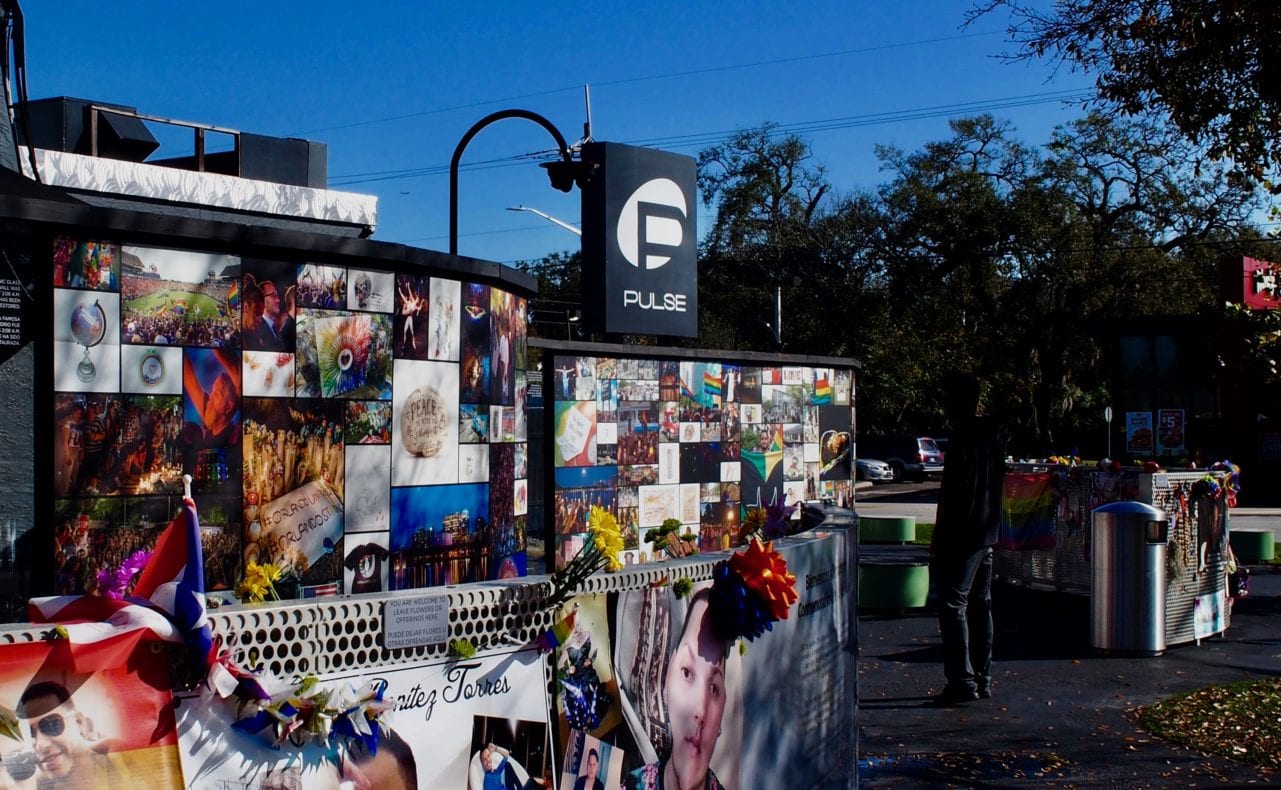 Proclamation made no mention of LGBTQ; DeSantis' tweet did though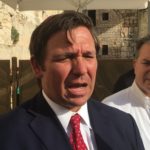 Gov. Ron DeSantis' proclamation Tuesday to support Wednesday's three-year remembrance of the Pulse tragedy in Orlando omitted any reference to the  LGBTQ community that took the brunt of the murderer's attack, leading to harsh social media backlash, and then to a DeSantis tweet Wednesday that appeared to try to make up for it.
DeSantis' proclamation calls for the entire state of Florida to stand "with Orlando and the Central Florida community against terrorism."
The June 12, 2016, massacre was at Orlando's popular gay nightclub and the vast majority of the victims were gay. The attack has been widely viewed, worldwide, as an attack on the LGBTQ community. And in the days, weeks, and years since the tragedy Orlando and the Central Florida community rallied in support of the gay community.
Former Gov. Rick Scott acknowledged that in his memorial proclamations in 2017 and '18, but DeSantis did not in his Tuesday.
State Rep. Anna Eskamani of Orlando, whose House District 47 includes Pulse, responded with strong disappointment, calling DeSantis' proclamation straight washing and an insult.
DeSantis followed up Wednesday with a tweet of his own, adding in an LGBTQ reference, and one to the Hispanic community.
June 12, 2016, was Latinx night at Pulse, and most of the victims were Hispanic.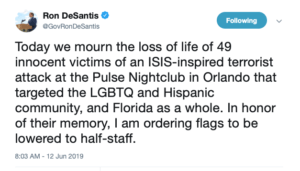 "Today we mourn the loss of life of 49 innocent victims of an ISIS-inspired terrorist attack at the Pulse Nightclub in Orlando that targeted the LGBTQ and Hispanic community, and Florida as a whole. In honor of their memory, I am ordering flags to be lowered to half-staff," DeSantis tweeted Wednesday morning.
The controversy, over whether to attribute the attack to terrorism or LGBTQ hatred or both, digs up the partisan split that emerged immediately after the June 12, 2016, massacre that left 49 dead and 53 wounded at Pulse. In many quarters, the split has largely continued since.
The crazed gunman had both pledged support for ISIS during the massacre and expressed strong hatred of gays. In ensuing statements, many Republicans focused on the ISIS-terrorism element, while many Democrats focused on the LGBTQ hatred. A few, notably Scott, managed to acknowledge both.
In fact, DeSantis' latest proclamation was largely modeled, paragraph for paragraph, on Scott's earlier proclamations, with just a few wording changes. Those changes included dropping Scott's wording "including Florida's LGBTQ community", and adding the words regarding terrorism.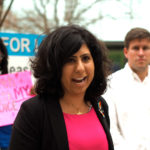 That led Eskamani, echoing many statements being expressed on social media Tuesday, to tweet.
"@GovRonDeSantis has stripped any mention of the #LGBTQ community in remembering #Pulse. This is completely straight-washed and an insult to #HD47. Based on these side-by-side Pulse proclamations, Governor Rick Scott was a better friend to LGBTQ Floridians than DeSantis."
Wednesday morning, after DeSantis followed up with his tweet, she issued a statement reading, "Advocacy matters. No doubt Governor Ron DeSantis saw the blowback on social media for erasing LGBTQ people and is now doing damage control. An apology is warranted for the original Pulse proclamation and though I appreciate the recognition of LGBTQ people through a tweet, I demand now more than ever that he offer LGBTQ protections to state workers and push the legislature to pass the Competitive Workforce Act. We honor those who are no longer with us through action, and I hope the Governor now realizes that."
There was no immediate response Wednesday morning from the governor's office regarding the dust-up.
The Florida Democratic Party issued a stement saying it was "shocked and saddened" by the omission of any reference to the LGBTQ community in DeSantis' proclamation.
"Gov. Ron DeSantis declared June 12 Pulse Remembrance Day, and while he mentioned terrorism and ISIS, he made no mention of the LGBTQ community. I have a message for Gov. DeSantis: We won't be erased," Juan Peñalosa, executive director of the Florida Democratic Party, who is also a member of the LGBTQ community, said in the statement. "We are here and we demand to be seen and heard. That night was painful enough, we deserve better. Gov. DeSantis should issue an apology and release a new statement that acknowledges our community."
Today Orlando marks the three-year remembrance with a number of events, culminating in a 7 p.m. memorial ceremony at the location of the massacre, now the Pulse interim memorial.
Democratic state Rep. Carlos Guillermo Smith, the openly gay lawmaker from Orlando who has made remembrance of and action on behalf of the victims a defining mission for him, declined to comment on DeSantis' proclamation Wednesday, saying he was reserving the day for reflection.
"Today is a day of remembrance and reflection honoring the 49 mostly LGBTQ people of color taken by hate at Pulse nightclub three years ago," he stated. "I also continue to stand in support of the many survivors and families still struggling. They will not be erased or forgotten."
Brandon Wolf, spokesman for Equality Florida, the state's leading LGBTQ rights advocacy organization, responded by saying, "We were very concerned that the Governor's proclamation did not mention the LGBTQ and Latinx communities who were the primary targets in the attack and were relieved that his statement this morning mentioned those communities. This was a hate crime and the most devastating massacre targeting LGBTQ community in our nation's history. If we hope to end this cycle of violence, we must call out the homophobic hatred that fueled the attack. Today, we renew our commitment to honor the 49 victims of Pulse with action."