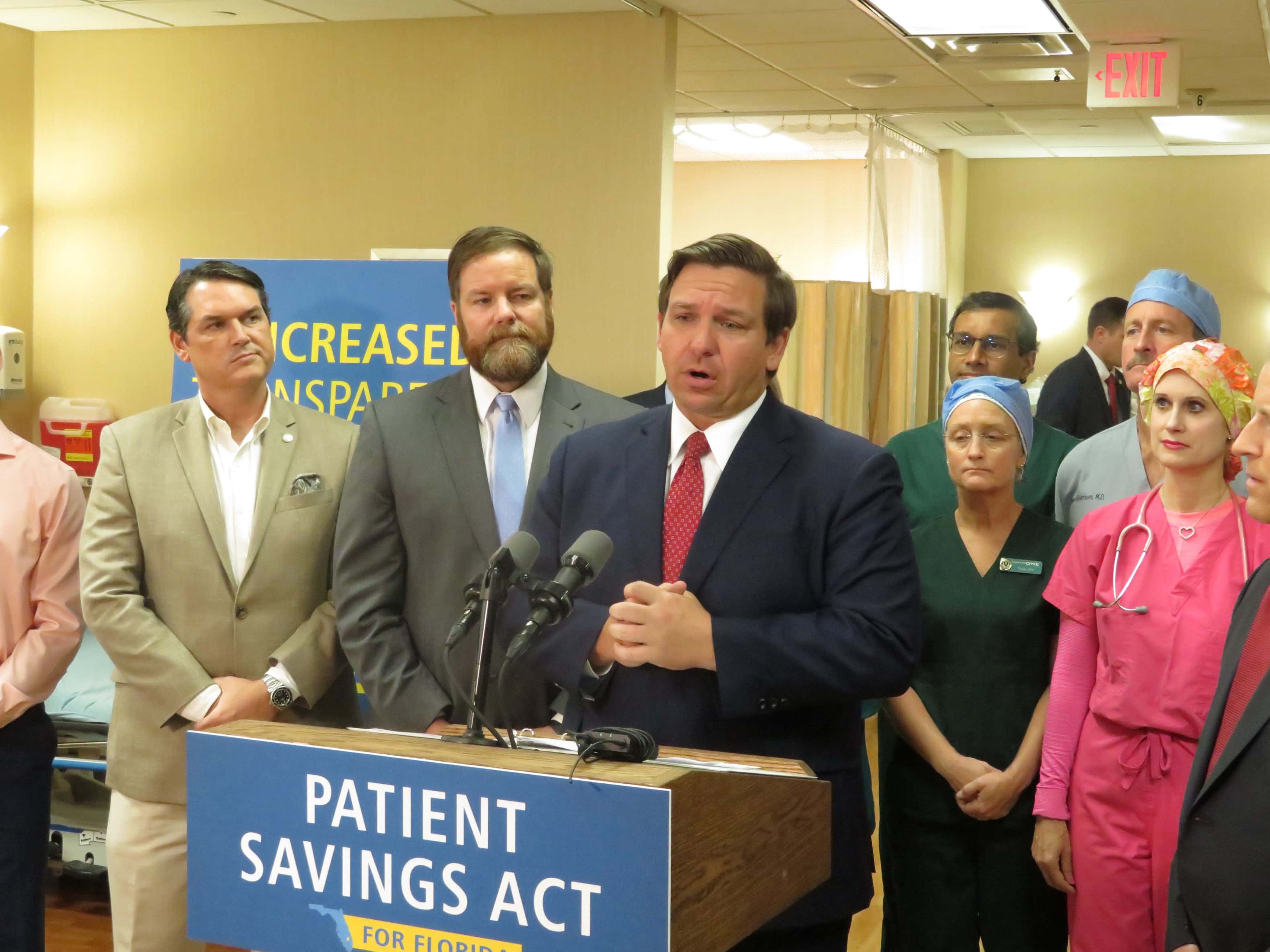 Reaction has run the gamut.
Not every bill Gov. Ron DeSantis signs gets a signing ceremony.
HB 5, a bill that requires sales tax referenda to be on a general election ballot and requires petition circulators to be Florida residents registered with the state, was signed in a raft of 38 total bills last week.
The signing seemed to be timed to avoid publicity, just a few minutes before 5 p.m. on a Friday.
Reaction has run the gamut. The National Rifle Association says the bill saves democracy. And the left thinks it eviscerated the process.
DeSantis, who has taken a generally dim view of the constitutional amendment process, vigorously defended the legislation Wednesday afternoon in Jacksonville.
"Actually, what's being done now is you have a bunch of out-of-state people. It's a major cottage industry, funded by special interests," DeSantis said.
"The protections that are in there are exactly the same you would have [for] absentee ballots," DeSantis added. "Voter integrity is a part of that.
"This is not supposed to be driven by out-of-state special interests. It's supposed to be driven by Floridians. That's not what's happened," DeSantis said.
"I think to take the financial incentive out of this and if people really [feel they] need to do this … band together, you do your organization, you do it.
"Right now," DeSantis added, "you've got one guy writing a check," a situation that creates "bad incentives."
"It's a better system now. I absolutely think we need real serious reform with how we do Constitutional Amendments. The Constitutional Revision Commission needs to be abolished," DeSantis added.
While legislation was filed to do just that, it didn't get over the finish line, despite other priorities of this administration emerging in what has been hailed on the right as a uniquely transformative 61-day Session.
"To put all those amendments on when you have two or three different subjects in one amendment," DeSantis said, "is a joke."
DeSantis was more reticent on the Duval County School Board's push to get a November 2019 referendum for a discretionary sales surtax, the last slot before the provisions requiring general election plebiscites kick in.
He would not condemn the move: "I am not sure what they're doing, so I don't want to comment on it."
"In 2020, what I'd like to see is whatever ends up on the ballot is because Floridians want to get things there, not special interest funding," the Governor added.
He would like to see more streamlined ballots, "not as lengthy as they've been in the past."
"If we're going to do these amendments," DeSantis said, "maybe they should be standalone elections."
"It might cost a little bit more money for the state," the Governor allowed, but "at least people would know when they're going [why] they're voting."
"You may get a more crisp decision … [than] with 10, 15 amendments," DeSantis added.