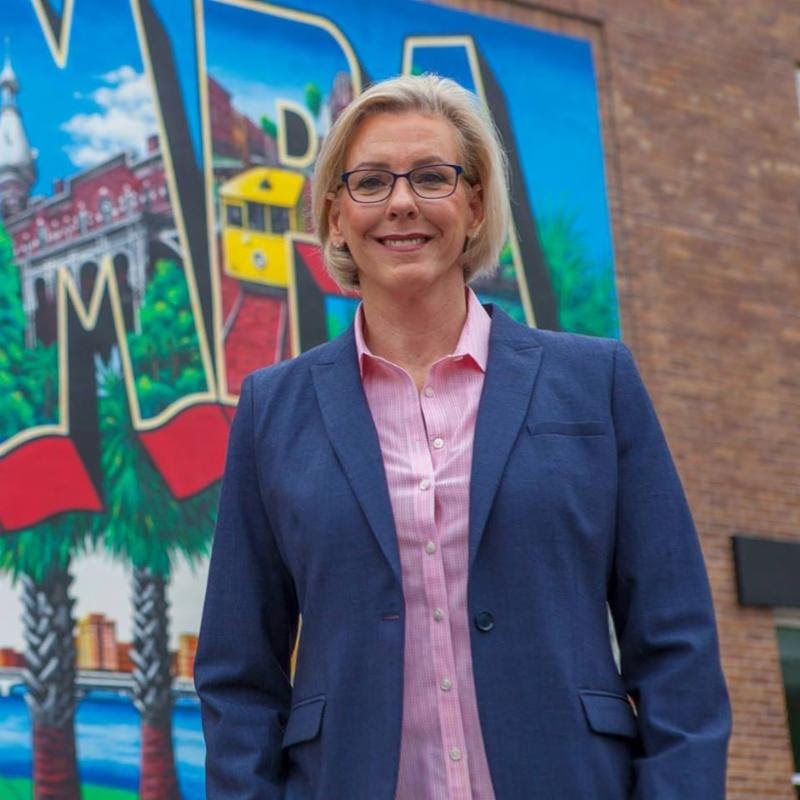 "My vision is that cities from around the nation come to see our art scene."
Tampa Mayor Jane Castor announced a new arts initiative Wednesday night during a Mayor's Forum on the Arts at Hillsborough Community College's Dale Mabry campus.
Art on the Block is a new program envisioned to bring art into Tampa's neighborhoods through community workshops and other activities.
"The intent is to create places that have been ho-hum in the past to [be] very, very exciting [and] to incentivize curb appeal," Castor said. "And the goal, in addition to place-making, will be to bring artwork into neighborhoods by and with the community not in service to the community to strengthen citizenry, to open communication, to create better neighborhoods, foster visual literacy, create future art patrons, reduce prejudices, open minds and discussion and tell the stories of our neighborhoods that keep their history alive."
Castor's first project site will be at Al Barnes Park in East Tampa. The city has not released details of that project yet, but the project is set to begin this summer.
"I know that we have an arts scene here in Tampa that isn't quite as robust as we would like it to be," Castor said. "So I can tell you that my intent as the Mayor is to grow the arts in Tampa in a very, very big way."
Castor said that instead of looking to other communities to guide Tampa's art scene into its next chapter, she wants to build something special to her city.
"We are Tampa, and we are a very unique city that we need to celebrate. So my vision as the Mayor is that at the end of my tenure is that other cities from around the nation come to Tampa to see our art scene," Castor said.
She didn't mention St. Pete, but locally, Tampa has been often painted as a city lagging behind St. Petersburg in arts attraction. St. Pete is home to dozens of museums, including the world-renowned Dali Museum, a claim to fame that tourism marketing groups use to attract visitors.
Its art scene is also a draw for economic development, talent attraction and business relocation.
Castor said she's committing to changing that perception.
"But the city cannot do it alone," Castor said. "It's going to include everyone in this room and so many more throughout the city. We're going to have to have public-private partnerships. We're all going to have to work together."