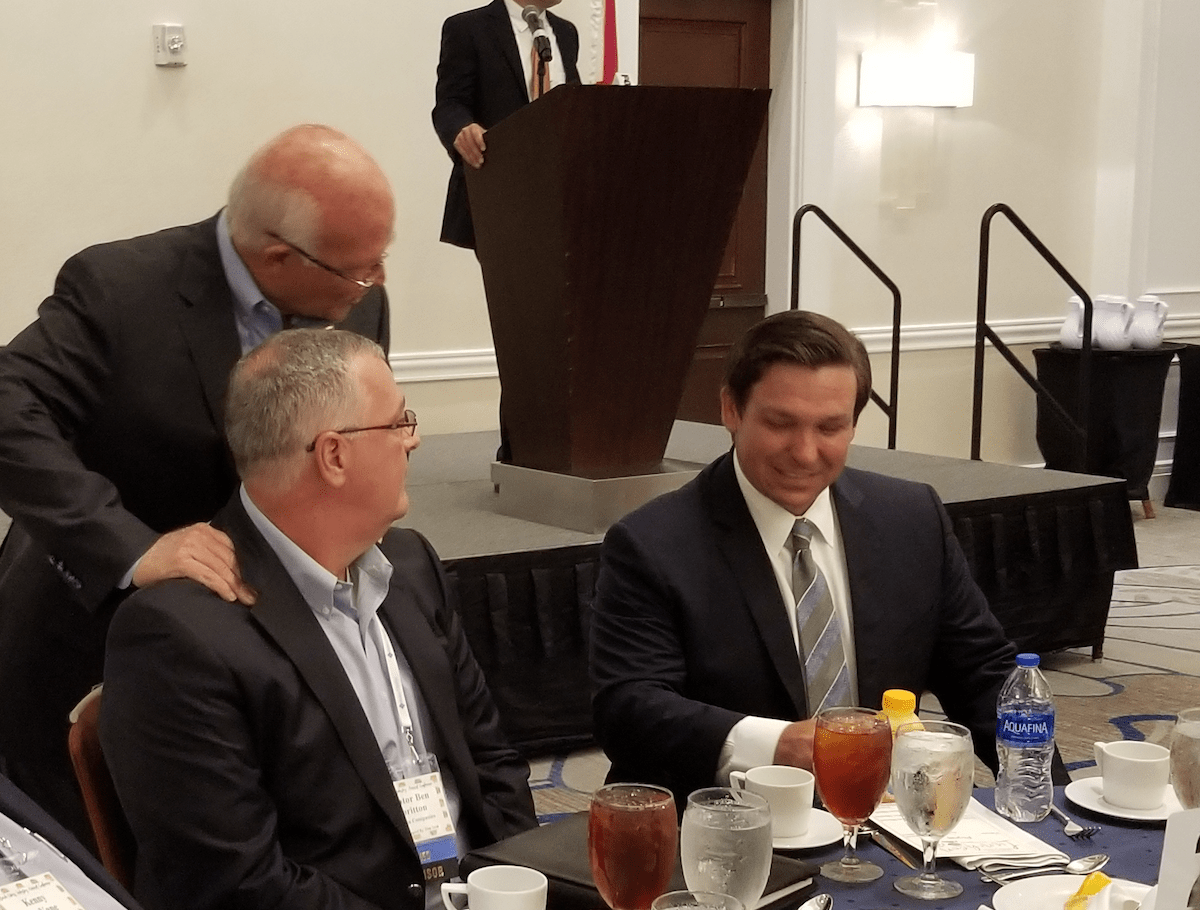 420,000 acres of citrus groves were damaged or destroyed.
Gov. Ron DeSantis brought more than enthusiasm for agriculture to the Florida Citrus Industry Annual Conference.
The Governor announced $75 million in funding had been released to replenish citrus industry losses to Hurricane Irma in 2017.
"I'm hoping this relief will help," he told growers gathered in Bonita Springs. "We are in a much better position now than a year ago, and let's keep momentum going."
It was welcome news to growers still hurting from the storm some two years later.
State officials estimate more than 420,000 acres of citrus groves were damaged or destroyed by Hurricane Irma. That resulted in $760 million in total losses.
DeSantis' team stressed expediting storm recovery reimbursement has been a priority for the new Governor.
Notably, DeSantis also brought Irma money during another recent trip to the area. In April, he delivered $41 million to Collier County leaders.
DeSantis said he was still serving in Congress when federal money was budgeted in block grants for Irma recovery. It frustrated him after taking office this year to learn only about $500,000 had been distributed to farmers and growers.
"I hate bureaucracy and red tape," he said. "To have something appropriated and then it just (stalls) because bureaucrats can't get it together? … I'm done."
He lauded Jared Moskowitz, director of the Florida Division of Emergency Management, for helping expedite payments.
After addressing farmers, DeSantis stressed the importance of moving money as quickly as possibly out of government accounts and into citrus providers' hands.
"Obviously, it's an important industry for the state and we want to do everything we can," he said.
DeSantis drank up the positive attention of the industry, quite literally. As he took the microphone to address the crowd, he first pulled up a glass of orange juice to drink instead of water.
He also spoke of how on a recent trade mission to Israel, he spoke with agriculture leaders overseas.
He also promised to lobby President Donald Trump personally about changes in trade. Specifically, DeSantis said he does not support letting nations with low standards import more cheap products, hurting U.S. farmers.
"Now's not the time to risk bringing in citrus from South Africa that may have a problem with pests and … diseases," DeSantis said.