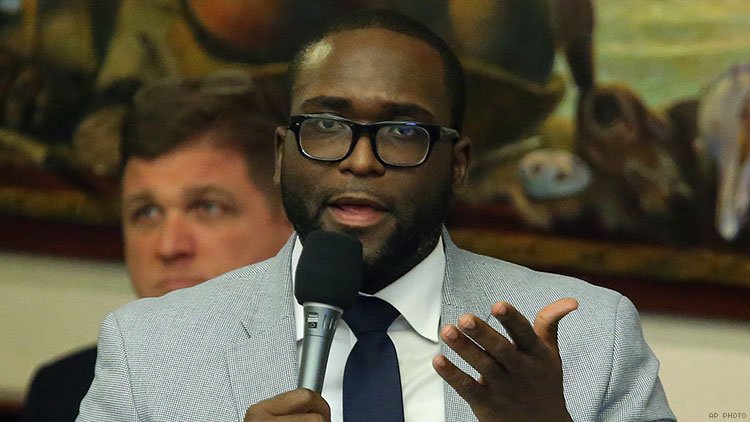 "District 101 will be in good hands!"
Facing term limits in 2020, state Rep. Shevrin Jones is backing West Park Vice Mayor Brian Johnson to serve as his replacement in House District 101.
"District 101 will be in good hands! Let's get behind Brian Johnson to take over #ThePEOPLES seat," Jones wrote on Twitter late Thursday.
The endorsement comes after news Johnson added more than $20,000 to his campaign for the HD 101 seat for the second straight month.
"For this people powered campaign, there is no task too small nor a goal too big, and I am committed to doing the work that is required to win this race," Johnson said in a release on those numbers.
"With the confidence of our supporters we will continue to grow the grassroots energy for this campaign and we will continue to gather the resources required to make the case for our people focused and service driven candidacy across every corner of House District 101."
HD 101 covers portions of Broward County including West Park, Pembroke Park, and Hallandale Beach.
The other three HD 101 candidates, all Democrats as well, lagged behind Johnson's May numbers.
Ashira Mohammed followed up an April haul of nearly $5,500 with another $4,000 in May. Marie Woodson was close behind, bringing in more than $3,300 in May. Jonathan Gilbert Flores has not reported any outside contributions since opening his account on March 27.
With Jones forced to step away due to term limits, he's seeking a promotion to the state Senate.
Jones is competing for the Senate District 35 seat against former state Sen. Daphne Campbell, among others.
Jones was limited in part from fundraising in May due to the tail end of the Legislative Session. That allowed Campbell to top him in fundraising for the month of May, though Jones still holds a sizable overall lead in donations. Jones has pulled in more than $71,000 so far, as compared to Campbell's $11,000.