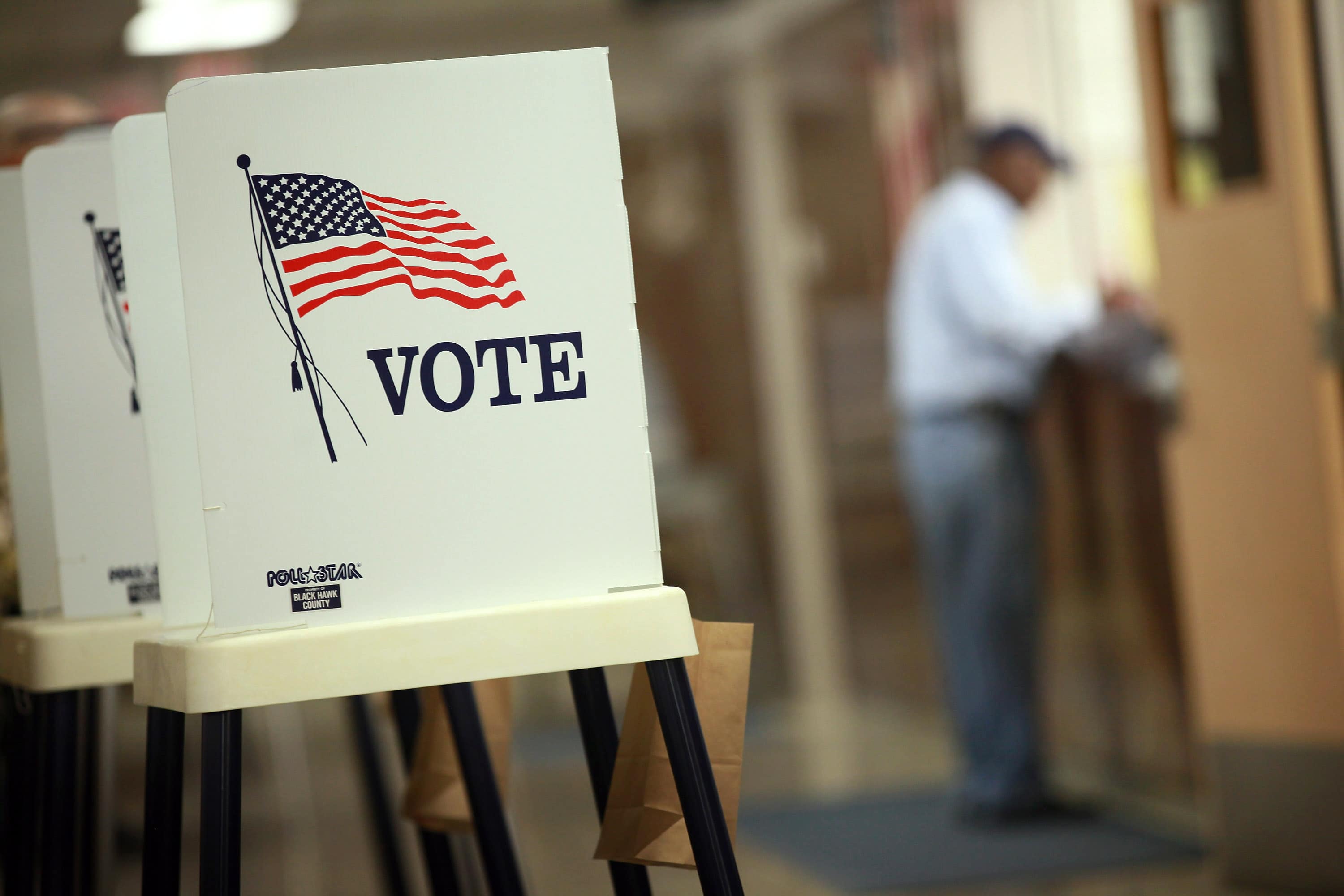 A loophole could allow ineligible candidates to run for offices they're not allowed to hold.
There are a lot of rules about running for elected office. But a recent issue that surfaced in St. Petersburg shows there's not much to keep people from breaking those rules.
A lack of enforcement at both the local and state level leaves open a loophole to allow ineligible candidates to run for offices they're not allowed to hold. That could have sweeping implications to other candidates forced to wage a campaign against an illegitimate opponent.
Questions surfaced this week about whether or not St. Petersburg City Council candidate Eritha "Akile" Cainion met the residency requirements to run for the District 7 seat she is seeking. Under the city charter, candidates must live in the district they are seeking for at least 12 calendar months from the date of the Primary Election.
In this year's race, that means Cainion would have to have lived within the District 7 boundaries since at least August 27 of last year.
Cainion currently lists her residence within that district, but she used to live just a few blocks away in District 6. Pinellas County Supervisor of Elections data shows Cainion changed her address early April, missing the minimum date to meet residency requirements.
Cainion says she changed her address late and said she's lived at her current address for more than a year. She said if asked to provide proof, she has a roommate and utility bills to prove it. Cainion's explanation is certainly plausible. It's far from uncommon for residents to put off changing their addresses on things like driver's licenses and voter registrations when moving locally.
But that's where the problem comes in – no one is going to ask her to prove it, at least not anytime soon.
St. Pete elections are handled by the City Clerk, Chan Srinivasa. His duties require him to collect all campaign documents including filing and qualifying and campaign finance reports. He's also responsible for collecting relevant fees. One of the documents candidates must file with the Clerk to run for City Council is an affidavit affirming the candidate has met residency requirements.
According to Srinivasa, his role is purely ministerial and those documents are taken at face value.
So what's to stop a candidate ineligible for a race from running?
The answer is, sadly, not much.
Florida Politics spoke to Srinivasa, the Pinellas County Supervisor of Elections and the Florida Division of Elections to find out how residency rules were enforced. The answers were troubling.
The local supervisor of elections office doesn't do it. They merely facilitate the election itself, not the paperwork and various details that go into the overall race.
The state is similarly removed, explaining it is not their role to enforce election eligibility rules.
"The legitimacy of a candidate's eligibility could be challenged in court or a contest of election could be filed after an election, but the Florida Department of State does not have authority under Florida law to enforce residency requirements, particularly at the local level, as our role is primarily ministerial," wrote Florida Division of Elections Communications Director Sarah Revell.
Revell pointed to a state statute governing contested elections. According to state law, any losing candidate or eligible member of an election's electorate can file a complaint questioning the validity of election outcomes, including in cases where residency is at issue. However, that statute only stipulates challenges against winning candidates.
There appears to be few ramifications for ineligible candidates. Further, the process is only triggered after the election is over, meaning a candidate can wage an entire campaign without ever having their eligibility formally challenged.
That has implications on campaign finance as legitimate candidates are forced to take seriously an opponent who shouldn't even be in the race to begin with. It could also have implications for candidates who would have been otherwise unopposed, extending the election process and, again, requiring more campaign funds to be raised.
This issue is not new.
"I repeatedly come across questions about residency," said University of South Florida Distinguished Professor of Government and International Affairs Susan McManus. "We have such a mobile population, most people either don't pay attention to it or don't know where the candidates live."
McManus said she doesn't know of any organized efforts to change enforcement guidelines for election violations.
Like the residency requirements, McManus also pointed to similar problems with campaign finance violations. Under that process, someone must file a complaint with the Florida Division of Elections, even for local races. That department then evaluates the complaint to determine whether or not it's valid and also how to dispose of the violations, whether by fine or criminal penalty. But that process takes so long, outcomes don't typically happen until after an election is over.
Candidates usually face fines and even those, McManus said, are often not collected.
On the residency issue, McManus said it's possible that if a candidate ran for office based on false residency claims, they could face fraud charges since they signed an affidavit swearing the requirements were met.
Still, it leaves a flawed process lacking in enforcement opportunities.
"At a minimum, there needs to be a clearer link between the violation and the penalty," McManus said.
For now, McManus said the best recourse might be public information.
"There's an opportunity to let people know if someone is ineligible and then they can decide whether it matters," she said.