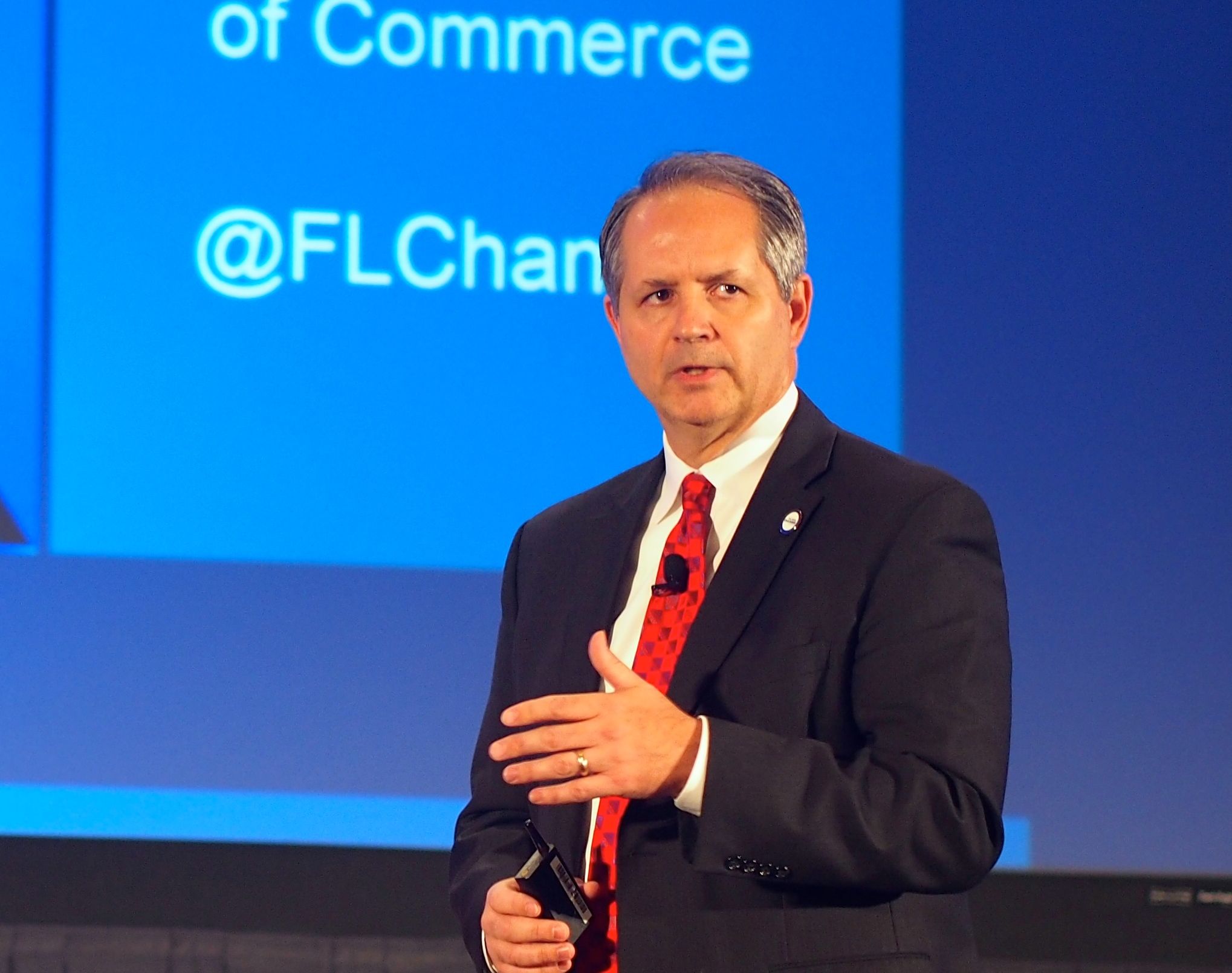 "Companies go where the talent is, not where the incentive is."
Right now, Florida has the 17th largest economy in the world. The Florida Chamber of Commerce wants to carve a path to the Top 10 by 2030.
Getting there will require some work, said Florida Chamber President and CEO Mark Wilson at the organization's Learners to Earners Workforce Summit, and it will take strategies that aren't typically put under the economic development umbrella.
"Companies go where the talent is, not where the incentive is," Wilson said Tuesday.
The main challenges the Sunshine State faces are in workforce development.
According to Florida 2030 — a research project published by the Chamber last year — half of the jobs that exist today will be gone in a little over a decade.
There are some immediate problems, including 289,700 open jobs that don't line up with the skills of the 357,000 job-seeking Floridians.
Making sure those jobs are replaced by new ones in emerging industries will require boosting numerous educational metrics.
Only 53 percent of Florida kids are ready for kindergarten; only 58 percent of third graders are reading at or above grade level — Wilson said the Chamber's goal is to boost both to 100 percent by 2030.
Those problems are already being addressed by The Children's Movement of Florida, a nonprofit run by state Rep. Vance Aloupis and masterminded by former Miami Herald publisher David Lawrence Jr.
But there are other concerns that don't have "owners," Wilson said.
Only 58 percent of 8th graders are performing at grade level in math class; and under 50 percent of the state's 10-million-person workforce have postsecondary credentials, be it a degree, a certificate or job training.
Additionally — and possibly of most concern — many workers are lacking "essential employability skills," a silo that houses intangibles such as reliability and communications skills.
The Chamber wants 80 percent of the workforce to be equipped with those skills come 2030.
"We don't have an owner. We don't even have a way to measure this. I don't care. We will 'will' this into existence," Wilson said.
A recent Israeli trade mission, held late last month, was eye-opening for Wilson, who said Florida could learn a thing or two from the Middle Eastern nation.
Fortunately, he said, Gov. Ron DeSantis "gets it."
DeSantis "hits this out of the box in a big way; we had a conversation about this on our recent trip to Israel. He understands what needs to be done."