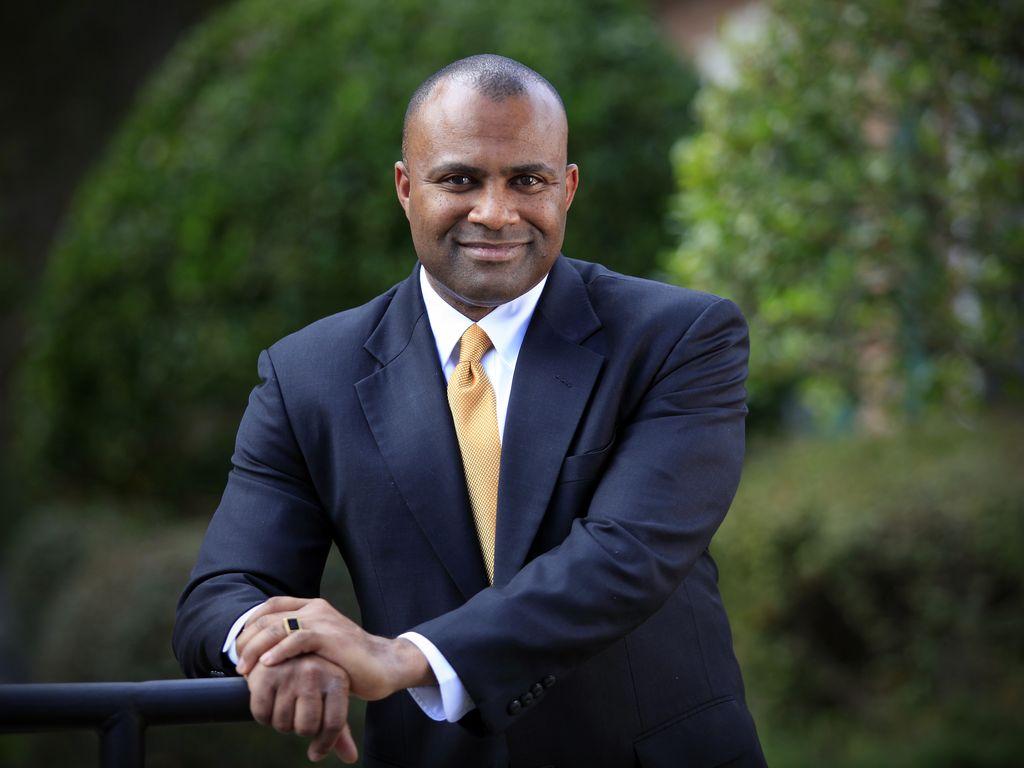 "That is not a good statistic and it shows that there is suffering and pain right here."
Department of Economic Opportunity head Ken Lawson said there are two Floridas at the Florida Chamber of Commerce's Learners to Earners Workforce Summit.
In one, there is plenty of opportunity.
In the other, it's easier to achieve success by leaving than staying.
"Who's hungry for opportunity? Who's hungry to grow? Who's hungry to make something happen here?" Lawson asked.
"Because if you are, you're like a lot of people in Florida who are hungry for more than what exists in their backyards.
"I'm from Gainesville, Florida, and I was born and raised there on the other side of the train tracks. In Gainesville, in my neighborhood, we had poor and working-class people," he said.
Lawson recounted two brothers he grew up with in the Gardenia Gardens housing complex in Gainesville.
"There was Mike and Paul. Mike and Paul — six-foot-four, charming, warm, exciting, great people.
"But the thing is, Mike stayed in Gainesville and because of the limited opportunities for people in my neighborhood, he grew old and stagnant, whereas Paul earned his bachelor's and master's degrees. He retired at 30 years as a master gunnery sergeant with a wife, children and grandchildren."
Whenever Lawson talks to Paul, he says he had to get out of Florida, telling Lawson that he felt there were no opportunities for him or his friends in the Sunshine State.
"There are people like Paul who want more, all right. And there are not just two brothers but two Floridas," he said.
"At DEO, when we talk about numbers, unemployment is at 3.4 percent — below the national average. Labor force, job growth is at 2.7 percent — above the national average.
"But here in our state, as you probably know, in the three categories of poverty, Florida is unfortunately above the national average. For adults, children under 18 and children under 5," he said.
"That is not a good statistic, and it shows that there is suffering and pain right here."
Lawson said he saw those two Floridas during a recent trip to Fort Pierce, but he also saw some light at the end of the tunnel.
"I saw a beautiful community in desperate need of jobs and opportunity. I saw people like Paul, who want more. But what was really good is I saw a combination of government, businesses and academia coming together."
A yacht repair business at the port has started reeling in workers trained at Indian River College, which received a workforce development grant from DEO.
That single business, Lawson said, will create up to 800 jobs.
"It'll give people the chance to stand up and rise, earn a good salary, have a family and fulfill their dreams," he said. "And that combination — that holy trinity — of government, business and academia can come together and help in our state.
"As the head of DEO, I want to be part of that linkage."
Lawson could have the opportunity to do just that given the 2019-20 budget includes $40 million for the Job Growth Grant Fund.
The money stood as a priority for Gov. Ron DeSantis, and Lawson says it will trickle into both urban and rural communities to sew the two Floridas together in all pockets of the state.
"When Miami has a fever, Marianna is bedridden, and they're sick, and they have pneumonia," Lawson said. "I'm not being flip because they just suffered from a devastating hurricane.
"For our rural communities, Gov. DeSantis has reached out during this session and gotten $7.7 million for our rural communities to help with rural infrastructure.
Some rural infrastructure money has already started flowing. Since Lawson took over as DEO head in January, the department has put $4.6 million into rural workforce and infrastructure projects.
"As leaders, we will find a way our minds, our energies together so government, business and the universities will help these people rise up," he concluded.