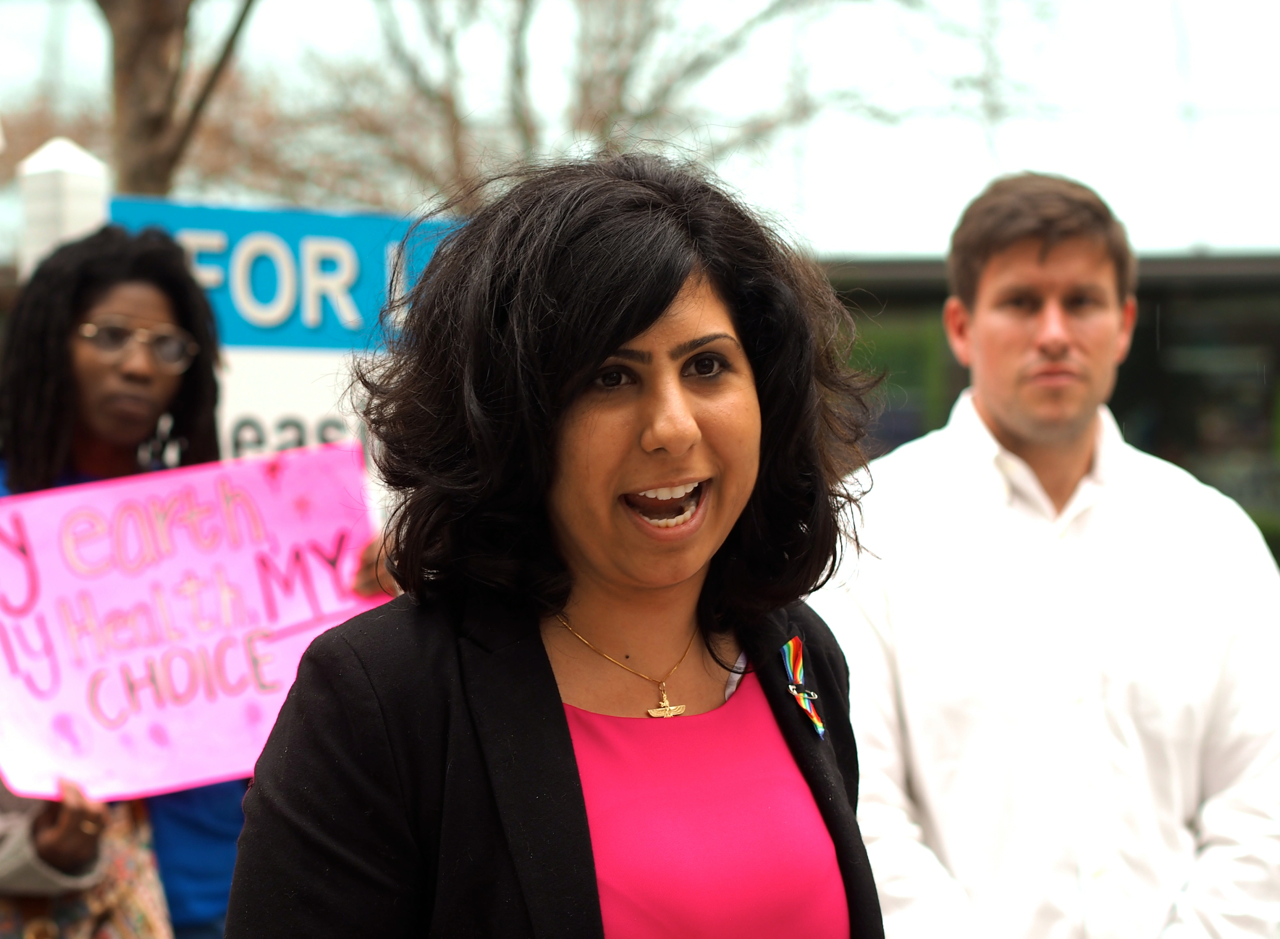 "We cannot let a reckless President ignore diplomacy."
State Rep. Anna Eskamani, the first Iranian-American lawmaker elected to public office in Florida, hammered President Donald Trump after reports emerged that Trump planned an airstrike on Iran late Thursday.
The New York Times reported that several members of the Trump administration backed a targeted airstrike on the country after Iran shot down a $130 million American drone earlier in the week.
But Trump reportedly called off the strike at the last minute, in part due to concerns that more than 100 people could have been killed. In her statement, Eskamani condemned the Iranian regime but rebuked the Trump administration for nearly carrying out the strike.
"I cannot believe that the United States government was just ten minutes away from killing 150 Iranians over a drone," Eskamani said.
"Yes, the Islamic Republican of Iran has a terrible record on human rights. Yes, the Iranian government imprisons people without reason and censors the public. The Iranian government should be held accountable by international peers and people across the world should be able to live life free, as their authentic selves.
"But the Iranian people are beautiful — they are literally my family, and we cannot let a reckless President ignore diplomacy and push us into another unnecessary and costly war."
According to reports on the airstrike, it's unclear the exact reason why it was called off. It also remains to be seen whether the strike was just delayed or scrapped altogether.
Reports say National Security Advisor John Bolton, Secretary of State Mike Pompeo and CIA Director Gina Haspel backed the strikes.
But Department of Defense officials warned that an attack could lead to escalation. Several American allies also praised the decision not to carry out the strike, and are pushing the U.S. to resolve the dispute with Iran through diplomacy instead.
The Trump administration has also said Iran is behind a series of strikes on oil tankers in the Gulf of Oman. But that claim has also been disputed by the owner of one of those vessels.