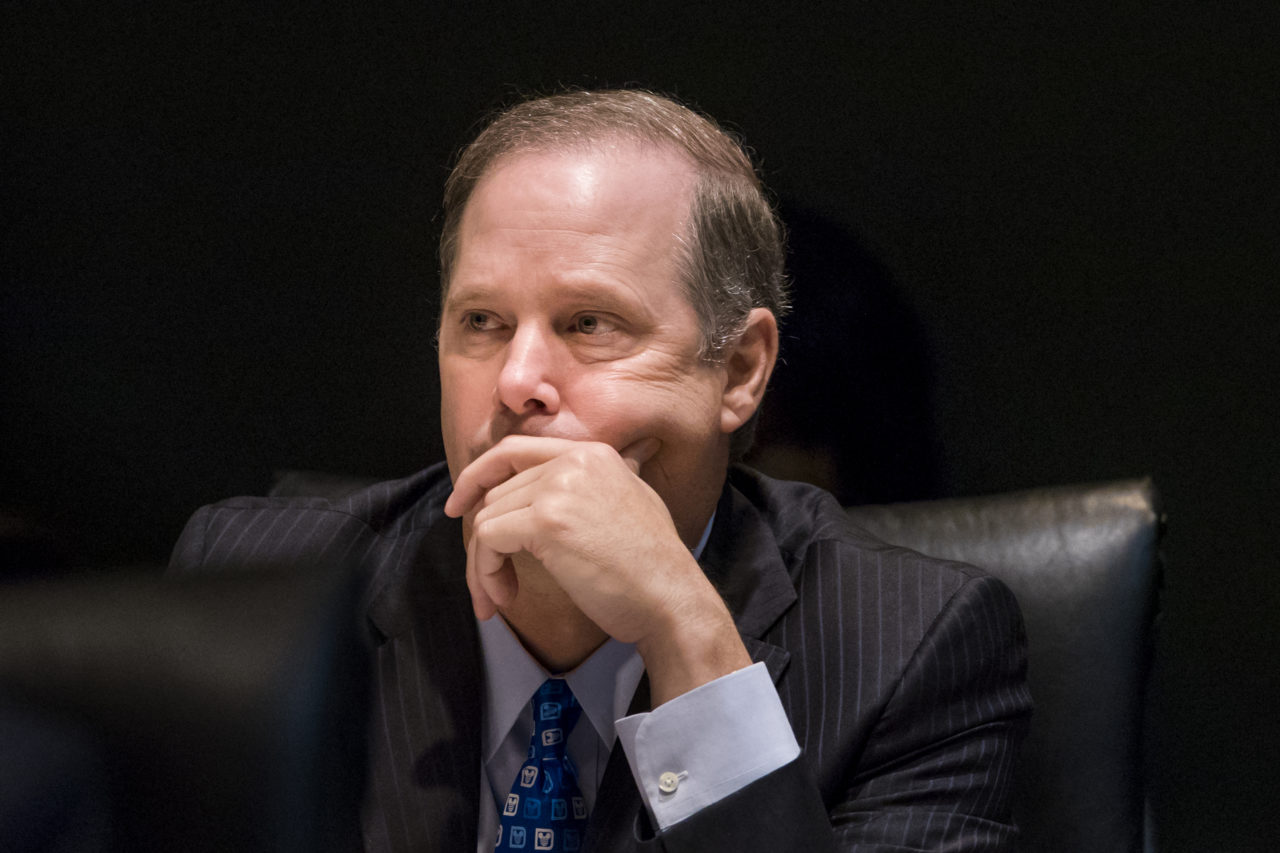 Most of Simpson's wealth comes from his egg farm.
Eggs are a pretty lucrative business for future Senate President Wilton Simpson. 
The Trilby Republican's net worth has increased by $10 million since he was first elected in 2012, according to his latest financial disclosure this week, and other disclosures on file with the state.
Most of Simpson's wealth comes from his egg business, Simpson Farms, and his asbestos removal company, Environmental Services, in Trilby. The publicly available financial disclosure forms dating back to 2012 came during the economic incline following the Great Recession. 
As of the end of 2018, the state senator reported a net worth of nearly $26 million. At the end of 2012, the year he first won election, Simpson reported a net worth of $15.6 million.
At the close of 2018, Simpson's egg farm was worth $14.4 million. In 2012 it was worth $8.4 million.
The asbestos removal firm is most recently worth $6.4 million. It had been worth $3 million.
Those business assets account for almost all of Simpson's overall increase in wealth.
In his most recent financial disclosures, Simpson reports a $500,000 homesteaded property on nearly 22 acres of land in Dade City. It's the same home Simpson lived in when he was first elected.
Simpson also owns a vacant lot in Dade City worth $121,000 and a $256,000 condo in Tallahassee.
Simpson financial reports show he doesn't owe any money on those properties. His only liabilities are on his business ventures, and they total about $6 million. (Most of that belongs to Simpson Farms.)
He reported $661,000 in a money market account, $25,000 in checking and $7,000 in savings. Simpson also reported $133,000 each in an IRA and Florida Deferred Compensation Plan.
Simpson draws a yearly $184,000 salary from Simpson Environmental Services, as well as $1.4 million in other profits. His legislative pay is $29,697 a year.
Simpson's overall worth did not substantially increase between 2017 and 2018. He reported about $600,000 in increased worth between those two years.
The state Senator reported his largest financial growth in 2013 and 2014 when his worth increased about $3 million each year. Since 2014, Simpson's growth has regularly grown about $500,000 to $1 million a year.
Assuming Republicans hold their majority in the chamber, Simpson is slated to become Senate President for 2020-22, after Bradenton Republican Bill Galvano.