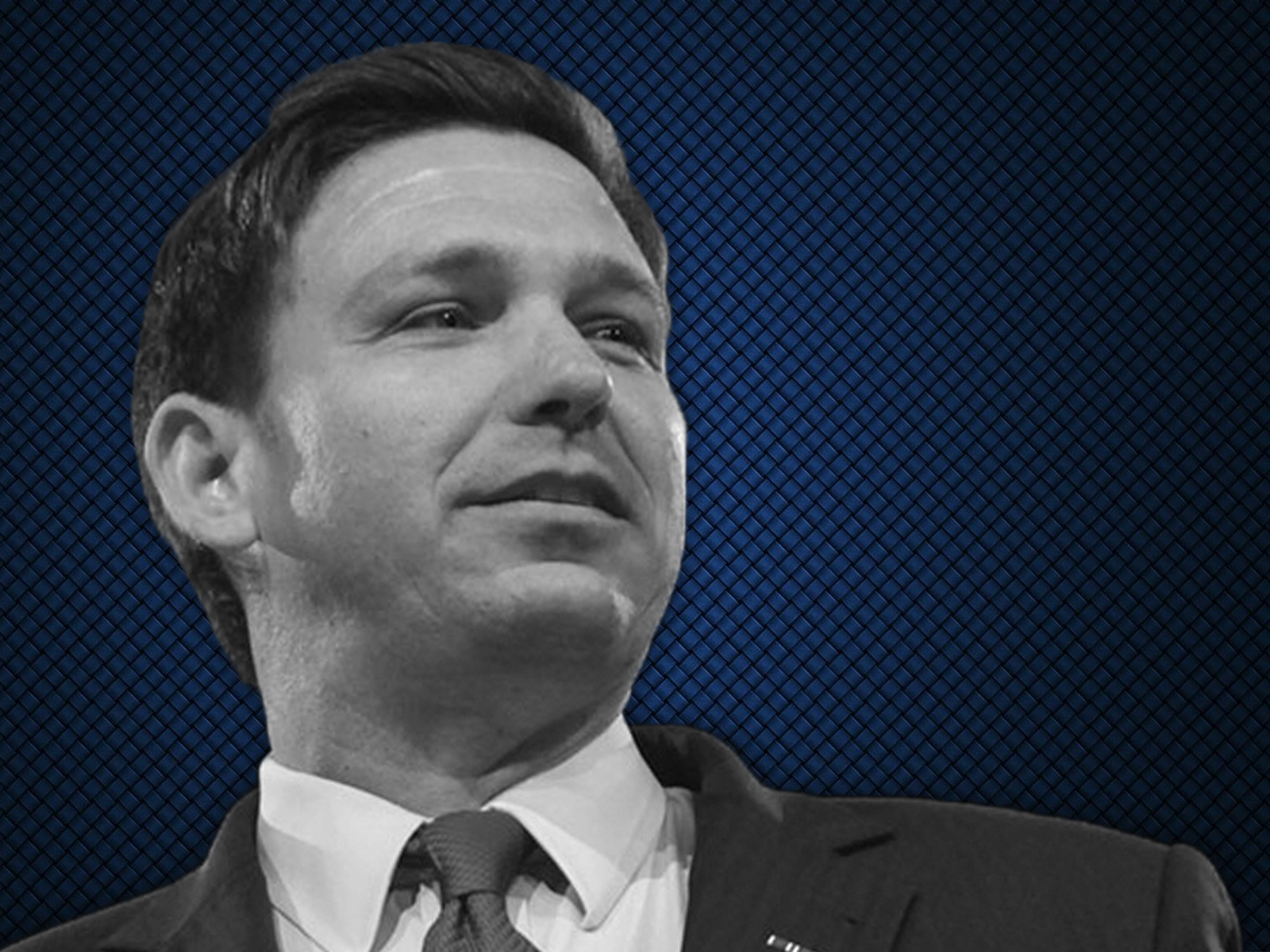 Gov. Ron DeSantis signed his first state budget Friday, one week after the Legislature sent it to him for review.
The $91.1 billion spending plan approved by the Legislature is the largest in state history. DeSantis' gave it a trim before giving it the okay, vetoing $131 million in appropriations, but it still beats out last year's budget by more than $2 billion.
"I think it was a successful budget," DeSantis told reporters during a Friday afternoon press conference. "It's a fiscally responsible budget. We put taxpayers first. But the things that Floridians care about, education, the environment and transportation, we were there for that."
The Republican Governor, however, also made clear his rationale for vetoing many local projects: "There were some local things in there, like, do you want to refurbish a municipal emergency operations center? To me, that's more of a county function.
"And so, if I (fund) one in this county, then do I've got to do all of them? So when I looked at local projects, I wanted to see, is there a real connection to an overall state policy," he added.
"Look, we were very supportive of a lot of water projects throughout the state. I think that that's reinforcing my overall policy. If I thought something was more properly done at either the city or the county level, then … I wanted to have them to take the reins on that."
Senate President Bill Galvano, a Bradenton Republican, said he "respect(s) the Governor's prerogative to exercise his line item veto authority."
"…While we do not agree with every decision, it is clear that Gov. DeSantis takes his responsibility very seriously and that he has remained open-minded and approached the review process very deliberatively," Galvano said in a statement.
"In just a few short months we will return to Tallahassee to begin the process of crafting the budget for the 2020-21 fiscal year, and we will have another opportunity to address the needs of our constituents," he added. The 2020 Legislative Session begins  Jan. 14, with the first committee week slated for this September.
The budget (SB 2500) includes $682 million for the environment, a major priority of DeSantis' heading into the 2019 Legislative Session. About $400 million of that cash will be used for Everglades restoration projects, $100 million will be put toward springs restoration and $25 million will be used to combat blue-green and red tide algal blooms — that includes $3 million in recurring funding for red tide research signed into law yesterday.
"Without Gov. DeSantis' environmental leadership and bold request for $2.5 billion over 4 years for Everglades and clean water initiatives, we would not be welcoming a budget with this record level of funding," said Eric Eikenberg, CEO of the Everglades Foundation. "His recognition of the link between our unique environmental resources and health of Florida's economy set the tone for the Legislative Session and, we believe, was instrumental in securing record funding for Everglades restoration."
Though DeSantis got his wish on environmental spending, including $107 million specifically to expedite the Everglades Agricultural Area Reservoir, lawmakers didn't grant him the $100 million he wanted for Florida Forever, the state's conservation land-buying fund. The program got $33 million this year.
Money for the Hurricane Michael recovery effort was DeSantis' other big ask this year, and the Legislature stepped up with $220 million for a wide array of projects in the Panhandle.
K-12 schools make up $21.8 billion of the overall budget, a $700 million increase over last year. That equates to a $242 increase in per-pupil funding, including a $75 increase in the base student allocation, which school districts have more flexibility in spending.
Also included in the education portion of the budget is $285 million for the "Best and Brightest" teacher bonus program. DeSantis had sought $423 million for teacher bonuses.
On the economic development front, lawmakers set aside $40 million for the Job Growth Grant Fund and kept VISIT FLORIDA around, though they cut funding to the tourism marketing agency from $76 million to $50 million.
"When I took office, I wanted to ensure that we would present a bold budget to Floridians that is both aspirational and attainable," DeSantis said in a news release.
"I am pleased that we have accomplished this goal with the Bold Vision for a Brighter Future budget that includes the highest level of per student spending ever, record investments in our Everglades and water resources, and much needed funding for hurricane recovery, mental health, opioid abuse, public safety, and transportation and infrastructure."
"Although this budget includes increased investments in a number of areas, it is also respectful to Florida taxpayers, providing them nearly $400 million in tax relief. We can be proud of this budget knowing that we are protecting the interests of the men, women and children of Florida."
The cuts included the week long hurricane preparedness sales tax holiday held at the beginning of the month, as well a back-to-school tax holiday set for Aug. 2 through Aug. 6.
The remainder of the cut will head to businesses, which will see the sales tax on commercial rents shaved down 5.5 percent from their current rate of 5.7 percent.
The Governor's office also touted a pair of public safety projects, including an $18.6 million expansion to Florida's crime databases and $28 million to boost crime prevention programs for at-risk youth, the latter of which was celebrated by Department of Juvenile Justice Secretary Simone Marstiller.
"I would like to thank Governor DeSantis and the Florida Legislature for continuing to invest in Florida's at-risk youth by supporting prevention and early intervention services as well as supporting funding to increase the level of evidence-based treatment services for those youth most in need," Marstiller said in a prepared statement.
"The funding provided will ensure that we continue to best serve youth and families and remain focused on public safety for all Floridians."
The budget was also a win for the Florida Department of State, which received an eightfold increase in state funding for the arts as well as $2.8 million to bolster election security, particularly cybersecurity, which has been a concern since FBI informed state officials last month that Russian hackers successfully breached two counties' election data ahead of the 2016 election.
"Governor DeSantis has demonstrated a steadfast commitment to ensuring Florida's elections are protected, and this additional funding will help address any areas of critical need in our elections systems prior to the 2020 elections," said Secretary of State Laurel Lee, adding that the arts and cultural grants funding "will enhance the quality of life in communities across the state."
Late Friday, Terrie Rizzo – chair of the Florida Democratic Party – called DeSantis' decisions "a step backward" in a statement.
"Republican budgets in Florida have always reflected the same self-serving politics that have defined the past 20 years of GOP rule in our state: Slashing investment in our public schools, refusing to fully-fund land buys to protect our environment, and once again failing to expand healthcare and public safety options for Florida families," Rizzo said.
"Today's budget is more of the same.  It's a budget full of corporate handouts and tax loopholes all paid for by cutting funding to public schools, slashing environmental protection programs, and does nothing to curtail the spiraling healthcare costs which are crippling Florida families."
The budget goes into effect July 1, the start of the state's 2019-20 fiscal year.