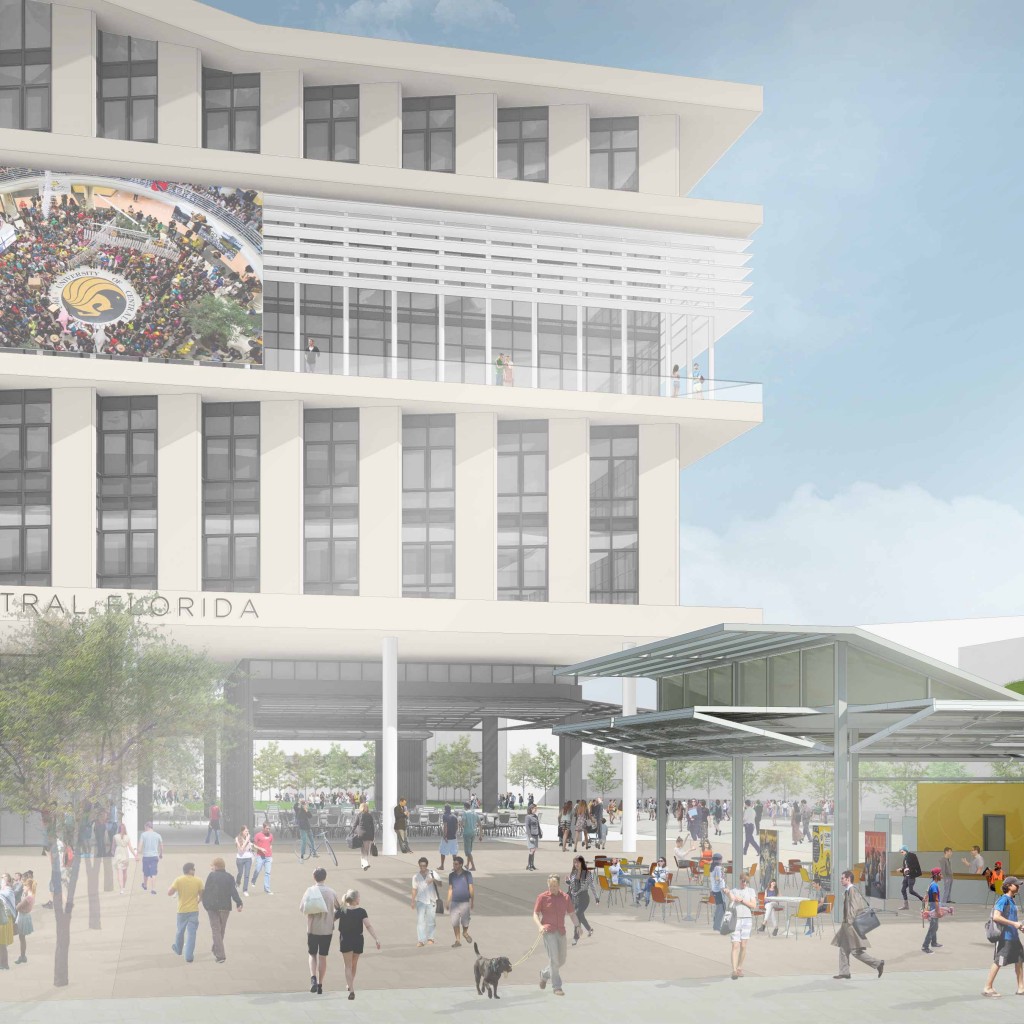 Seminole County lost money for its juvenile detention center
Gov. Ron DeSantis' vetoes of Central Florida line items in the state budget include cuts of money that would have gone toward the University of Central Florida's downtown campus, the city of Orlando's DNA testing lab, and the smart street corridor project in Altamonte Springs.
On Friday afternoon DeSantis announced he had made $131 million line-item vetoes to the state's 2019-20 $91.1 billion budget (SB 2500).
To be sure, considerable state funding appropriated by the Legislature for some high-priority, high-profile items aimed at Central Florida made into the final budget. That includes:
— $500,000 for the Pulse Memorial and Museum;and
— $3 million for Daytona State College's rising campus in Deltona.
But statewide, a couple hundred budget items were not saved from the red pen. Among the Central Florida programs losing money through DeSantis' vetoes:
— $1.693,525 set for the University of Central Florida downtown campus.
"While the loss of these operating funds is disappointing, we will welcome nearly 8,000 UCF and Valencia College students on August 26, and we are committed to ensuring this veto will not impact our students and faculty," Chad Binette, UCF's assistant vice president for communications said in statement. "This shared, innovative campus will place students in close proximity to high-demand jobs and internships and provide new educational pathways to our community."
— $6 million for tools and equipment for BRIDG, the high-tech sensors project that is a partnership with UCF to anchor the NeoCity development in Osceola County. DeSantis also vetoed $250,000 for a fire safety program there.
— $100,000 for the Orlando Police Departments' rapid DNA testing lab.
— $1 million for Altamonte Springs' autonomous vehicle smart corridor being developed along State Road 436.
"It was a very small part of the overall private sector project, and in the next couple of weeks we'll figure out next steps," said Altamonte Springs City Manager Frank Martz.
— $500,000 for Seminole County's Juvenile Detention Center.
— $184,175 for the Apopka Birding Park.
— $650,000 for the 4Roots Farm and Agriculture Center in Orlando.
— $100,000 for Orlando's Citrus Parade.
— $500,000 for an Apopka fire station.
— $88,000 for Volusia County Schools' STEM in Elementary Schools program.
— $100,000 for the Lake-Sumter State College safety facility upgrades.