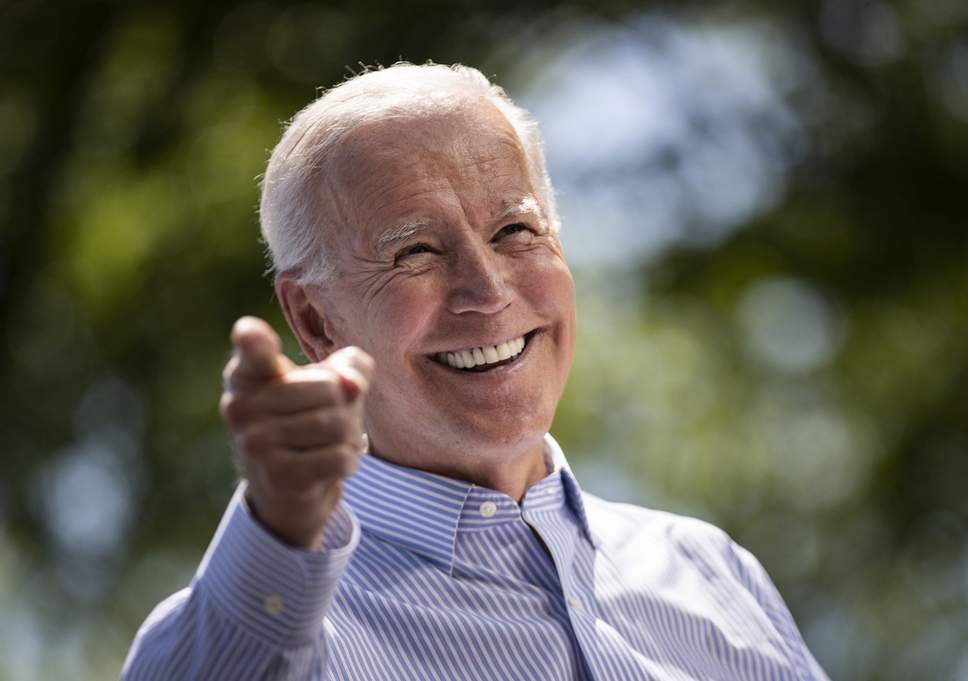 Biden has more support than all other primary candidates combined.
Nine months out from primary Election Day, former Vice President Joe Biden is the clear front-runner among Florida Democrats.
A St. Pete Polls survey commissioned by Florida Politics found the Delaware Democrat with 47 percent support among registered Democrats, more than all other primary candidates combined.
Biden's closest competitor is Massachusetts U.S. Sen. Elizabeth Warren at 11.8 percent, followed by South Bend Mayor Pete Buttigieg at 8.4 percent and Vermont U.S. Sen. Bernie Sanders at an even 8 percent.
The next tier includes California U.S. Sen. Kamala Harris at 6.2 percentage points, New Jersey U.S. Sen. Corey Booker at 3.2 percent and former Texas U.S. Rep. Beto O'Rourke at 1.8 percent.
About one in seven of the poll's respondents said they were backing one of the other candidates in the field of 25, or that they haven't decided who they would vote for.
The poll, conducted June 22-23, shows a similar pecking order to recent presidential primary polls conducted in other states, as well as nationwide polls, though Biden's lead is much larger in the Florida poll.
Additionally, the poll shows a larger share of the vote for Warren and Buttigieg, mostly at the expense of Sanders, who is the second-place candidate in most other measures.
St. Pete Polls also asked registered Democrats whether electability or shared values were more important to them when deciding which candidate to support.
About 56 percent said electability was their top motivator, while nearly 36 percent said shared values. The remainder said they were unsure.
The St. Pete Polls survey comes as most of the Democratic contenders are landing in the Sunshine State for the first round of primary debates, which will be held in Miami this week.
Some of those candidates have planned events around the state while they wait for their opportunity to take the stage.
Buttigieg and California U.S. Rep. Eric Swallwell both stopped in Miami Friday to speak at a conference hosted by the National Association of Latino Elected and Appointed Officials (NALEO).
O'Rourke was in Tampa Monday to meet with Florida veterans and on Thursday he will visit the migrant detention center in Homestead. Additionally, Washington Gov. Jay Inslee held an event at Everglades Holiday Park Monday morning.
The Democratic National Committee (DNC) limited the first debate to 20 candidates, with 10 scheduled to debate Wednesday night followed by a second 10-person debate on Thursday.
The Wednesday lineup: Booker, former Housing and Urban Development Secretary Julián Castro, New York City Mayor Bill de Blasio, former Maryland U.S. Rep. John Delaney, Hawaii U.S. Rep. Tulsi Gabbard, Inslee, Minnesota U.S. Sen. Amy Klobuchar, O'Rourke, Ohio U.S. Rep. Tim Ryan, and Warren.
The Thursday lineup: Colorado U.S. Sen. Michael Bennet, Biden, Buttigieg, New York U.S. Sen. Kirsten Gillibrand, Harris, former Colorado Gov. John Hickenlooper, Sanders, Swalwell, author Marianne Williamson, and entrepreneur Andrew Yang.
St. Pete Polls used an automated phone polling system to contact 2,022 registered Democrats over the weekend.
The responses were then weighted by age, race, gender and media market to account for proportional differences between the respondents' demographics and the demographics of Florida's active Democratic voter population.
It has a margin of error of plus or minus 2.2 percentage points at a 95 percent confidence level.