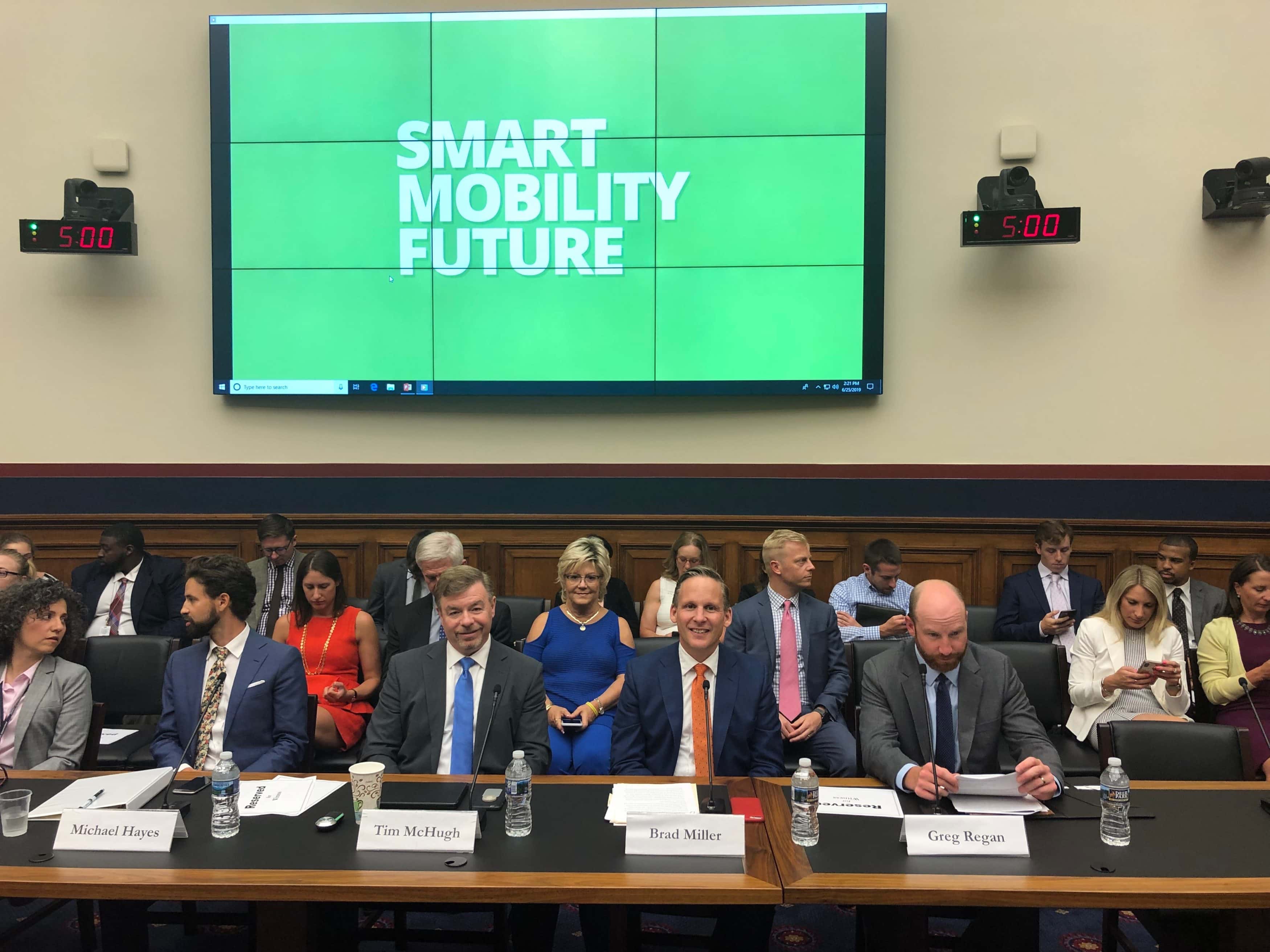 "We do think that these TNCs and other modes can compliment transit."
Pinellas Suncoast Transit Authority CEO Brad Miller testified before a congressional committee Tuesday about the benefits of mobility on demand services.
Speaking at a Subcommittee on Highways and Transit Roundtable, Miller explained how partnerships with transportation network companies like Uber and Lyft are complimenting traditional mass transit. 
"We do think that these TNCs and other modes can compliment transit, but in our main corridors and in our urban centers we're always going to need mass transit," Miller said.
PSTA has three programs that provide alternative ways for people to use public transportation through private service. The agency's TD Late Shift program allows riders who work third-shift jobs to take a bus to work, but use Uber or a taxi to get home because buses don't run in the middle of the night. 
Its Direct Connect program offers a first-mile/last-mile solutions to public transportation users by allowing them to take a subsidized Uber or taxi ride to and from bus stops. Another paratransit program helps people hail a private ride on PSTA's dime instead of using the agency's dated DART program, which requires scheduling a ride 24-hours in advance and has had issues with reliability. 
"The programs that we've done at PSTA, they're not replacing transit," Miller said. "We make sure they're complimenting transit. We're connecting people to bus routes."
PSTA launched the third phase of Direct Connect last April. Since then, ridership has more than doubled and the number of trips taken on the service has grown 300 percent.
The TD Late Shift program also saves PSTA money. To run bus service that would support the programs users, PSTA would have to pay about $8 million a year. The partnership with Uber and taxis costs less than $650,000 annually. 
The Congressional subcommittee hearing was intended as a fact-finding mission to establish transit agency needs from the federal government. 
Miller came with two asks. First, he wants Congress to update its formula for how transit agencies report ridership to include services like his agency's partnerships with Uber, Lyft and taxi companies. Those rules, Miller said, haven't been updated since the 1990s.
"And things like Uber and Lyft didn't exist then," Miller said. 
Right now, PSTA and other transit agencies with similar partnerships cannot report ridership from mobility on demand services. Those ridership numbers are used to calculate how much money agencies get from the federal government.
Miller also wants Congress to ensure continued funding for innovation grants for transit agencies. PSTA used the Federal Transit Administration's Mobility on Demand Sandbox program to fund some of its partnerships. If that money were to dry up, it would make it more difficult for PSTA to continue targeting innovative solutions to modern transit issues. 
Miller also addressed issues relating to access. He recommended researching ways to establish more access to wheelchair-accessible vehicles and potential subsidies for low-income residents to be able to use private mobility options like electric scooters or bike share.