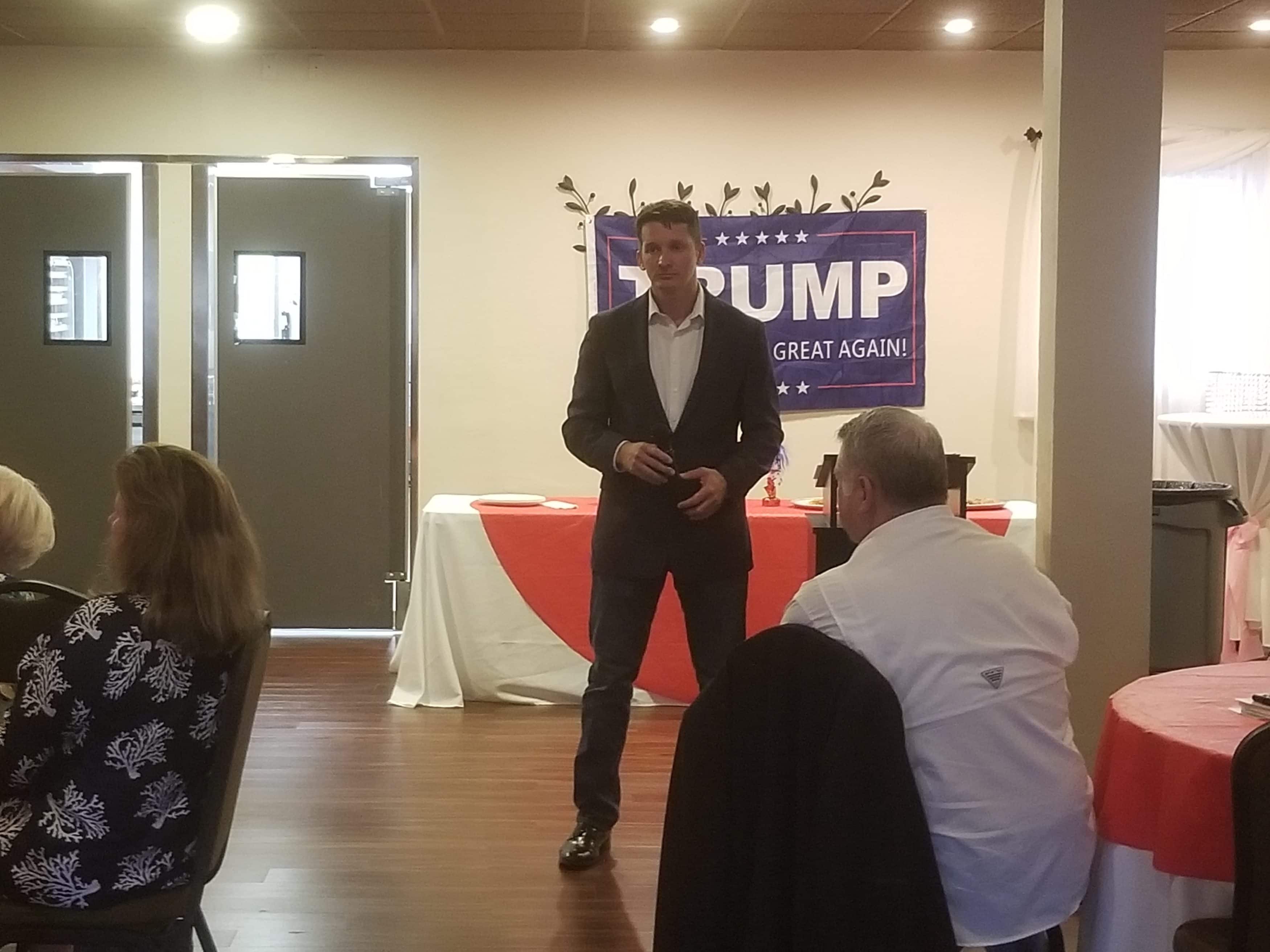 "I was always in support of making it a statewide initiative."
State Rep. Dane Eagle lists allowing classroom teachers to be armed as one of the most important successes of the Legislative Session.
Now, he wants voters in his district to convince their School Board to pull the trigger on expanding the state's Guardian program.
"Go lobby our school board and tell them what to do," he said. "It's important to protect our students."
The Lee County School Board earlier this year voted unanimously against letting teachers carry guns on campus, despite the Legislature giving the district the ability to allow educators to carry concealed weapons.
"We definitely emphasize the teachers being in the classroom to teach and our SROs (school resource officers) are there to do their job as far as protecting," School Board member Debbie Jordan told Fox 4 in April.
Eagle, the House Republican Leader, told the Cape Coral Republican Club he disagrees with that choice.
"I was always in support of making it a statewide initiative," Eagle said.
"If you are a teacher in the state of Florida, I think the Second Amendment applies to you, and I don't think it should be determined by what county you live in."
He specifically noted Aaron Feis, a coach at Parkland's Marjory Stoneman Douglas High School who died defending students during the Parkland shooting.
"I don't know if he was a concealed weapons holder, but he would not have been allowed to bring a gun on property that day," Eagle said.
He noted the expanded program won't require teachers to carry weapons, but he feels prohibiting them from doing so violates their rights. He'd like to see every school district in Florida allow teachers to arm themselves given the required training.
During conversations with constituents, Eagle also said he hopes the Florida Supreme Court will deem a proposed constitutional amendment banning assault weapons as unconstitutional.
Beyond school safety issues, Eagle primarily touted the fiscally conservative policies passed out of the Legislature.
The budget ultimately signed into law last week by Gov. Ron DeSantis came in at $90.9 billion. By comparison, the slightly less populous New York State has a budget of nearly $180 billion.
"New York has less people that us but their state budget is twice the size," he said.
He also touted how of the money is budgeted will go toward water quality projects in Southwest Florida.