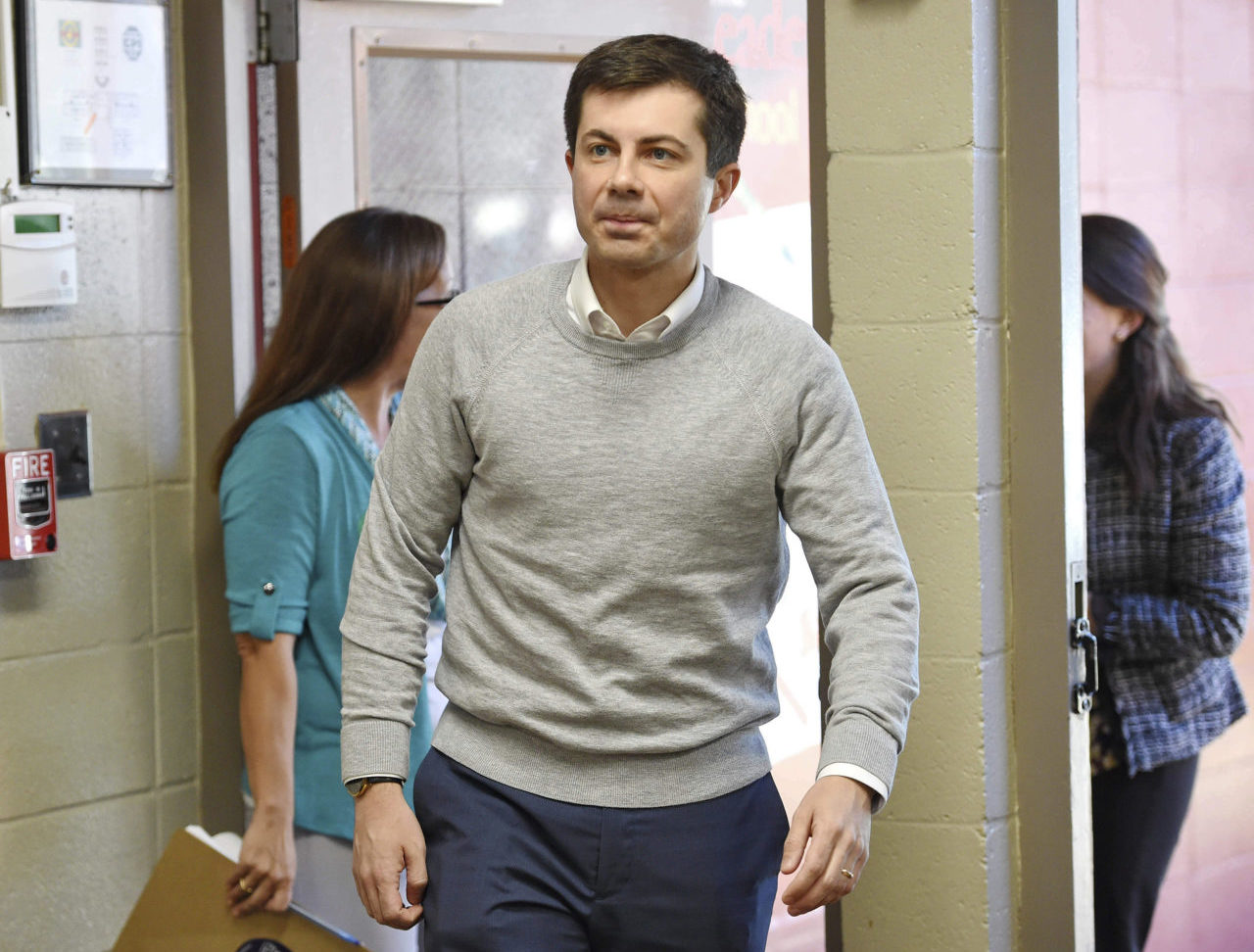 "He represents the best of integrity, honesty and compassion."
South Bend, Indiana Mayor Pete Buttigieg managed to nab a handful of endorsements from state and local politicians while visiting Florida for the Democrats' first presidential debate.
Buttigieg is one of 25 candidates currently running for the nomination. Now, state Rep. Loranne Ausley, Fort Lauderdale Mayor Dean Trantalis and Parkland Mayor Christine Hunschofsky are all backing his bid.
"Mayor Pete understands the unique challenges facing everyday people," Ausley wrote on Twitter. "It's time for a new generation of leadership to unite us around our shared values. Proud to support Pete for President!"
"I am pleased to announce my wholehearted endorsement of Mayor Pete Buttigieg for President of the United States," added Trantalis late Thursday. "He represents the best of integrity, honesty and compassion. He will lead our country forward."
Hunschofsky called 2020 "a real opportunity for our nation to elect a leader who will run toward, not away from, the toughest challenges we face today. @PeteButtigieg is exactly the kind of leader we need in this day and age. I'm proud to endorse fellow Mayor Pete to be the next #POTUS."
Buttigieg was among a group of 10 candidates who took the debate stage Thursday night at the Adrienne Arsht Center. He was also one of several candidates to travel to the Homestead migrant facility Friday morning as part of an invite from U.S. Rep. Debbie Mucarsel-Powell.
He reiterated comments from Thursday night's debate, questioning Republicans who preach family values yet support President Donald Trump's immigration policies.
"They talk about family values. They talk about faith. They talk about freedom," Buttigieg said. "Are we seeing family values? Are we seeing freedom in that building?"
Looking forward to cheering on my friend @PeteButtigieg tonight. Mayor Pete understands the unique challenges facing everyday people. It's time for a new generation of leadership to unite us around our shared values. Proud to support Pete for President! #DemDebate

— Loranne Ausley (@LoranneAusley) June 27, 2019
I am pleased to announce my wholehearted endorsement of Mayor Pete Buttigieg for President of the United States. He represents the best of integrity, honesty and compassion. He will lead our country forward.

— Mayor Dean J. Trantalis (@DeanTrantalis) June 27, 2019
2020 presents a real opportunity for our nation to elect a leader who will run toward, not away from, the toughest challenges we face today. @PeteButtigieg is exactly the kind of leader we need in this day and age. I'm proud to endorse fellow Mayor Pete to be the next #POTUS

— Christine Hunschofsky (@CHunschofsky) June 27, 2019