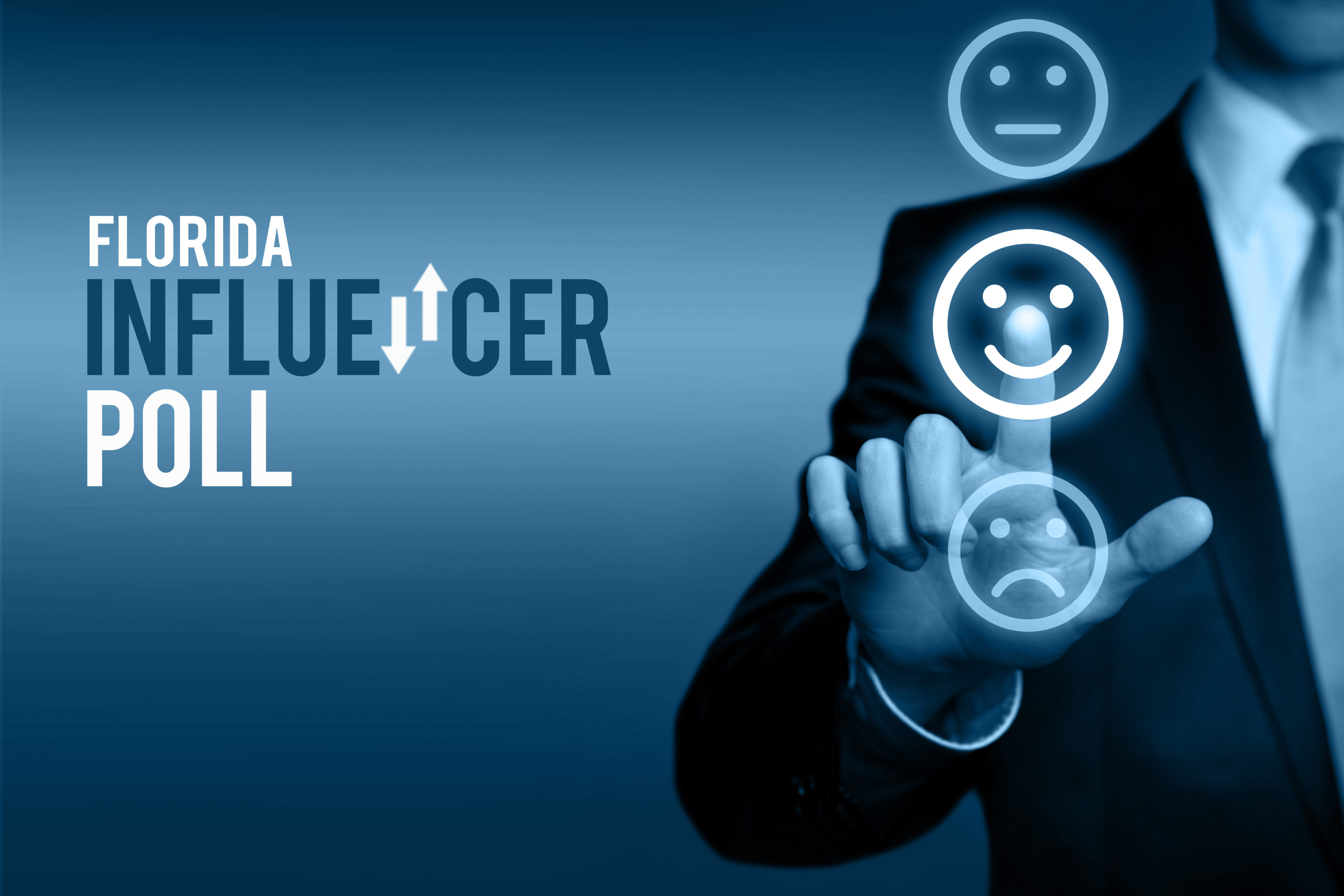 Did Kamala Harris secure place on ticket? Will Joe Biden make it?
What will the long-term ramifications be from the presidential debates this week in Miami?
Florida Politics asked 75 political insiders in the wake of first Democratic dogfight what the future looks like for key players.
While a St. Pete Polls survey before the debates showed former Vice President Joe Biden the clear front-runner, Influencers aren't so sure anymore.
After some stinging blows on the second debate night, only about 16 percent of Democrats feel certain Biden will be the eventual Democratic nominee. That includes 20 percent of nonpartisan respondents, 17 percent of Republicans and just 14 percent of Democrats.
About 51 percent still say 'maybe' on Biden, including 59 percent of Democrats, 49 percent of Republicans and 20 percent of NPAs.
But 69 percent of Influencers issued a hard 'no' on Biden's ambitions. Some 60 percent of NPA respondents think his time is done, along with 34 percent of Republicans and 28 percent of Democrats.
"Biden really hurt himself, though he may recover," said one Influencer.
"Still, his age may be a real factor after all — not because his rivals are calling attention to it, but because he did, as he was slow, flustered and weak when facing a little bit of fire."
Harris was picked the winner of the debates by most Influencers, but how much does that truly bring up her stock?
When asked if the California Democrat will land on the ticket, more than 18 percent say yes.
One enthusiastic Democrat respondent said she's guaranteed her spot as the presidential nominee.
But 17 percent see her as a likely vice presidential pick now. That includes 28 percent of Democrats, 20 percent of NPAs and 10 percent of Republicans.
But 5 percent of Republicans don't see her on the ticket, and one Democratic voter feels the same way.
That said, the overwhelming opinion is that it's just too soon to say.
About 77 percent of respondents say it's too early to tell if Harris makes the ticket. That includes 66 percent of Democrats, 80 percent of NPAs and 85 percent of Republicans.
But one loser from the debate affair? Influencers nearly unanimously agree it's time for New York Mayor Bill de Blasio to leave this race immediately.
That included every one of our Democratic and nonpartisan Influencers and all but three of our Republican voters.
"de Blasio is hilarious and clearly suffers from Dunning-Krueger Syndrome," said one Influencer.
It's unclear if the de Blasio hate stems entirely from the debate or his incredible misstep quoting Che Guevara in a Miami airport. But does it matter anymore? Everyone wants him out.
The Florida Influencer Poll, conducted monthly, solicits opinions on current events from the state's top consultants, fundraisers, PR mavens, lobbyists, and staffers.
Those who consider themselves as "Influencers" and want to be included in future polls can send an email to [email protected].
___
The Influencers who took part in this survey are: Tom Alte, Jason Altmire, Phil Ammann, Roger Austin, Mario Bailey, Albert Balido, Ashley Bauman, Geoffrey Becker, Wayne Bertsch, Amanda Bevis, David Biddle, Ron Bilbao, Reggie Cardozo, Kevin Cate, Jordan Connors, Gus Corbella, Javi Correoso, Jon Costello, Husein Cumber, Jim Daughton, Richard Denapoli, Pablo Diaz, Víctor DiMaio, Ryan Duffy, Pete Dunbar, Barry Edwards, Trip Farmer, Mike Fasano, Carlo Fassi, Cesar Fernandez, Mark Ferrulo, Matt Florell, Don Gaetz, Julia Gill Woodward, Pamela Goodman, Abel Harding, Rich Heffley, Fred Karlinsky, Natalie Kato, Micah Ketchel, John Konkus, Beth Lerner, Shannon Love, John Lux, Beth Matuga, Tracy Mayernick, James Miller, Ed Moore, Edie Ousley, Alex Patton, Darryl Paulson, Ron Pierce, Samantha Pollara, Noah Pransky, Bert Ralston, Foyt Ralston, Marc Reichelderfer, Franco Ripple, Ashley Ross, Jason Roth, Elnatan Rudolph, Ron Sachs, Meagan Salisbury, Stephen Shiver, Alex Sink, Eileen Stuart, Allison Tant, Jenn Ungru, Claire VanSusteren, Ashley Walker, Screven Watson, Christian Weiss, Susie Wiles, Skylar Zander.