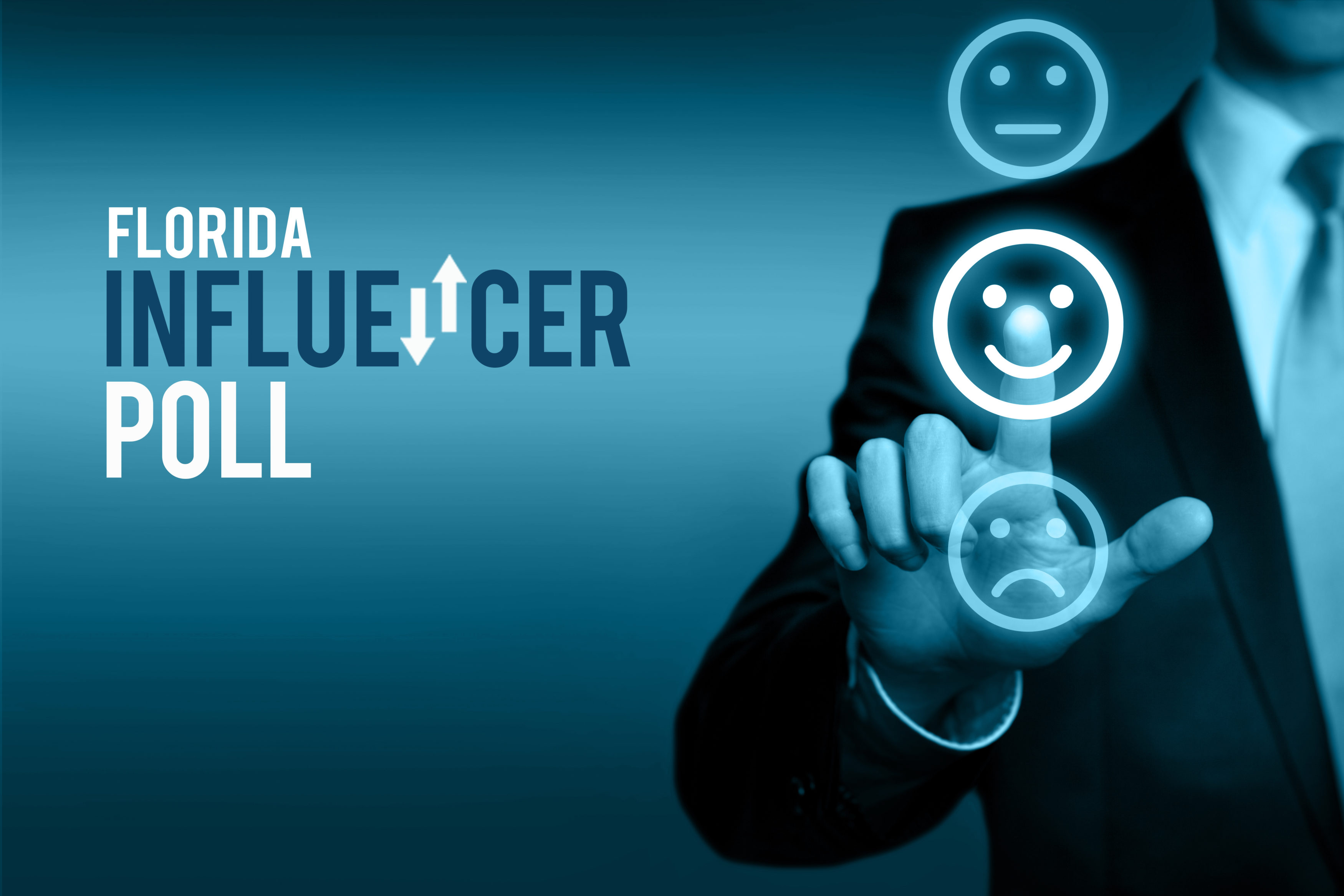 Insiders spotlight strong showings by Kamala Harris, Elizabeth Warren.
Florida last week hosted the first presidential primary debates of the 2020 cycle. But who among the 20 Democratic contenders taking the Miami stage left the Sunshine State as a hotter commodity?
Florida Politics checked in with 75 of Florida's top political junkies and an overwhelming number agreed who 'won' the debates.
Spoiler alert: She hails from California.
Thanks to the high number of contenders and low threshold for making the first debate, the event spread over two nights.
The Adrienne Arsht Center for Performing Arts hosted 10 candidates on Wednesday. Our Influencers agreed Massachusetts Sen. Elizabeth Warren stood out in that field.
About 55 of Democrats in our poll spotlighted Warren as the night's winner, as did 44 percent of Republicans and 40 percent of non-partisans.
That said, former HUD Secretary Julián Castro also impressed about 31 percent of Democrats in our survey.
New Jersey Sen. Cory Booker won over a modest 7 percent. Hawaii Rep. Tulsi Gabbard and Minnesota Sen. Amy Klobuchar each picked up a single vote from Democratic Influencers.
Republicans were a little more distributed in assessments. About 20 percent saw Castro as the winner, with 17 picking Booker. Some 10 percent appreciated Gabbard and 7 percent Klobuchar, while former Maryland Rep. John Delaney got a vote from a single GOP Influencer.
About 40 percent of NPA watchers favored Castro, the same as the number who picked Warren, while one of them picked Gabbard.
So what of the second night? Of the 10 candidates on stage Thursday, Influencers overwhelmingly picked California Sen. Kamala Harris as the night's big winner.
That includes 83 percent of Democratic respondents, 85 percent of Republicans, and every one of the nonpartisan Influencers.
"With her performance, Sen. Harris has set the conversation on what the future of the Democratic Party and Country should look like," said one respondent, who compared his performance to that of successful 2008 candidate Barack Obama.
Outside Harris, 10 percent of Democrats saw South Bend, Indiana Mayor Pete Buttigieg as the winner and 5 percent picked former Vice President Joe Biden.
Meanwhile, among Republican watchers, 12 percent saw Buttigieg as the winner and a lone vote came in for Vermont Sen. Bernie Sanders.
As for a big winner, Harris stood out from the field. Some 80 percent of respondents chose the Californian as the top debater, including 90 percent of Democrats, 71 percent of Republicans and all independents.
"She is smart, ambitious and mean as hell and not to be underestimated (which, if she ever was, will not happen again after last nite)," wrote one Influencer.
Outside of that, 7 percent of Democrats picked Biden. A single Democratic Influencer picked Buttigieg.
Outside of that, 10 percent of Republicans saw Gabbard the winner of the first debates, and another 10 percent said Buttigieg. About 5 percent of Republicans pointed to Warren, and single votes came in for Booker and Castro.
One GOP Influencer said President Donald Trump was the big winner.
"Unimpressive. Of the 20 candidates, not one of them stood out. I can't see any of them beating Donald Trump," one Influencer said.
The Florida Influencer Poll is conducted monthly and solicits opinions on current events from the state's top consultants, fundraisers, PR mavens, lobbyists and staffers.
Those who consider themselves as "Influencers" and wish to take part in future polls can send an email to [email protected].
___
The Influencers who took part in this survey are: Tom Alte, Jason Altmire, Phil Ammann, Roger Austin, Mario Bailey, Albert Balido, Ashley Bauman, Geoffrey Becker, Wayne Bertsch, Amanda Bevis, David Biddle, Ron Bilbao, Reggie Cardozo, Kevin Cate, Jordan Connors, Gus Corbella, Javi Correoso, Jon Costello, Husein Cumber, Jim Daughton, Richard Denapoli, Pablo Diaz, Víctor DiMaio, Ryan Duffy, Pete Dunbar, Barry Edwards, Trip Farmer, Mike Fasano, Carlo Fassi, Cesar Fernandez, Mark Ferrulo, Matt Florell, Don Gaetz, Julia Gill Woodward, Pamela Goodman, Abel Harding, Rich Heffley, Fred Karlinsky, Natalie Kato, Micah Ketchel, John Konkus, Beth Lerner, Shannon Love, John Lux, Beth Matuga, Tracy Mayernick, James Miller, Ed Moore, Edie Ousley, Alex Patton, Darryl Paulson, Ron Pierce, Samantha Pollara, Noah Pransky, Bert Ralston, Foyt Ralston, Marc Reichelderfer, Franco Ripple, Ashley Ross, Jason Roth, Elnatan Rudolph, Ron Sachs, Meagan Salisbury, Stephen Shiver, Alex Sink, Eileen Stuart, Allison Tant, Jenn Ungru, Claire Vansusteren, Ashley Walker, Screven Watson, Christian Weiss, Susie Wiles, Skylar Zander.