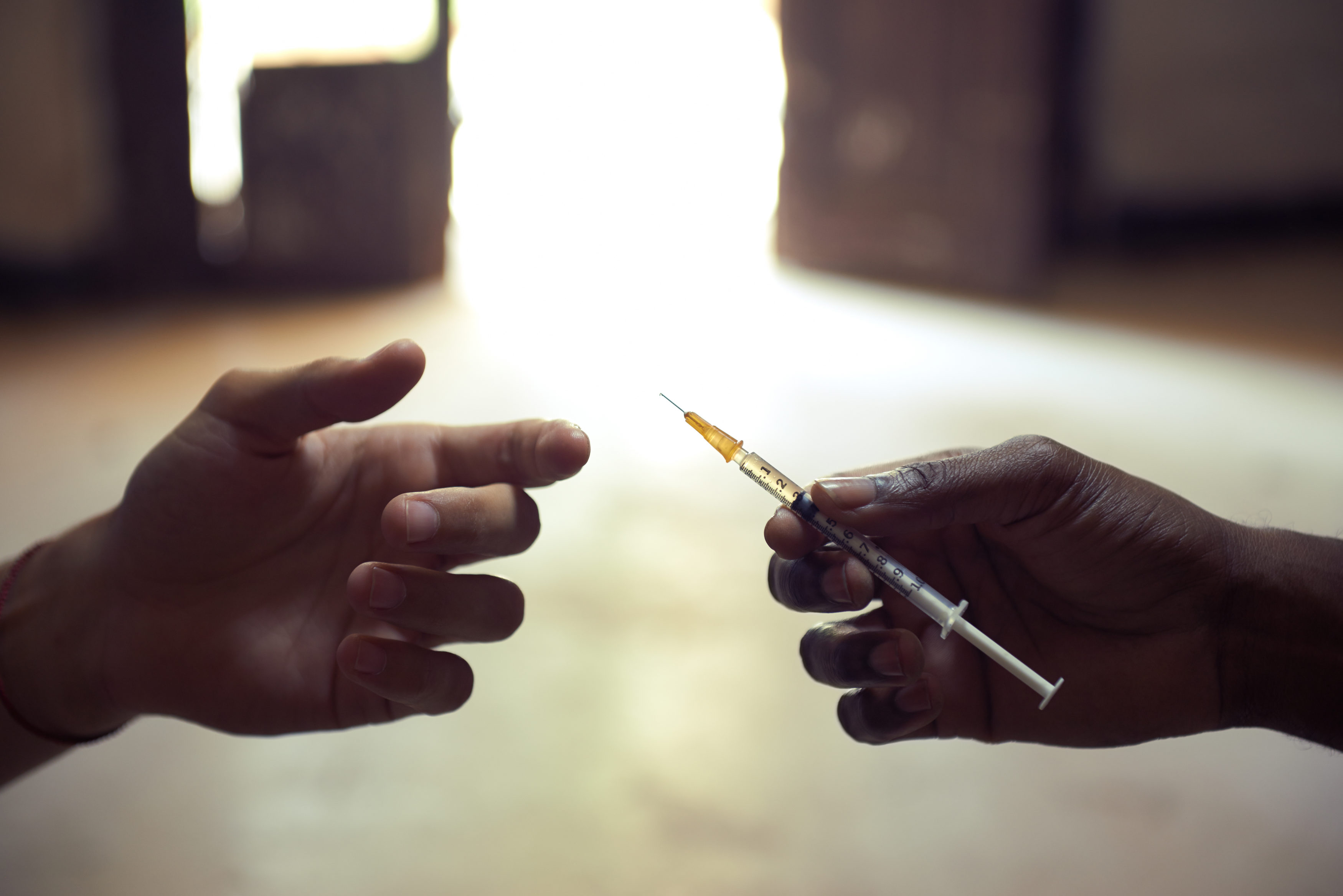 Officials from Palm Beach, Broward and Hillsborough counties say they'll consider starting an exchange.
Each of Florida's 67 counties is now permitted to set up a needle exchange program per a new law that goes into effect on July 1.
That law (SB 366) was signed by Gov. Ron DeSantis on Thursday.
Democratic state Sen. Oscar Braynon II filed the bill that was eventually approved by both chambers. Reps. Shevrin Jones, a West Park Democrat, and Rene "Coach P" Plasencia, an Orlando Republican, formed a bipartisan team supporting the measure on the House side.
The Centers for Disease Control and Prevention notes the exchanges can prevent the spread of HIV and other diseases by ensuring addicts are using clean needles.
Florida has struggled with the spread of HIV and AIDS.
The state is the worst in the country in terms of the amount of HIV cases which progress to AIDS, according to Science. And Miami, Fort Lauderdale, Orlando and Jacksonville are all among the top 10 U.S. cities when it comes to the per capita rate of new HIV diagnoses. Miami tops that list.
But in recent comments to the Urban League of Broward County, Braynon said the program does more than just protect addicts from disease.
"That's just what it does on its face. But what it really is is it's a touch point for us to get people in to get AIDS testing, hep C testing, and direct them to help," Braynon said.
Addicts can also receive Narcan, which helps reverse overdoses and can prevent deaths.
A 2016 law set up a five-year needle exchange pilot program at the University of Miami. But that program was only allowed to operate in Miami-Dade County, and relied on private funding and grants due to a ban on the use of state or local funds.
Now, each county will be allowed to decide whether to begin a program of their own using local funds. The law keeps in place the ban on taxpayer funds being used, meaning counties would need to rely on private funds.
Palm Beach County officials have already signaled they would pass an ordinance setting up the second such program in the state. Officials from Broward, Hillsborough and Pinellas counties have shown interest in setting up an exchange as well.
To begin a needle exchange program with a county, local officials must also enter an agreement with the Department of Health and select a partner from a list of approved organizations to operate the program.
Eligible organizations include licensed hospitals, health care clinics, accredited medical schools, substance abuse treatment programs, or HIV/AIDS service organizations.