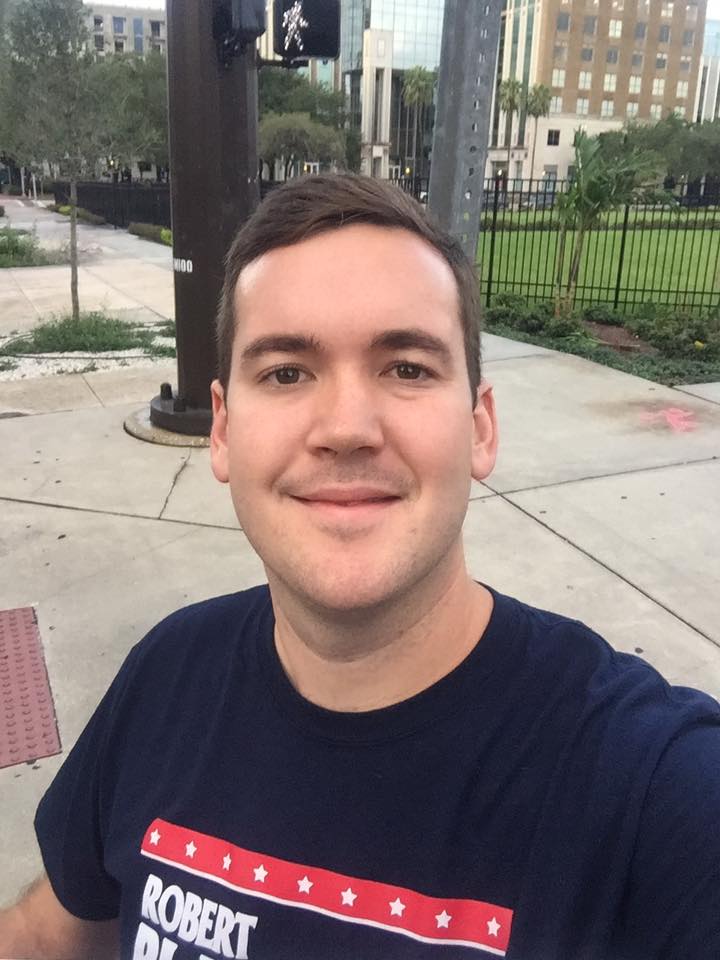 Blackmon is touting his first round of endorsements as a win for bipartisanship. 
St. Petersburg City Council candidate Robert Blackmon announced a flurry of endorsements just two weeks after filing to run for the west St. Pete District 1 seat. 
The list includes two former St. Pete Mayors, two sitting City Council members, a state Senator and Representative, a Pinellas County School Board member and a Treasure Island City Commissioner. 
Blackmon, a registered Republican, is touting his first round of endorsements as a win for bipartisanship. 
"Leadership is more important than partisanship," said St. Pete City Council member Darden Rice in her endorsement.
"Robert Blackmon has unquestionable maturity, refreshing modesty and solid trustworthiness worthy of representing all St. Pete citizens in public office. An authentic listener, Robert will bring energy, purpose and engagement to City Council."
St. Pete City Council member Brandi Gabbard also endorsed Blackmon. Both Rice and Gabbard are Democrats.
Blackmon is running in a three-way race to replace Charlie Gerdes who is leaving office due to term limits. 
"Robert is an enthusiastic champion of St. Petersburg. He has tirelessly and selflessly worked for the betterment of our citizenry. I support his candidacy for City Council and look forward to his continued success as a public official," said Democratic state Sen. Darryl Rouson. 
State Rep. Wengay Newton, another Democrat, also endorsed Blackmon.
"Robert's honest, pragmatic and hopeful insight into our community's problems and needs and willingness to examine the issues and listen closely to the public sets him far apart from the other candidates," Newton said.
Blackmon announced his endorsements just days after news broke that one of his opponents, attorney Scott Orsini, had tweeted a series of offensive messages dating back to 2013.
Blackmon said most of his endorsements were obtained before that report surfaced Saturday, but he waited to release them because he was still finalizing the list. 
As Blackmon gains endorsements, Orsini is losing them following the Twitter comments. Orsini has since apologized for the inappropriate tweets.
Blackmon's endorsement also includes former conservative St. Pete Mayors Bob Ulrich and Rick Baker.
"Robert Blackmon is smart, hard-working, successful and passionate about St. Petersburg. He will choose the best interests of our city over partisan politics every time," Baker said.
Pinellas County School Board member Bill Dudley, a former St. Pete City Council member, and Treasure Island Commissioner Tyler Payne also endorsed Blackmon. 
"I am honored and humbled to have the support of so many wonderful public servants, past and present," Blackmon said. "I will draw on the strength and knowledge of all who have come before me and vow to always put my district and city first during my tenure on Council while giving 'a choice and a voice' to the citizens of District 1."
Local attorney John Hornbeck also is running in the District 1 race. The three candidates face off in the Aug. 27 primary. The top two vote-getters will advance to the Nov. 5 general election.
District 1 is one of four City Council races on this year's municipal ballot.