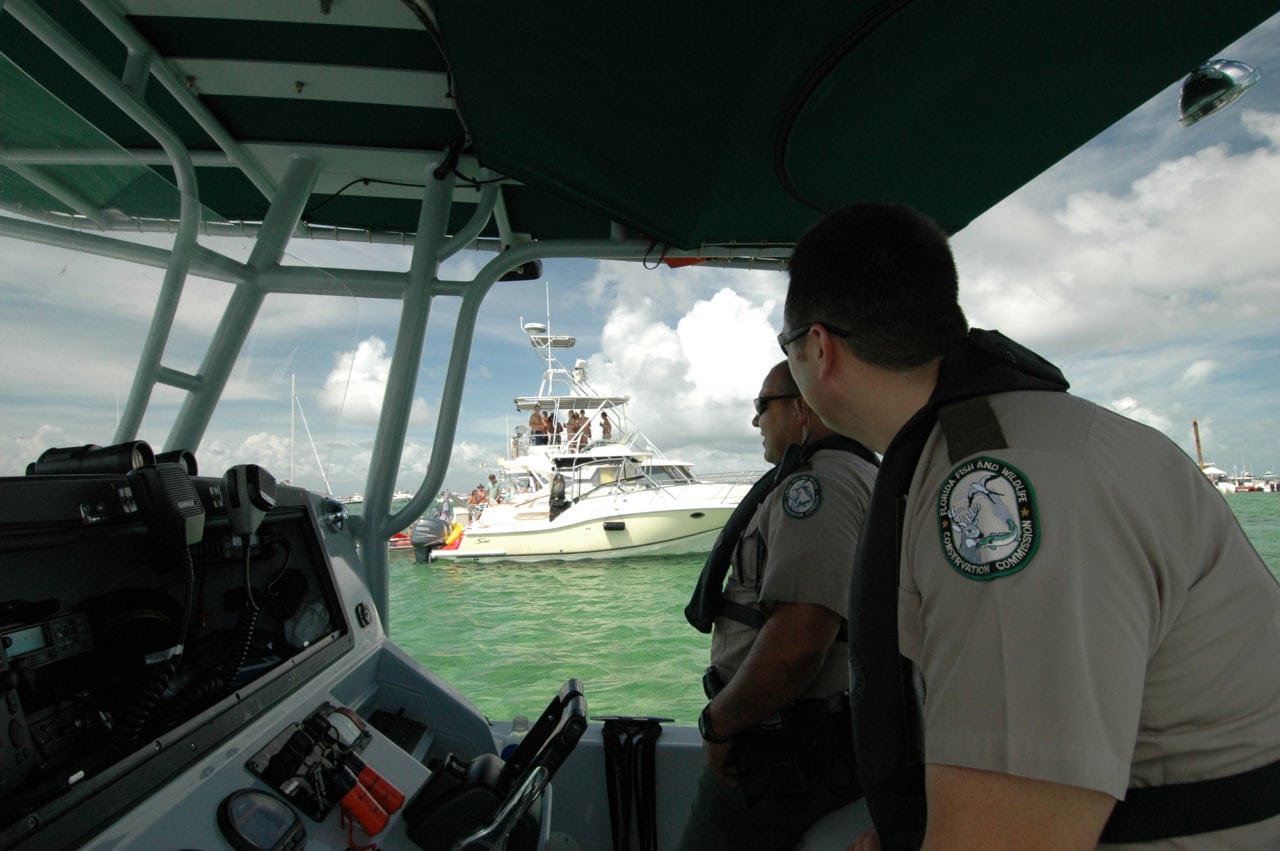 No boozy bacchanalia on the boats.
A tip to the owners of Florida's 950,000 registered boats: Sober up before you leave shore this Holiday weekend.
The Florida Fish and Wildlife Conservation Commission (FWC) plans patrols from July 5th through 7th as as part of its "Operation Dry Water."
Per a media release from the FWC, "officers will focus on removing impaired operators from the water and educating boaters about safety."
They will be looking for operators who may be guilty of BUI (Boating Under the Influence). Whether alcohol, pills, or narcotics, all manner of impairment will be targeted by law enforcement.
"As law enforcement, it is our job to do all we can to ensure the safety of our recreational boaters and paddlers," said Maj. Robert Rowe, FWC's Boating and Waterways Section Leader.
"The accidents and tragedies that happen because individuals choose to drive impaired, on land or on the water, are preventable. We're joining other agencies across the country to keep boaters safe and prevent accidents related to BUI," Rowe added.
BUI, as is the case with its cousin DUI (Driving under the Influence), is an arrestable offense.
A man in Cape Coral was accused just weeks ago of endangering manatees. Intoxicated, he sped through a designated no-wake zone.
As an enforcement mechanism, FWC officers are performing breathalyzer tests on BUI suspects in parts of the state.
Among the units being used: the Intoxilyzer 8000, which some lawyers suggest is flawed.
Regardless of the ongoing legal debates, expect that officers will patrol in the days after the 4th, ensuring that all of those celebrating Independence are doing so without endangering themselves … or others.