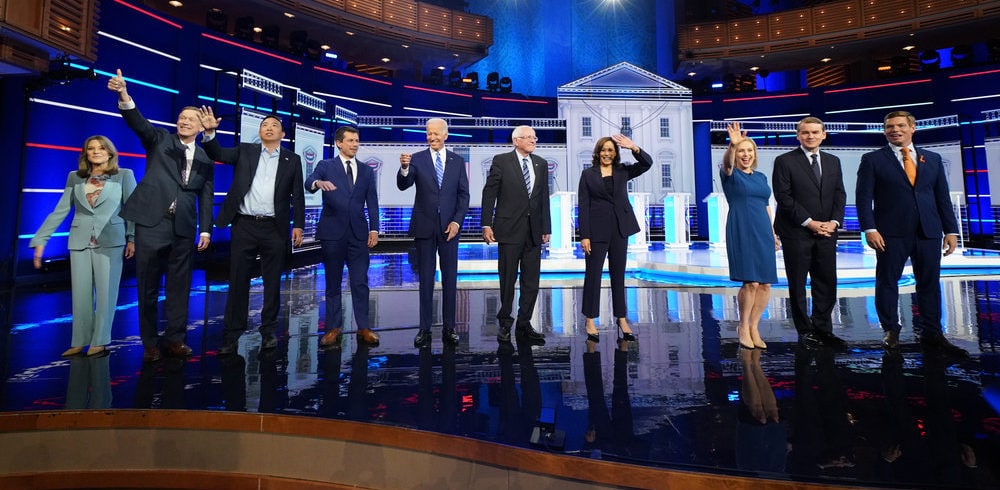 The Friday after the debate saw a surge in donations to Bennet
In less than two months as a Democratic candidate, U.S. Sen. Michael Bennet of Colorado is reporting that his campaign has raised $3.5 million including money transferred in from his U.S. Senate campaign.
Bennet, on stage last week as one of 20 candidates in the Democrats' presidential debate, saw a surge of donors and interest following the debate, particularly from first-time donors and those in early states, his campaign announced Wednesday.
The former Denver schools superintendent launched his presidential bid on May 2 with $700,000 transferred from his Senate campaign account, has quintupled that since, campaign reported.
Last Friday, the campaign received the highest number of donors since the week it launched — 54 percent of whom were brand new supporters of the campaign. This swell of support represents nine times the number of donations in a single day compared to the previous week.
Candidates are reporting their second-quarter 2019 hauls now, though the Federal Election Commission is not yet posting the official reports. Bennet starts from behind, however. Through the first quarter reports, through the end of March, 11 other Democratic candidates had raised more than $3.5 million.
"In just two months, Michael has set himself apart from other candidates, showing he has the breadth of experience and record of winning tough races to defeat Donald Trump," Bennet for America spokesperson Shannon Beckham stated in a news release. "Despite Michael entering the race late because of a prostate cancer diagnosis, we raised more in two months than several other campaigns did in the entire first quarter. We're building a sustainable, long-term campaign to defeat Donald Trump, and we're just getting started."
In the news release, Bennet for America also said that 83 percent of the campaign's contributions are $25 or less, and 95 percent of the contributions are $100 or less — demonstrating a strong base of grassroots support.
The campaign also reported seeing an outpouring of interest online, with a 222 percent increase in visitors to the website the day after the debate compared to the previous week.