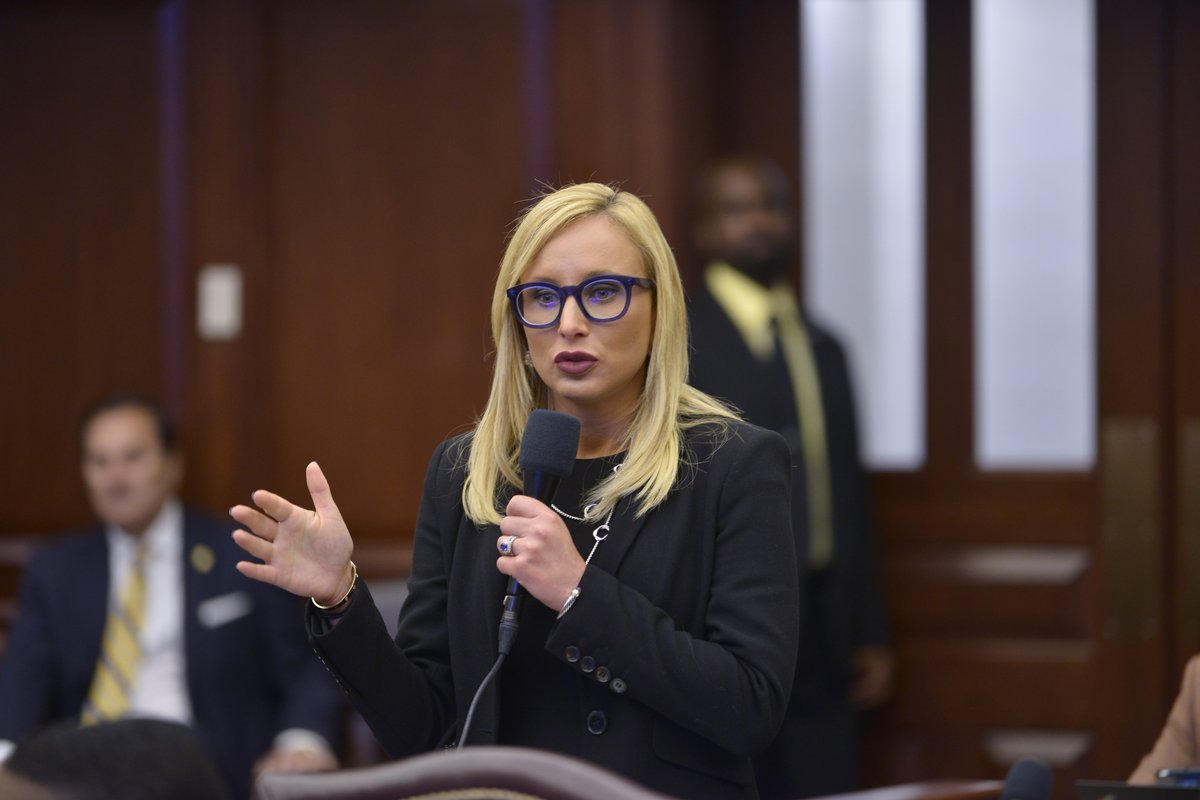 "Epstein will at long last be held accountable."
State Sen. Lauren Book, a survivor of childhood sexual abuse, is praising the indictment on sex trafficking charges of Palm Beach billionaire financier Jeffrey Epstein.
"No amount of money or power can keep what is done in darkness from coming to light," Book said in a statement.
"With the arrest and indictment of serial sex trafficker Jeffrey Epstein, young women who were silenced and made to feel invisible for far too long have finally been given a voice."
Epstein is facing charges that could net him 45 years in prison if he's convicted. He's facing one count of sex trafficking and a separate count of sex trafficking conspiracy.
The charges come several years after Epstein was convicted on a separate set of charges after allegedly soliciting young girls for sex. Yet, Epstein served just 13 months in jail because of an agreement made with federal prosecutors.
That 2008 conviction has been a source of outrage following an investigation by the Miami Herald detailing prosecutors' handling of the case.
They cut a deal with Epstein, who also lives in Manhattan, and declined to charge Epstein's conspirators and agreed not to disclose the arrangement with any of Epstein's alleged victims.
A judge recently found that prosecutors, acting under then-U.S. Attorney and now U.S. Labor Secretary Alex Acosta, broke the law in their handling of the case.
Judge Kenneth A. Marra ruled those prosecutors violated the Crime Victims' Rights Act and falsely suggested to victims that an FBI investigation into Epstein would continue. The government has argued it handled the case appropriately.
Book, who started the nonprofit "Lauren's Kids" to help aid other victims of childhood sexual abuse, said she supports the new charges and hope others will face accountability as well.
"Justice has been delayed, but thanks to the tireless work of (Herald) journalist Julie Brown and a dedicated legal team, Epstein will at long last be held accountable for his pedophilic predation," Book said.
"I can only hope that those who enabled Epstein's enslavement and exploitation will also be held accountable for their roles in his house of horrors. For all others lurking in the shadows: your days are numbered."
Book also backed a bill this past Legislative Session aimed at cutting down on sex trafficking in the state. That measure was signed into law by Gov. Ron DeSantis at the end of June.