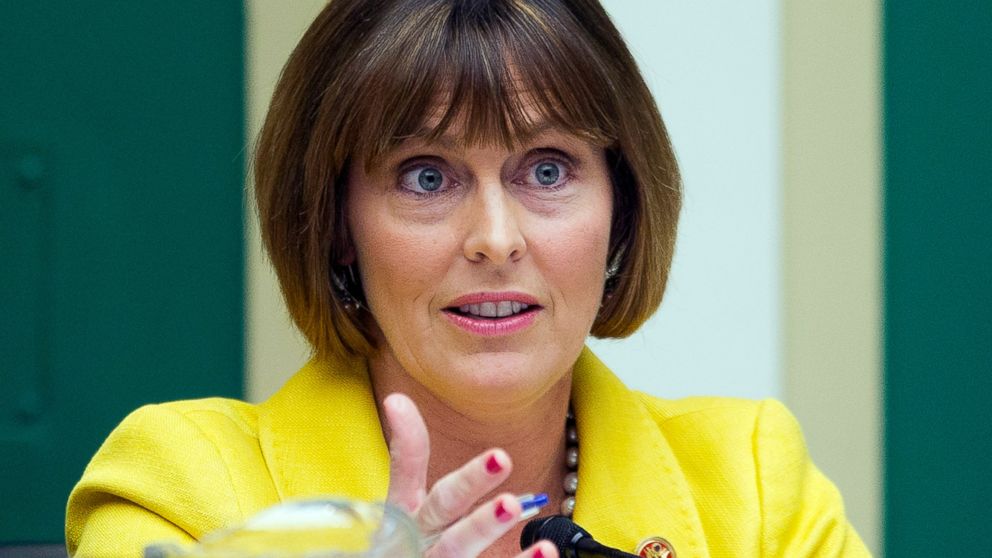 Castor co-chairs the Congressional Soccer Caucus. 
U.S. Rep. Kathy Castor is taking the lead on boosting pay equity among soccer players on the U.S. Women's National Team and their male counterparts and congressional leaders are taking notice. 
Following the U.S. Women's National Team's 2-0 win over the Netherlands Sunday, giving the team its second consecutive World Cup title and fourth overall, Castor renewed calls for U.S. Soccer to eliminate its gender pay gap. 
Castor responded to a tweet Sunday from House Speaker Nancy Pelosi announcing she was inviting the U.S. Women's National Team to the U.S. Capitol, individually or as a team, to celebrate their victory. Pelosi tagged Castor in her tweet noting she co-chaired the Congressional Soccer Caucus. 
"Fantastic," Castor wrote followed by a series of emoji showing American flags, soccer balls and stars. "USWNT also won America's RESPECT for their grit and determination on and off the field."
She went on to ask if a Megan Rapinoe statue at the U.S. Capitol would be "too much."
Castor has been advocating for reforms to U.S. Soccer's pay for its players and for eliminating the gender pay gap since before the women's team captured the World Cup title Sunday.
On July 3 she was one of several Congressional signatories on a letter to U.S. Soccer President Carlos Cordeiro championing equal pay. She also sent an independent letter to Cordeiro the same day emphasizing her point.
"The U.S 2-1 victory over France on June 28 set a record for the most-watched Women's World Cup quarterfinal match on U.S. English-language television. FOX drew 6.12 million viewers for Friday's match and peaked at 8.24 million. FIFA expects the competition to reach a total of 1 billion viewers across all platforms worldwide. And Nike has stated that the USWNT soccer jersey is the best-selling soccer top ever sold on its website," Castor wrote.
"It's clear that it is long past time that our women start earning equal pay as their counterparts."
In the group letter, Castor and others cited some pay figures including $1.725 million for the women's team for its World Cup win compared to the men's team's $5.375 million earnings for the team's 2014 appearance in the World Cup in which they were eliminated in the round of 16. The men's team failed to even make the World Cup in 2018. 
Signatories on that letter also claimed U.S. Women's Team players made $30,000 less on their base salary than men and, when accounting for bonuses, made just 38 percent of their male counterparts. 
That figure comes from a lawsuit the women's team filed this year over pay disparity, but that's from a collective bargaining agreement that expired in 2016, according to the Washington Post. 
Still, the Washington Post reported total prize money for women in the World Cup this year was $30 million, with winners walking away with about $4 million of that. Comparatively, champions in the 2018 Men's World Cup walked away with $38 million from a total winnings pool of $400 million. 
"What more will it take for our players to receive the recognition and compensation they deserve," Castor asked in her letter.
In addition to serving as co-chair of the Congressional Soccer Caucus, Castor's advocacy for equal pay in U.S. Soccer goes back to 2015 when she filed a resolution calling for an end to the gender pay gap. 
She filed a similar resolution in March on International Women's Day calling for gender pay equality. 
The U.S. Women's National Team is drawing international attention to gender pay equality this year. Castor's activism on the issue is putting the Tampa Bay area in a leading spot in that conversation. 
Castor's cover photo on her Twitter page shows the Democratic Congresswoman smiling next to Rapinoe, the U.S. Women's National Team captain.
Rapinoe has been an outspoken leader both on and off the field, calling for equal pay and drawing headlines for saying she would not go to the White House if President Donald Trump invited her. Trump praised the U.S. Women's National Team Sunday for its win, but has not yet invited the team to the White House.