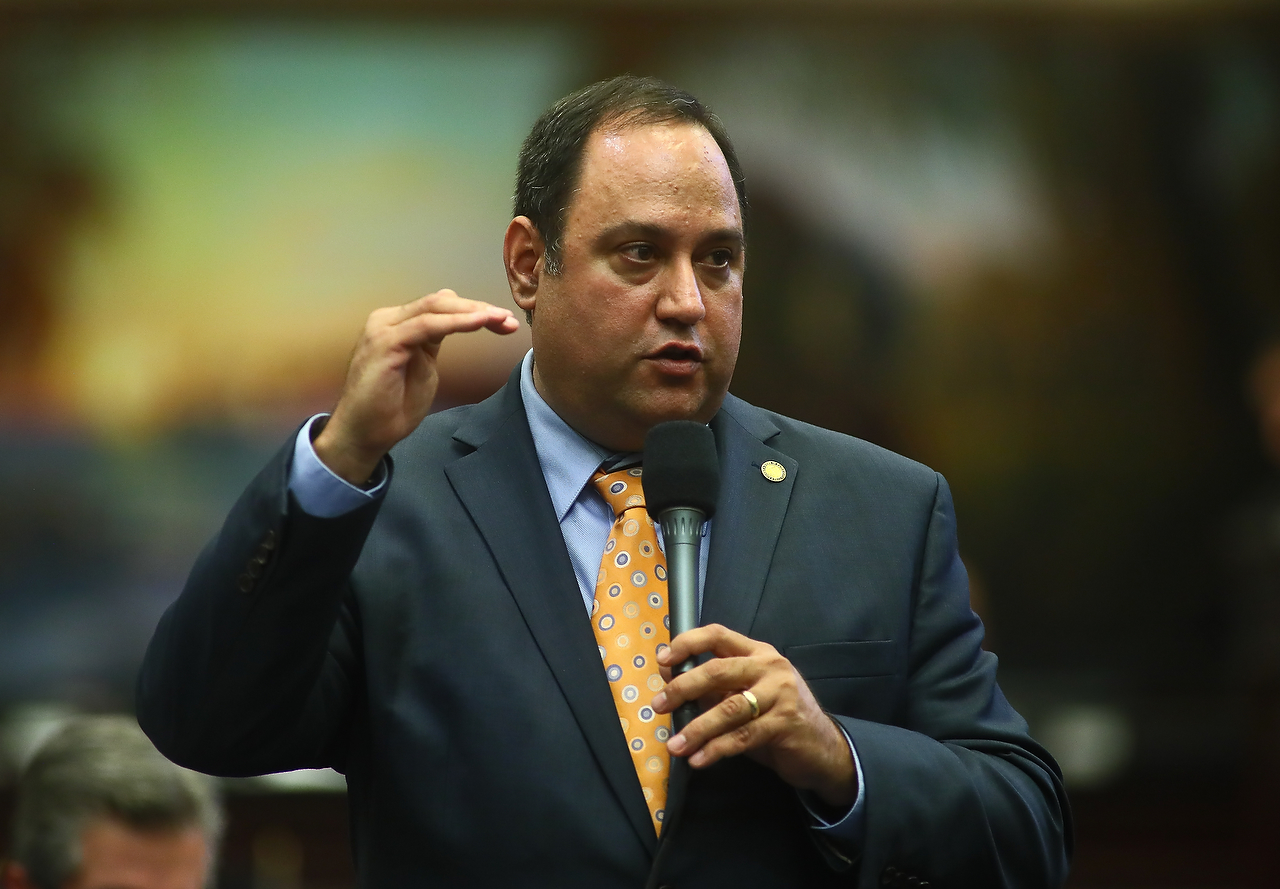 Contributions went to Senate campaign fund, political committee.
State Rep. Ray Rodrigues unrolled a list of endorsements for his still-unopposed state Senate campaign.
The support comes as the Estero Republican added another $47,355 to his war chest in June.
His supporters include State Attorney Amira Fox and Lee County Tax Collector Larry Hart, a prominent fundraiser in the area.
"I am in absolute support of Ray Rodrigues for the state Senate," said Hart. "He has worked hard and served this community well, but there is still more to do, and he is the person for the job."
Lee County Property Appraiser Ken Wilkinson and County Commissioners Brian Hammon and Cecil Pendergrass also threw in for Rodrigues.
"Ray Rodrigues has proven himself to be a conservative leader who has the ability to get things done for Lee County," said Hammon, the County Commission chair. "I am honored to endorse him and look forward to continuing working together when he is in the Florida Senate."
Rodrigues said he felt honored to continue picking up local support. He also claims the backing of nearly all in Southwest Florida's Legislative Delegation.
"I am honored to have the support of so many of Lee County's great Republican leaders," Rodrigues said. "We are laying the groundwork now for a winning campaign next year, and I could not be more proud of the overwhelming response we are seeing across the district."
Fox, who has quickly become a sought-after endorser, praised the lawmaker's record in Tallahassee: "Ray Rodrigues has a strong record of protecting our most vulnerable citizens," she said.
"His conservative principles and compassion are exactly what we need in the Florida Senate."
With an additional $47,000-plus added to his coffers in June, Rodrigues has collected $169,355 for his bid. Additionally, Rodrigues' political committee, Free Markets for Florida, also raised another $55,000 in June. The committee has $962,143 in cash on hand.
That reflects the ties and support Rodrigues developed over eight years in the Florida House.
"Ray's record of cutting taxes, fighting for our children's education and protecting the environment is exactly the type of leadership we need in the Senate," Pendergrass said.
Officials endorsing him painted him as a solid successor for state Sen. Lizbeth Benacquisto in District 27. Benacquisto cannot seek re-election because of term limits.
"Ray is the most qualified candidate you could hope for to replace Senator Benacquisto," Wilkinson said.
And for the foreseeable future, he's the only one.