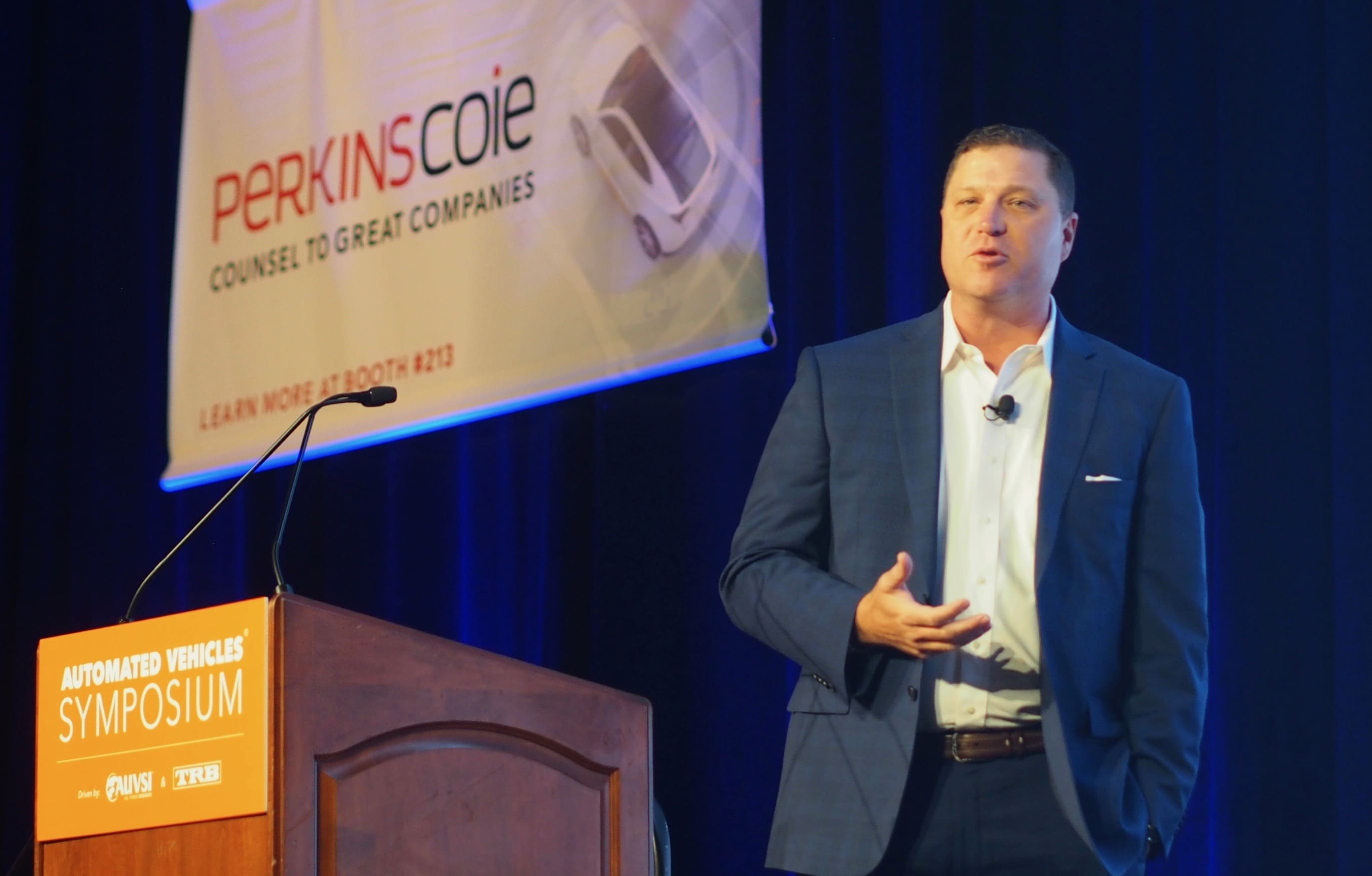 '"We have 22 different deployments in the state' of autonomous vehicles
Just 15 years since the first fully automated vehicles were crashing and burning in the California desert, industry leaders are convinced they're close to moving from science experiments and limited practical uses toward consumer assembly lines.
"The automated vehicle industry has moved from vehicles crossing the desert looking like Franken-cars to billions of dollars in investment and approaching production," declared Aurora co-founder and automated vehicle pioneer Chris Urmson at an international conference in Orlando Tuesday morning at which hundreds of such pioneers are gathering to plot the automated vehicle future.
Urmson was the first keynote speaker of the Automated Vehicles Symposium, moved to Orlando from San Francisco this year in part in recognition of the legislative landscape that has made Florida one of the hottest states for the technology's development and use.
In introducing him, organizers heralded Republican state Sen. Jeff Brandes of St. Petersburg Tuesday as "the father of automated vehicles in Florida" and as someone recognized as a national policy leader for automated vehicles. He gave welcoming remarks Tuesday, declaring that Florida is ready when the industry is.
Brandes said he immediately recognized automated vehicles as a big idea in 2010, shortly after he was first elected to the Florida House of Representatives. The industry and Florida have come a long ways since then, he told the gathering.
"We have 22 different deployments in the state of connected vehicle and autonomous vehicle technologies throughout the state. You go to [Florida] DoT: This is not their first conversation. They've been taking these meetings for years. So it's great to be able to pick up the phone and talk to the Department of Transportation, and it is not their first time talking about autonomous vehicles throughout the state," Brandes said.
That included approval this past spring of HB 311, signed by Gov. Ron DeSantis on June 13, updating a variety of Florida laws and authorizing steps by the Florida Department of Transportation and Florida's Turnpike Enterprise to accommodate autonomous vehicle pile programs.
Brandes called it the 3.0 version of legislation to support automated vehicles.
Urmson made it clear that the two biggest challenges for automated vehicles are safety and convincing the public they can be safe. The former challenge involves more than just making sure that the vehicles don't run into each other or walls or bicyclists or pedestrians. There's also the realization that vehicles so heavily reliant on software also must have premier cybersecurity.
Brandes said the safety question ultimately is being left to insurance companies.
"I believe that the states themselves will never be able to figure out five or six or seven or eight different companies and how they operate, and standards, and things of that nature," Brandes said. "But if we can set up a simple system of validation. If we can set up an insurance standard that is universally recognized. If somebody finally comes up with a 'Good Housekeeping Seal of Approval' for a functional and safe self-driving car, then I think we're making real progress."