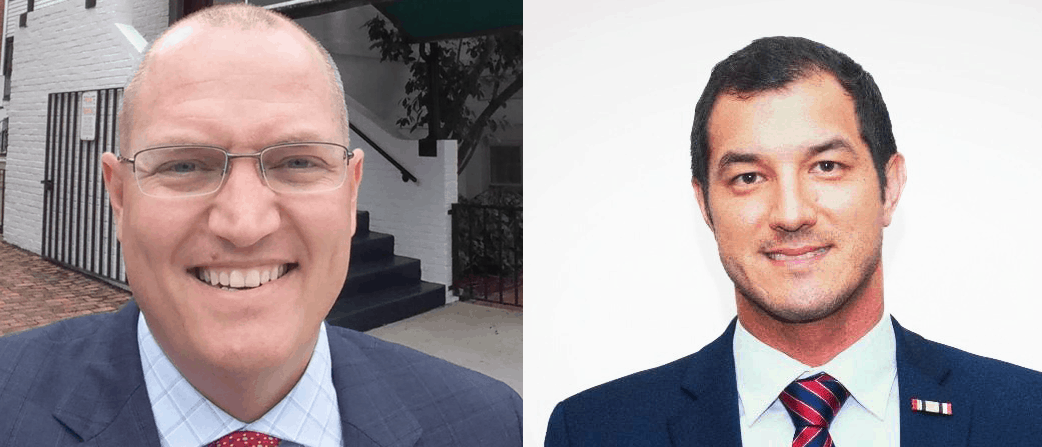 Both candidates posted modest fundraising in June.
Cape Coral Republican Bryan Blackwell now faces a primary opponent, Mike Giallombardo, in the race for House District 77.
For the moment, he maintains a significant fundraising edge.
Both candidates drew in modest amounts to campaigns during the month of June. Small donors from the region helped both fill their coffers.
Blackwell raised $5,615 during the month of June, including $1,000 from Broadway Palm co-owner William T. Prather and $1,000 from United Mechanical.
So far, only Republicans have entered the race to succeed state Rep. Dane Eagle, who cannot seek reelection because of term limits.
Since filing in February, Blackwell has raised $25,490, and he also chipped in a $20,000 loan to get things started. While he figures the race will cost between $100,000 and $150,000 to win, he feels good about where he stands today.
"The goal should to be raise as little to get elected as possible, not the most," he said. "This is our constituents' money."
Giallombardo, in contrast, raised $3,460 in his first month of fundraising since jumping into the contest.
"We spent our first month focusing on building the foundation of our grassroots campaign," Giallombardo said. "With our team of volunteers and grassroots supporters in place, I am shifting our attention to fundraising to ensure we have the resources necessary to get our message out to voters in the primary next August."
Both Blackwell and Giallombardo drew from the same number of donors, 24, but most of the funding for Giallombardo came in in small amounts.
The largest donation so far comes from Bob Giallombardo, family in town. Both candidates are military veterans, and Giallombardo previously ran for Congress in the area in 2014.
Blackwell has been active in philanthropic and business organizations for years. He recently took the gavel as chairman of the Greater Fort Myers Chamber of Commerce.
It will help me continue to understand challenges for small businesses," Blackwell said. "I will be the conservative pick, but with business common sense."