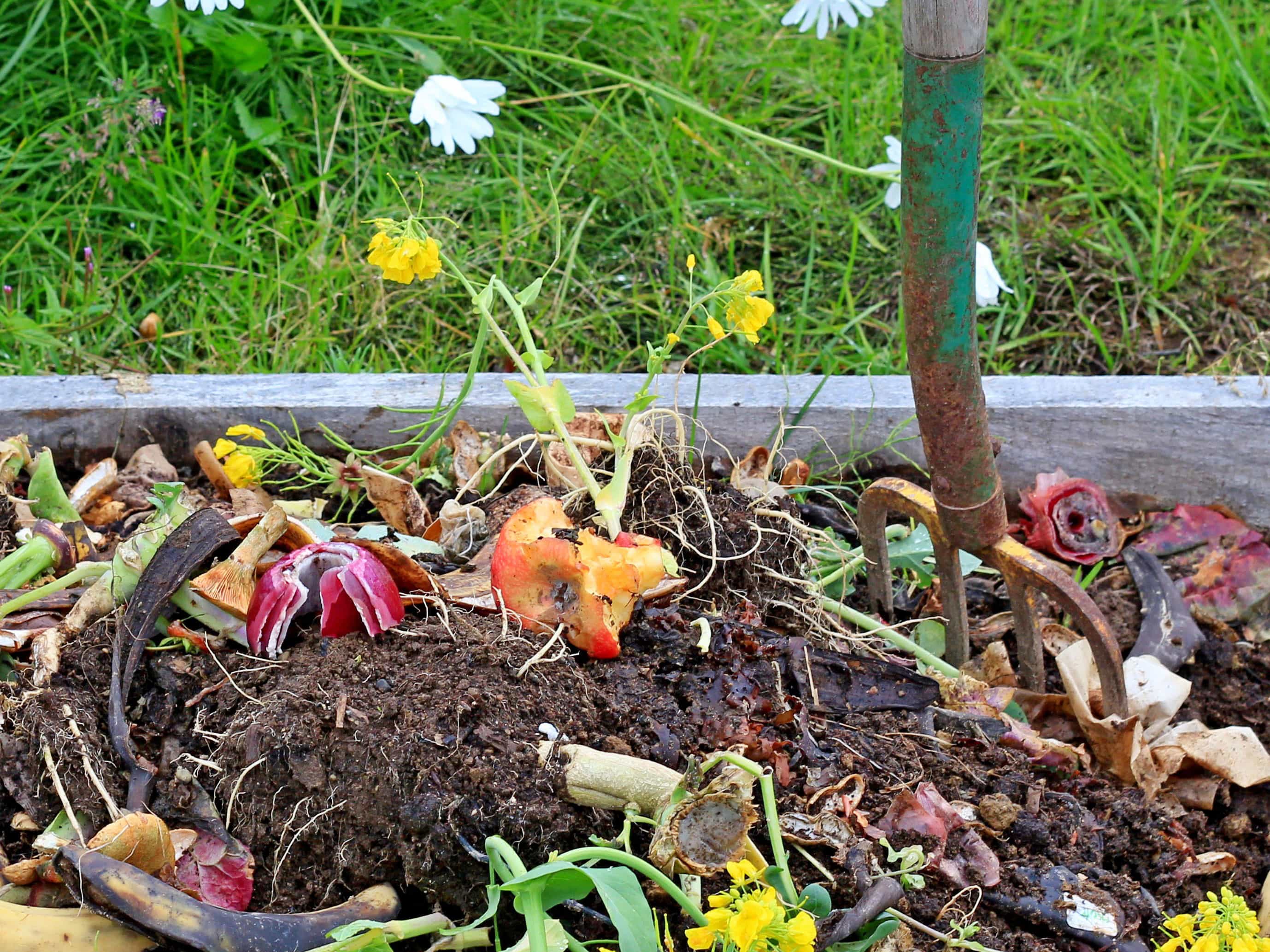 "Kitchen and yard waste make up about 30% of what is thrown away."
The city of St. Petersburg officially kicked off its new residential composting program this week. Residents can now request a composting bin to use at their homes in lieu of throwing organic waste into the trash.
"Did you know that kitchen and yard waste make up about 30% of what is thrown away? Composting helps divert these materials from landfills to deliver nutrients back into the soil," the city wrote in its announcement. "Composting is the natural process of recycling organic material, like kitchen and yard waste, which breaks down to form a usable, nutrient-rich fertilizer."
The city launched a voluntary composting program for residents to boost its sustainability initiatives. Composting organic waste like fruit peels, egg shells, stale bread or yard waste keeps those items from heading to the landfill. The matter breaks down over time into fertile soil residents can use for their own yard work or to donate to community gardens. 
Residents can sign up for the program for free on the city's website. The city will then deliver a 33 by 33 inch bin. The bins are free, but residents must do the composting and distributing of the resulting soil themselves. 
The city is asking participants to occasionally report back with feedback about the program and their experience with composting. 
Participating residents are expected to maintain the city-provided bin and return it if they no longer use it or move from city limits. 
The city also provided an online composting guide for residents to learn how to turn waste into soil. 
The guide recommends putting the bin in an easily accessible location outdoors with limited sun and access to rain water and other forms of moisture. Residents should first chop large bits of composting material into small pieces so they break down faster. Residents can store kitchen waste in a bin indoors to be emptied periodically. The city recommends a container with a lid to avoid fruit flies and lining the bin with newspaper or paper towels to keep materials from sticking to the side. Newspaper or paper towels can be thrown into the compost along with the kitchen waste. 
Residents should regularly turn the compost to mix yard and kitchen waste and the compost should contain a healthy mix of both organic kitchen waste and things like leaves or grass clippings. The compost should also stay moist, but not too wet.