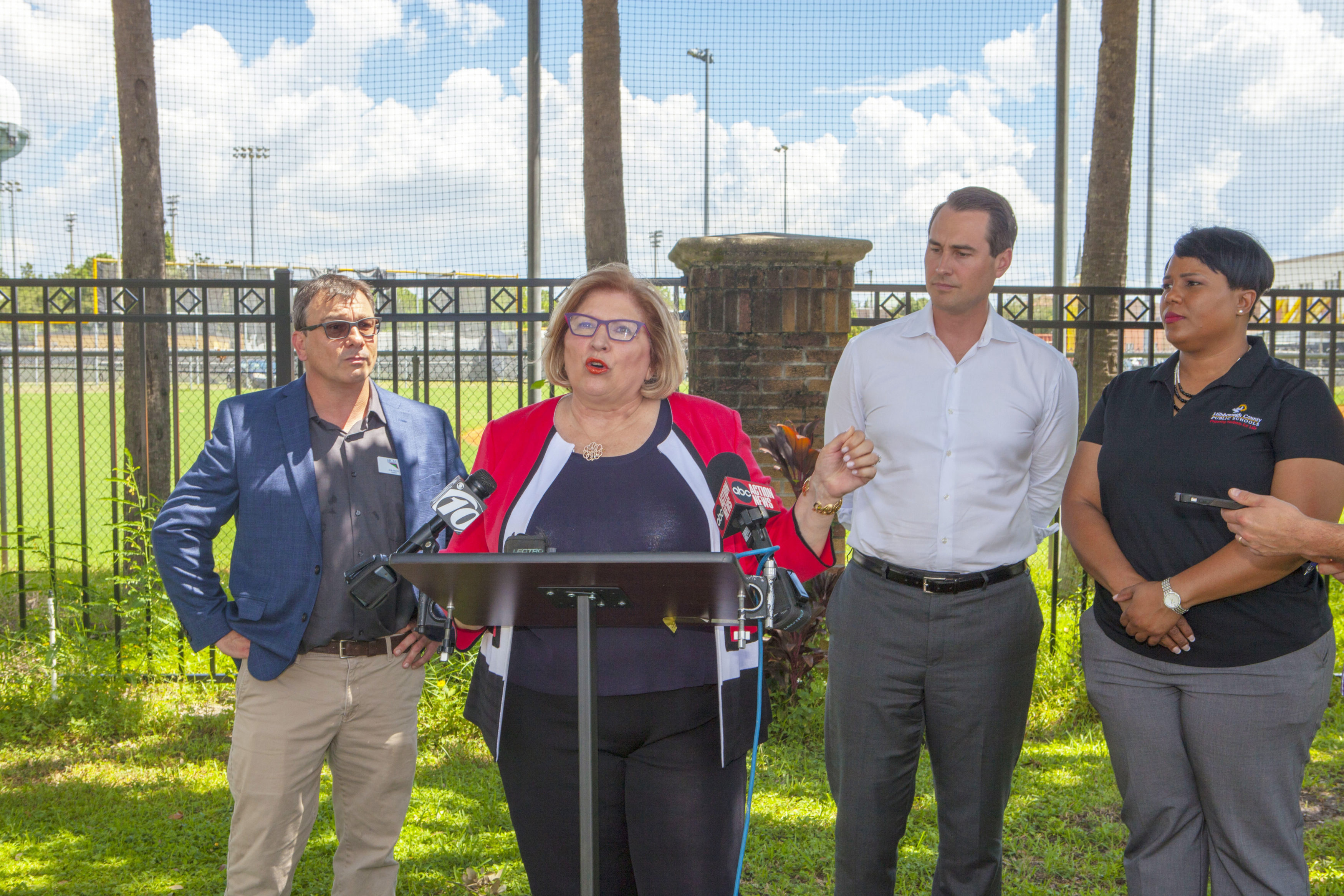 Cruz wants to raise $250,000 to provide clean drinking water in schools.
Florida Sen. Janet Cruz officially launched her online campaign this week to help put water filters in Hillsborough County public schools to avoid potential lead contamination. 
The effort is part of Cruz's "Get the Lead Out" initiative launched last month. 
Her campaign launched a Facebook and Twitter page to support efforts as well as a donation website where donors can adopt a water fountain, an entire school, five schools or ten schools. 
The donate page has three suggested donation levels. For $30, donors can sponsor a single water fountain. A $1,500 donation adopts a school, $5,000 adopts five schools and $10,000 adopts ten schools. 
Cruz hopes to raise $250,000 to purchase and install water filters at the 136 Hillsborough public schools constructed before 1986 that contain lead pipes.
"There is no safe level of lead when it comes to children drinking from tainted water fountains. While I am prepared to sponsor legislation again next Session to install filters in public schools to get the lead out — I am not going to wait until then to take action," Cruz previously told Florida Politics. "That is why I will spend this summer raising the money needed to install filters in Hillsborough County schools. Every child should have access to clean and safe drinking water at school."
Of the 136 schools Cruz hopes to install filters, only 11 were found to have lead in the water above the 15 parts-per-billion threshold that is considered contaminated.
However, Cruz believes any level is too high.
Cruz sponsored a bill (SB 66) in this year's Legislative Session that would have funded improvements in all Florida schools, but it stalled because the cost analysis was "indeterminate." Later estimates for statewide improvements showed the project would cost nearly $12 million. But that estimate assumed filters would cost up to $400 each and would require changing 2-4 times a year.
Cruz and her staff researched the cost independently by speaking with companies that sell filters and found they can be purchased for as little as $20 per filter and only need to be changed once a year, significantly reducing the fiscal impact. Further, Cruz says school maintenance staff can install the filters, saving further funds by not having to hire installers.
Cruz's fundraising efforts are in their infancy, and the new social media sites reflect that. The Facebook page cover photo shows a woman drinking from a fountain with the caption, "Adopt a water fountain" on it.
There are just three posts so far, including two articles about her initiative and a link to the page set up to raise funds.
The similar is true for Twitter where one of the three tweets so far points out there is no water filter emoji. 
Cruz is meeting with potential donors, including large companies to raise funds. Cruz had been working to identify a platform would be ideal for families with students attending affected schools who want to ensure their children have access to safe drinking water while at school.