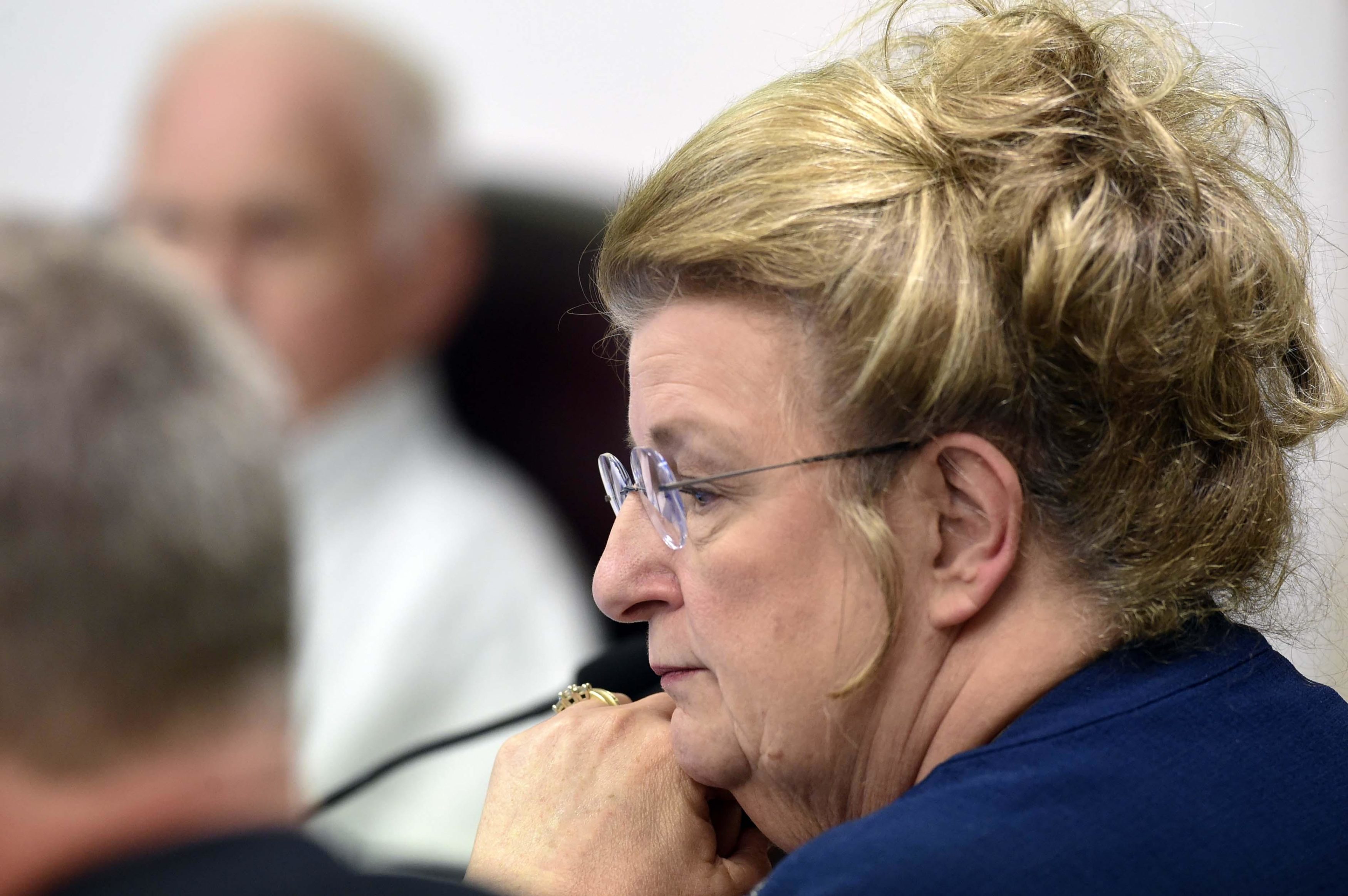 "I will have much more to say in the future."
After fighting for months to keep her job, former Okaloosa County Superintendent of Schools Mary Beth Jackson — suspended by Gov. Ron DeSantis in January — has resigned.
Jackson had appealed her suspension to the Florida Senate, which has the authority to reinstate or remove elected officials. But her resignation Wednesday put an end to a Senate special master's consideration of her case. Jackson hand-delivered a resignation letter to the Florida Department of State on Wednesday, just minutes after DeSantis issued an executive order that revoked her suspension and reinstated her with the expectation that her resignation was "imminent," records show.
"Resignation was always an option and the Governor was able to accept it," DeSantis' spokeswoman Helen Aguirre Ferre told The News Service of Florida in an email. "I cannot speak to when the governor became aware of her final decision."
Within minutes of submitting her resignation to the state, Jackson said in a Facebook post that she resigned after being reinstated. She added that she stepped down because the Florida Senate "could have postponed the final ruling until March of 2020," and that it was time to move on.
"I will have much more to say in the future," she added.
In an executive order stripping Jackson from her post, DeSantis cited "scathing" grand jury reports that alleged "dereliction of duty." The reports focused on alleged abuse of developmentally disabled students — including pre-kindergartners — by former teacher Marlynn Stillions during the 2015-2016 school year. The executive order said Jackson failed to "provide adequate, necessary and frequent training, a lack of supervision of school district personnel and a failure to implement adequate safeguards, policies and reporting requirements to protect the safety and well-being of the students."
Jackson testified on her own behalf in May during a hearing in her case before Senate Special Master Dudley Goodlette, who was slated to make a recommendation about Jackson's fate. But in an email to senators on Wednesday, Senate President Bill Galvano said that, due to Jackson's resignation, the referral to the special master was withdrawn "and no further action is required by Special Master Goodlette, the parties, or the Senate."
In her resignation letter, Jackson thanked DeSantis for his "receptive ear" and for reinstating her to her "rightful position as superintendent of the Okaloosa County School District."
Her decision to step down was rooted in her desire to give the school district "stability" and to avoid "added interruptions" with a new school year and an elections cycle around the corner, she wrote.
"Thus, upon somber deliberation, I resign my position as superintendent and look thoughtfully forward to a new chapter, retiring in the place that has shaped my life from the start, Okaloosa County, Florida," Jackson concluded.