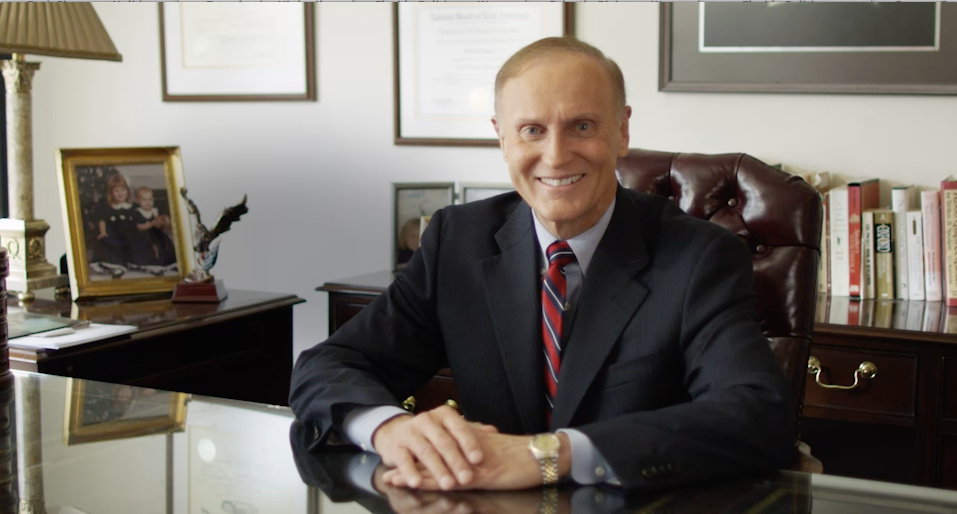 'These individuals,' Simmons said, are entitled to dignity and due process.
Florida should allow law-abiding undocumented residents to receive work permits and driver's licenses so that they may sustain themselves and families with dignity and respect, Republican state Sen. David Simmons said.
Simmons, president pro tempore of the Florida Senate and chair of the Senate Judiciary Committee, said he intends to file legislation for the 2020 Legislative Session that potentially would allow hundreds of thousands of undocumented residents now living in Florida to legally work and be able to legally drive to get to work.
"These individuals deserve the opportunity to be able to drive on our streets, on our roads, after they prove they have insurance. So that they're not right now living in an underground society, a second class society, where they are not going to assimilate, be able to drive, or work. We should be able to give them work permits, a work visa or something to that affect," Simmons said in an interview with Florida Politics.
Simmons, of Longwood, had been one of the Senate floor leaders offering amendments and fighting for passage this past spring of SB 168, the state's new anti-sanctuary cities law sponsored by state Sen. Joe Gruters of Sarasota.
Simmons spoke strongly about his belief that the federal government needs to secure the borders, a rallying call for President Donald Trump and other Republicans. He called the reports of refugee surges at the borders unsustainable.
"We are a nation of laws, not of men. We can't just break the law because of our compassion and our perceived compassion for a particular group of individuals," Simmons said.
At the same time, he said there already is a big problem in place, with an estimated 700,000 to 800,000 undocumented people in Florida.  He said allowing people to live in shadows and work and drive illegally, is a crisis, not a solution. Until the federal government "steps up" to solve the problem of undocumented residents, he said, Florida must and can do more.
"We need to solve the problem right now so that these individuals can live and we can control the situation," Simmons said.
Simmons said he has researched the matter extensively and found other states, including some with Republican leadership, have arranged for temporary state work permits for undocumented workers. So he said he is confident Florida can do so. He said he expects to file a bill by early September.
He spoke in particular of the plight of people coming illegally into the United States in order to flee countries that "do not respect the rule of law."
"We have a refugee problem, and we need to deal with it," Simmons said. "Those who are able to work, if we gave them a work visa, a work permit, so that they could come and improve their lives, if in fact they are not criminals and they can actually do things for this nation. We don't need to have these individuals living as a permanent underclass."
Simmons said it does nobody any good to demagogue the refugees and the situation, and said people on both sides of the political spectrum are doing so.
He added, though, that there are "Republicans who would do well to realize the importance of treating others with dignity and respect and… these individuals, once they get on the hollowed ground of the United States of America, are entitled to due process."