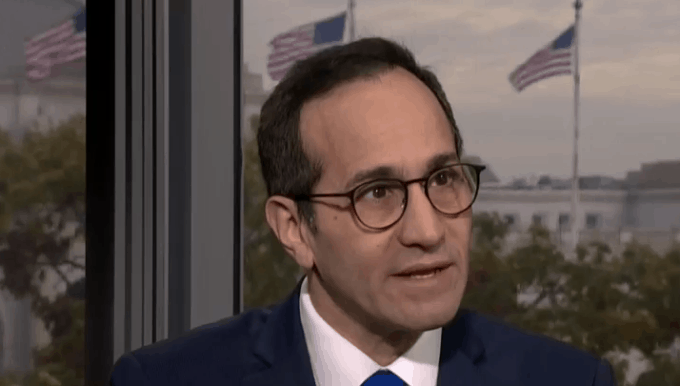 CFO Jimmy Patronis called Ronald Rubin "unfit for office."
The inspector general for the state's Office of Financial Regulation has found it "proved" that suspended OFR Commissioner Ronald Rubin violated an internal policy against "sexual harassment and other acts of discrimination" and also broke a "standards of conduct" policy.
In part, he said Rubin indirectly referred to sexual matters, disparaged "rednecks" and bowtie-wearers, and criticized certain OFR employees as being "too old."
That's according to a largely conclusory and heavily redacted 66-page report by OFR Inspector General Bradley Perry. It was delivered to CFO Jimmy Patronis, who oversees Rubin's office, and to the offices of Gov. Ron DeSantis, Attorney General Ashley Moody and Agriculture Commissioner Nikki Fried this week.
But Rubin, in a 24-page statement dated June 21 and included in the report, said he had been "denied due process" and strenuously denied the raft of allegations against him, for which there was scant supporting evidence. (An OFR spokeswoman told POLITICO Florida that the report's "proof analysis" containing the evidence can't be divulged without the Governor's and Cabinet's OK.)
Nonetheless, the report spurred Patronis on Wednesday to call for Rubin's firing by the Governor and Cabinet at the next Cabinet meeting, which is set for next Thursday. Sitting as the Financial Services Commission, they collectively can hire and fire the head of OFR. As of late Wednesday, the meeting agenda had not been publicly released.
Rubin's "pattern of comments to his subordinate and presumptive employees in both one-on-one and group settings, on topics relating to sex, personal relationships, and the body, notwithstanding the employees' immediate reaction or Commissioner Rubin's intended purpose, had the effect of creating an intimidating, hostile and offensive work environment," Perry wrote.
"He treated female individuals differently through his requests to and/or comments about women," he added, asking that the Governor and Cabinet "review this report and take any action it deems appropriate."
According to the report, the allegations include:
— Suggesting to a candidate for employment that his parents would "pay him money to have a child with someone."
— Stating to underlings that "certain matters could not be discussed in front of women."
— Recounting to an employee the sexual history of a family member, and telling the same employee that Rubin's parents stated they were "very fertile."
— Offering a woman employee a key to his "private residence" in Washington, D.C.
— Asking a subordinate if that person's dog watches the employee and employee's spouse have sex.
— Using the "c-word" as a reference to a female in the presence of subordinates.
— Suggesting that only "people who are gay, Muslim or like attention" wear bowties.
— Telling a candidate for employment that certain people were "rednecks."
— Making comments that described subordinates as being "too old."
The report "did not substantiate that (Rubin) submitted a person to an unwelcome sexual advance, a request for sexual favor, or physical conduct of a sexual nature," however.
Rubin's lawyer, Michael Tein of Coconut Grove, told the Tampa Bay Times the report was "completely unfair" and said that firing Rubin was not a "proportionate response" to its findings, adding that "the Cabinet is smart enough to see that."
He also told the News Service of Florida that Patronis had "weaponized the complaint" against Rubin for a selfish purpose.
"But what can we expect? If you cross Mr. Patronis, he will run you out of town on a rail," Tein told the News Service. "Aren't we all tired of ugly Florida politics that chase away honest public servants? Enough is enough."
Patronis, in a prepared statement, on Wednesday said he "believe(s) now more than ever that Mr. Rubin is unfit for office. If the Cabinet does not act on July 25, Mr. Rubin will continue to collect a $13,000 a month salary and the complainants who came forward will remain open to the fear that he may someday return to office."
His latest call to terminate Rubin's employment came amid a flurry of activity over the past days, in which:
— Rubin requested whistleblower protection to block Patronis' request that he be fired.
— Kim Grippa, a lawyer whom Rubin refused to hire but Patronis later tried to recruit, filed a lawsuit seeking all of Rubin's emails, text messages and calendars, subsequent to his February hiring by the governor and Cabinet.
— The Florida Department of Law Enforcement was asked to investigate the May 10 release by Patronis of a redacted complaint against Rubin. An FDLE spokeswoman did not respond Wednesday to a request for comment.
— The Orlando Sentinel reported that its "review of more than 5,600 of Rubin's emails showed he spent more than $7,000 on travel and other expenses, took an unusual interest in a GOP donor's desire to set up a credit union and dealt with staff morale and personnel problems — including (rodents) in the Tallahassee office — during his three months in office before his suspension."
Rubin was once an enforcement attorney for the federal Consumer Financial Protection Bureau and worked at the U.S. Securities and Exchange Commission (SEC), but had been a "self-employed freelance writer" for over three years before taking the job as OFR head. The office regulates banks, credit unions, other financial institutions, finance companies, and the securities industry.
Rubin has said the harassment accusations were a pretext to get rid of him. He has sued prominent Tallahassee lobbyist Paul Mitchell, a friend of Grippa and her ex-husband, former Leon County Commissioner and insurance executive Tony Grippa.
Rubin accuses Patronis of running a game of "pay to play — or else" politics and said Mitchell also pressured him to hire Grippa as the office's new regulatory enforcement director after Rubin explained he "hoped to create a new enforcement division." Mitchell, formerly a friend of Rubin, has called the allegations "self-serving" and "largely fictional."
In his statement to Perry, the OFR inspector general, Rubin said he "offered the use of his Washington apartment (when I was not using it)" to the harassment complainant "when (she) told me that (she) hoped to someday visit Washington as a tourist."
She "displayed absolutely no indication (she) was uncomfortable … and did not claim I'd said or done anything that (she) considered a sexual advance," he said.
"I did not discuss my personal dating life with a candidate for employment," the 56-year-old Rubin said, though he admitted "the only comment I made that could potentially be construed as relating to my 'dating life' was to jokingly state that my father hadn't given up hope that I might get married and have children."
He said he "did not state to a candidate for employment that my parents offered me money to have a child with someone. I may have joked that my father would probably pay me to have children, but he has never seriously offered to do so."
Rubin said he didn't ask that a job applicant "have a pretty face," but rather said employees should present a "good face" for "the image of the office presented to the public."
He denied making the comment about bowties; in fact, he said he "wore bowties when I was a summer associate in 1990, and that I had a very nice collection.
"I believed that some reacted negatively because they stereotype the wearers of bowties as being associated with certain groups with which they disagree, including members of the so-called Nation of Islam, ultra-conservatives (e.g., George Will), homosexuals, and college professors.
"I said I had decided to stop wearing bowties because I didn't want people to prejudge me, even if their prejudice was the product of ignorance or hate."
Rubin also said he "told what I considered to be an amusing 'Dad story' that ended with my father unexpectedly saying, 'Your mother and I were very fertile.' I then quipped, 'It took me years of therapy to unhear that answer.' I told this in an effort to lighten the mood" after an exchange that was redacted in the report.
He went on to deny saying that "OFR's management team was 'a bunch of dinosaurs' " and that a woman employee's clothes "looked like they had been painted on."
Rubin also denied any age-related comments about office staff or that he referred to "people in Tallahassee (as) rednecks": "It defies logic to believe that I would demean the entire population of the city I now call home."
___
The News Service of Florida contributed reporting to this post, republished with permission.