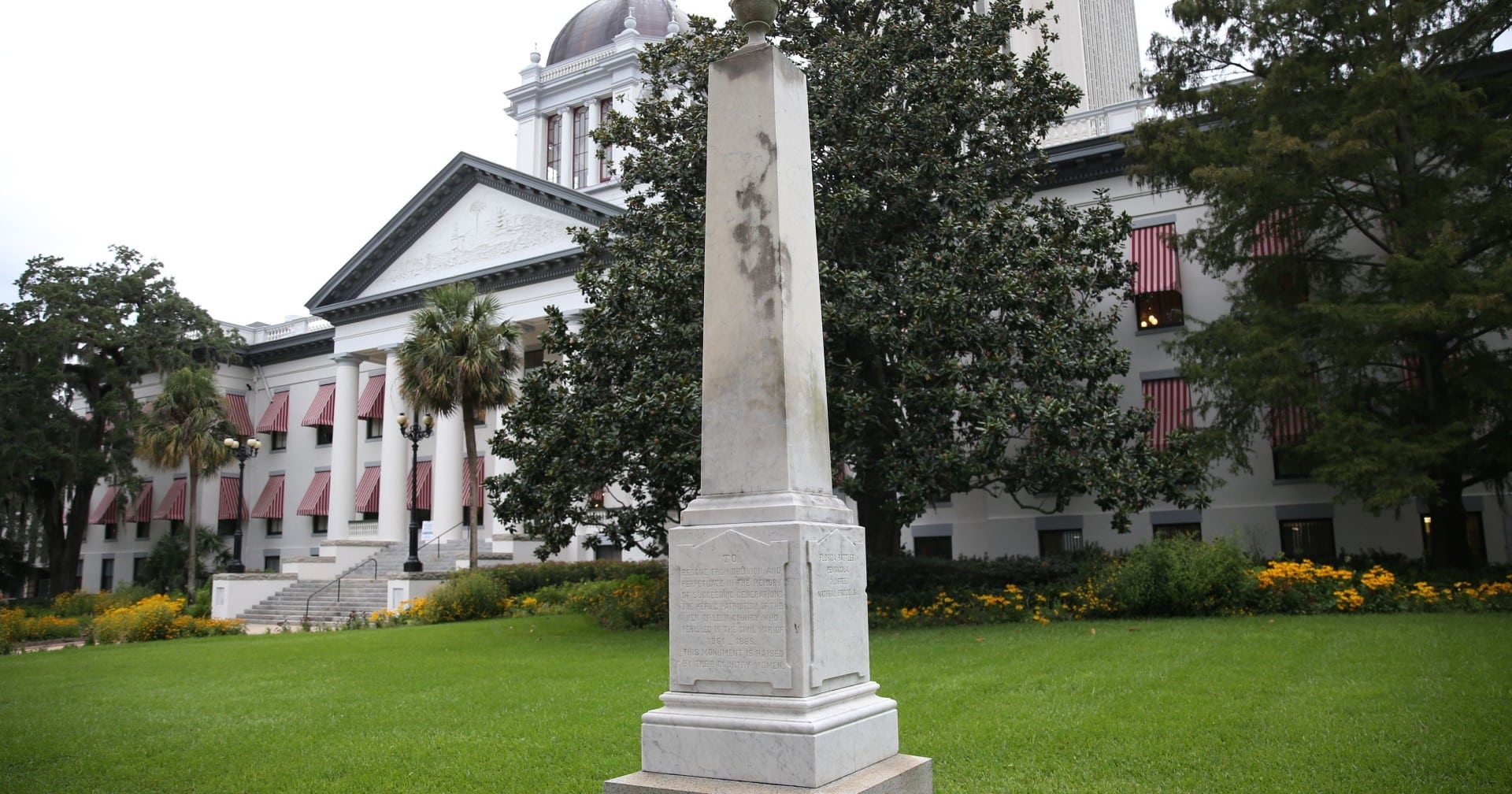 One critic said the monument was "full of fake Confederate history."
State Rep. Geraldine Thompson says she's renewing an effort to get rid of a Confederate memorial on the state Capitol grounds.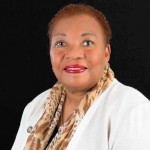 That comes after Gov. Ron DeSantis officially called for a statue of educator and civil-rights activist Mary McLeod Bethune to replace that of Confederate Gen. Edmund Kirby Smith in the U.S. Capitol.
In a brief statement through a spokesperson on Monday, Thompson said she will "press for relocation" of the monument that's outside the old Capitol.
Alternatively, the Windermere Democrat said, she will argue for "placement of a plaque explaining Florida's secession from the Union and treason against the United States." (When she was previously a state Senator, she filed legislation to ban the display of Confederate flags on state and local government property.)
Moving the monument may be easier talked about than done.
Records show the memorial was dedicated in 1882 and was moved to its current location near Monroe Street in 1923. It honors "the heroic patriotism of the men of Leon County who perished in the Civil War."
In 2017, then-Tallahassee Mayor and Democratic candidate for Governor Andrew Gillum called for the monument's removal: "In the wake of Charlottesville, people all around the country are grappling with how we deal with our nation's history and its uglier elements, including slavery, racism and the Confederacy," he said in a statement.
That summer, Kevin Cate – Gillum's media consultant – had written a column on Medium about how the monument was "full of fake Confederate history," including that it "misspells and misplaces Gettysburg, Pennsylvania — and that may be its least egregious error."
At the time, however, the Department of Management Services – which acts as the state's real estate manager – said it wasn't then-Gov. Rick Scott's decision to make. It explained the memorial was "a permanent exhibit of the Florida Historic Capitol Museum, which is managed by the Florida Legislature."
But then-Senate President Joe Negron soon said the monument wasn't the Legislature's responsibility, either. His spokeswoman told the AP "the historic Capitol is not in possession of any ownership papers regarding the memorial, nor is it part of any exhibit that they own or maintain."
In recent years, the Senate did remove a Confederate flag from its official seal and took down a mural outside the entrance to its public and press galleries that included a depiction of a Confederate general.